ACCES 2021: Elite music executives to speak on "Monetising music digitally : solutions and strategies for African indie talent"
The Music In Africa Conference For Collaborations, Exchange And Showcases (ACCES) have announced speakers for this year's edition of the pan-african music conference at Sci-Bono Discovery Centre in Johannesburg on 26 November.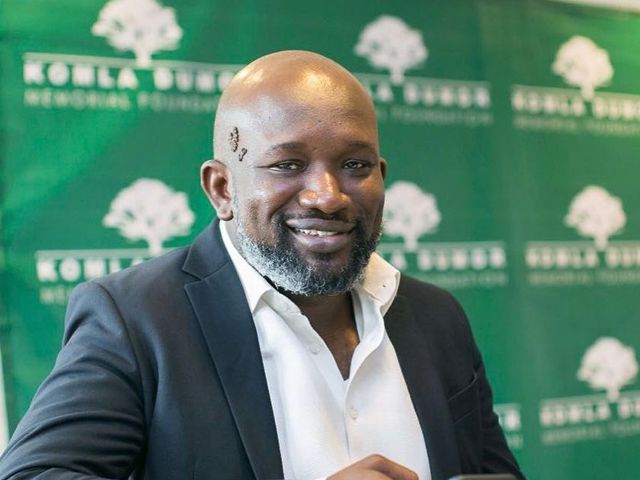 Themed: "Monetising music digitally : solutions and strategies for African indie talent", the panel discussion will feature Ruddy Kwakye, Music Exec & CEO – The Rave Group (Ghana), Sarah Jane Nicholson, Managing Director – Paradise Africa Distribution (Germany), Jotam Matariro, CEO – CAPASSO (South Africa), Antos Stella CEO – Content Connect Africa (South Africa) and Akotchayé Okio, Int. Development Officer for Africa – SACEM (France).
The session will look at how African artists can best monetise their music and earn more income from their works, after a data revealed that streaming revenue has increased by almost 40% last year and is projected to reach $242m in 2021. The session will also look at tools and services are available to African independent artists and ideal platforms for African music?
Other question (s) to be addressed by the panelist will include: How administrative services, creatives and entrepreneurs work together for music creators to thrive on the global digital scene and the dos and don'ts of the industry.
View the full ACCES programme here.
This year's ACCES takes place in Johannesburg, South Africa, at Constitution Hill and other yet-to-be-announced venues on 25, 26 and 27 November. The pan-African trade event will host industry professionals from across Africa and around the world, who will be in South Africa's most industrialised city to share knowledge, network, exchange ideas and witness showcases by emerging and established artists from the continent and diaspora.
This year, ACCES is incorporating the Music In Africa Gender@Work skills development programme, which aims to address gender imbalances in the music industry by providing opportunities for African women to benefit from a wide range of upskilling options. The programme's second iteration, which will train participants in stage management, takes place in Johannesburg from 21 to 27 November.
About ACCES
ACCES is a pan-African trade event for music industry players to exchange ideas, discover new talent and create business linkages. ACCES is held in a different African city every year, attracting active music industry players from across the globe. ACCES is organised by the Music In Africa Foundation, a non-profit and pan-African organisation, in partnership with Reeperbahn Festival International, Siemens Stiftung, Goethe-Institut, Joburg Tourism, Sci-Bono Discovery Centre, Ditto Music, SACEM, Pro Helvetia, Tuerk Music, Kaya FM and Bassline.