The president of Ghana, Nana Ado Dankwa Akufo-Ado has expressed his delight and support for the launch of Accra as UNESCO's World Book Capital.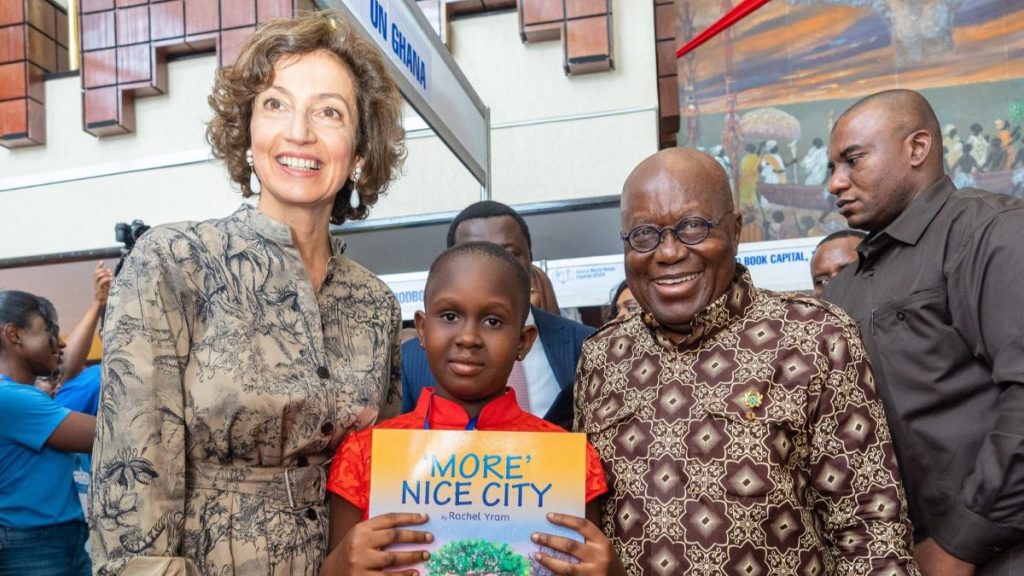 The president stated that the Accra World Book Capital means more than a reading campaign and that it is a catalyst for investment in Ghana's creative and cultural sector. In his speech at the launch which took place at the Accra International Conference Centre on Monday, 24th April 2023, he stated "It is to enable this growing sector to provide more decent jobs for our young men and women."
According to the President, it is an opportunity for the government and international partners to leverage its diverse linkages to culture and education to deepen our collective actions to make progress on the 2023 Sustainable Development Goals(SDGs). He further stated that the power of books and reading must be cornerstone to achieve a more inclusive, equitable and peaceful society.
President Nana Addo Dankwa Akufo-Addo congratulated the Inter-ministerial committee led by Ghana Book Development Council and the Accra Metropolitan Assembly, who put together the work that won Ghana (Accra) as UNESCO's World Book Capital.
Written by: CARIS LONDON