Afrobeats Superstar, Burna Boy To Donate His "Africa Unite" Concert Wage To Xenophobic Victims.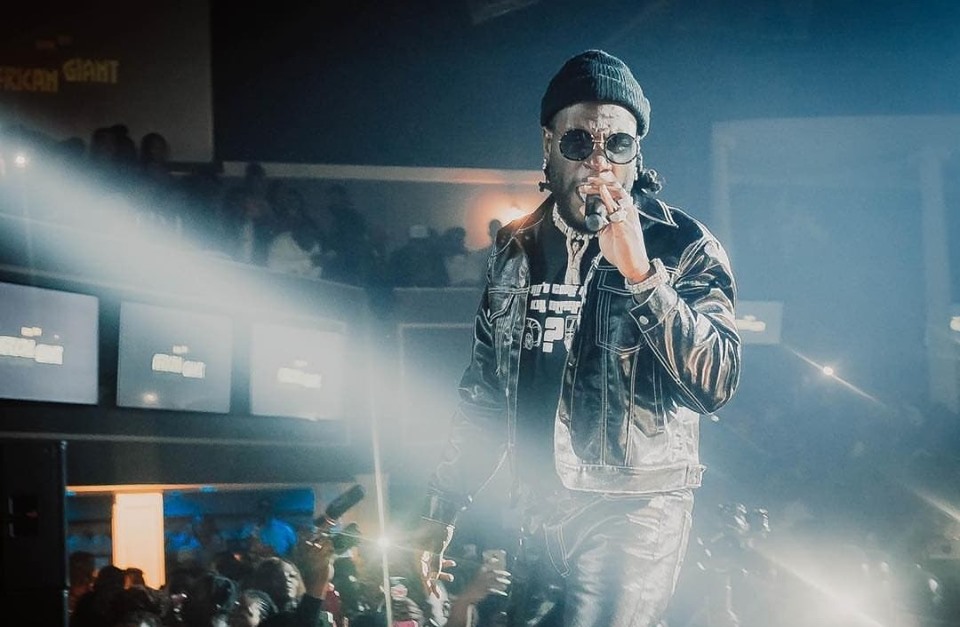 Even though the xenophobic attacks have seen to calm down recently it cannot compromise for the many losses of life and property it has afflicted on the South African country. In view of this, Nigerian Afrobeat star, Burna Boy has vowed to donate all profits from his recent Concert to help the victims and families affected by these Xenophobic Attacks.
Known for his Government name as, Damini Ebunoluwa Ogulu, this is a decision taken to make the lives and world of the victims a better and safer place for them. In a tweet, the Nigerian Afrobeat artiste urge his colleague Africans and the Diaspora to help contribute to this success, unite to push Africa forward.
Presented by South Africa's Department of Sports, Arts and Culture, in association with Channel O, Monster Energy and powered by Play Network Africa. Africans Unite Concert is a collaborative project that aims to rebuild trust and respect amongst African nations by hanging the current narrative to that of unity and solidarity.
The upcoming concert, billed as Africa Unite, is being organized by Nigeria's Play Network and will include performances from artists, including Kwesta, Jidenna, and Busiswa to unify all Africans and speak out against femicide, and increasing reports of gender-based violence in South Africa. Burna Boy is also scheduled to headline the Afropunk festival in Johannesburg in December.
The Nigerian superstar, who was among the celebrities who spoke out against September's violence targeting Nigerians and others in South Africa, is expected to take to the stage in Capetown on November 23. At the height of the tensions, Burna Boy condemned the violence and urged the South African and Nigerian governments to come together and put an end to the pain and hostility blighting the country.
Prior to 1994, immigrants from elsewhere faced discrimination and even violence in South Africa. After majority rule in 1994, contrary to expectations, the incidence of xenophobia increased. Between 2000 and March 2008, at least 67 people died in what were identified as xenophobic attacks. In May 2008, a series of attacks left 62 people dead; although 21 of those killed were South African citizens. The attacks were motivated by xenophobia.
In 2015, another nationwide spike in xenophobic attacks against immigrants in general prompted a number of foreign governments to begin repatriating their citizens. A Pew Research poll conducted in 2018 showed that 62% of South Africans viewed immigrants as a burden on society by taking jobs and social benefits and that 61% of South Africans thought that immigrants were more responsible for crime than other groups. Between 2010 and 2017 the immigrant community in South Africa increased from 2 million people to 4 million people.
This event has led to the brutalisation of Fellow Africans from Mozambique, Malawi, Somalia, Ethiopia, Nigeria, Zimbabwe and other countries. These Africans have been forced to leave their homes and businesses as they run in fear of losing their lives.
The gratuitous and barbaric nature of these attacks serves to underline real social cohesion arising from growing poverty, unemployment and sense of despair in South Africa. It is therefore worthy of note that South Africa must return to the path of honor by strengthening their democracy, rule of law and judicial system. The reign of violence, lawlessness and anarchy in the country must be ended and this can only be done when all stakeholders are ready to work hand-in-hand.
© 2019 www.georgebritton.comAll rights reserved. The use of the articles from this web portal is allowed only when quoting the source – georgebritton.com As information presented on this website may be distributed or copied.