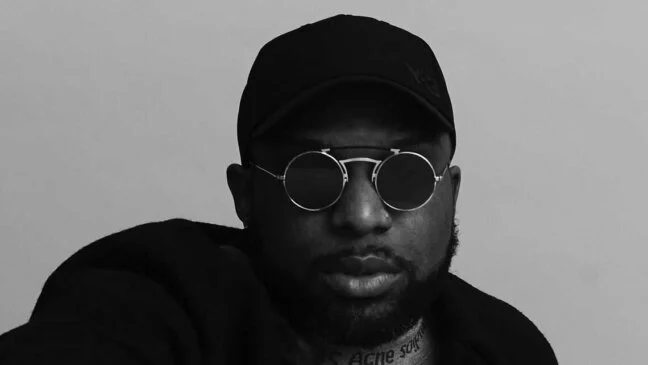 Music creation platform Splice has entered into a partnership with African music streaming service Boomplay.
The deal will see the two companies introduce a new series of sample packs and collections from Afrobeats artists, called 'Beyond Afrobeats'.
The series will also include a Beat Battle hosted by award-winning Nigerian producer, Sarz.
Splice's collaboration with Boomplay marks the music creation platform's second music streaming partnership in six months.
In October, Splice teamed up with SoundCloud to launch an emerging artist program called Nova.
Splice, which claims to be used by over 4 million people, offers a library of over 2 million sounds, samples and plugins.
Splice notes on its website that Boomplay has 69 million monthly active users, and adds that it's both "the largest and fastest-growing music streaming and download platform in Africa".
It adds that Boomplay's catalog comprises over 72 million tracks through over 4,000 partnerships with labels and distributors both internationally and locally.
Boomplay is jointly owned by two large-scale Chinese companies, Transsion Holdings NetEase as part of their Transsnet Music Limited JV.
According to Boomplay and Splice, their partnership will allow "new entrants" in the music industry to participate in the 'Beat Battle' competition using sounds from the likes of Nigeria-based producers Mystro, LeriQ and Dunnie.
The companies also say that contestants will gain access to varied promotional resources such as in-app visual ads, playlisting and more via the Boomplay and Splice platforms.
The submission call starts today (April 25), and entries will close on May 2, 2022.
"AS A KEY PLAYER IN AFRICA'S GROWING MUSIC ECOSYSTEM, BOOMPLAY WILL CONTINUE TO SEEK PARTNERSHIPS AND INITIATIVES TO RECOGNIZE AND EXPOSE AFRICAN TALENTS AND THEIR MUSIC."
TOSIN SORINOLA, BOOMPLAY
"We are truly excited to partner with Splice to provide existing and emerging talents access and resources that will bring their creative vision and aspirations to life and help them reach a global audience," said Tosin Sorinola, Director of Artist and Media Relations at Boomplay.
"This relationship presents an opportunity for artists to showcase their craft, enabling creative innovation and collaboration that can advance the industry forward.
"As a key player in Africa's growing music ecosystem, Boomplay will continue to seek partnerships and initiatives to recognize and expose African talents and their music."
"THE SPLICE PARTNERSHIP WITH BOOMPLAY AND OUR BEYOND AFROBEATS GENRE CAMPAIGN IS JUST THE BEGINNING AS WE BUILD WITH OUR GLOBAL CREATORS AND PARTNERS."

KEHINDE HASSAN, SPLICE
Kehinde Hassan, Director of Global Music Culture at Splice, added: "At Splice, we cover many genres; we've become a place of discovery. As I am Nigerian-American, watching West Africa grow in music with Afrobeats and beyond is liberating.
"The Splice partnership with Boomplay and our Beyond Afrobeats Genre campaign is just the beginning as we build with our global creators and partners."
---
In March last year, Boomplay and Universal Music Group struck an expanded deal to extend licensing of UMG's global music catalog from 7 to 47 countries across the African continent.
Splice, hired Grammy-nominated producer Kehinde Hassan as its Director of Global Music Culture in May last year.