Ameyaw Debrah has been inducted into the LinkedIn Influencer Community for being a thought leader within the creative industry and sharing organic content with a large LinkedIn audience.
Selected by invitation, the Ghanaian blogger and entertainment journalist joins the community, which comprises a global collective of over 500 of the world's foremost thinkers, leaders, and innovators. He will work with a team of editors from LinkedIn to create contents that will make members more informed professionals and spark thoughtful conversations. 
"I am really excited and honoured to be inducted into the LinkedIn Influencer community", he said in a Facebook post. Together with other community members such as thought-leaders, innovators, and global opinion shapers, I hope to educate, inform, and entertain you through my content".
"LinkedIn is instrumental for connecting business communities, and with my passion and over 15 years of practice within the media and creative industries, I will try to connect the dots in ways that will project the ingenuity of Ghanaians and Africans globally!"

He added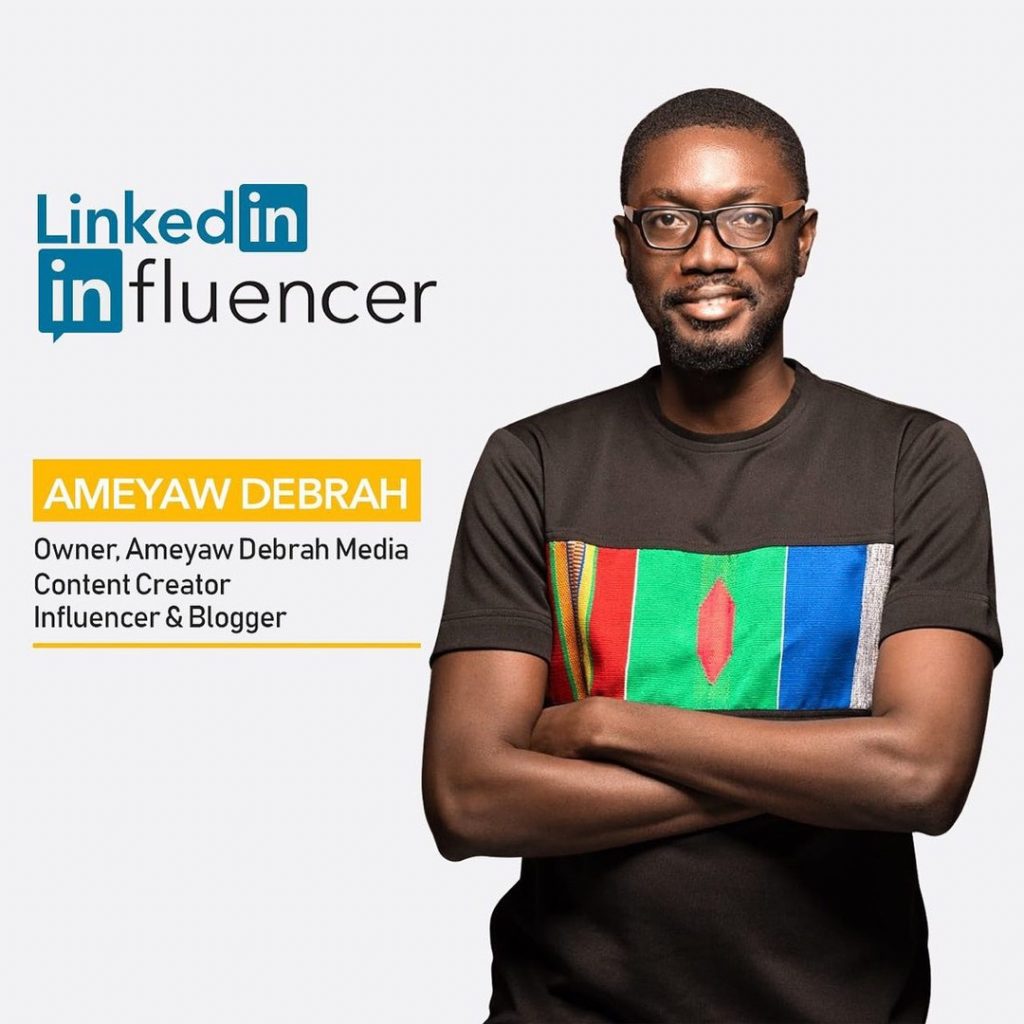 Ameyaw Kissi Debrah is a Ghanaian celebrity blogger, freelance journalist, and reporter. He founded AmeyawDebrah.com, an entertainment website and blog that primarily publishes news about Ghanaian celebrities.
As a leader in his industry and geography, Ameyaw discusses newsy and trending topics such as the future of higher education, entertainment, music, celebrity lifestyles, the missteps of policymakers and other societal issues.
In 2018, Debrah launched Ameyaw TV, a web portal for various web video formats. After holding auditions for several talented and young aspiring TV presenters, Ameyaw TV rolled out production of three formats, currently streaming on tv.ameyawdebrah.com. The formats include Daily Buzz, News in One, and Trend Mill.
Featured image credits / Courtesy of Ameyaw Kissi Debrah / Facebook