UPDATED 8/11: Angela Yee confirmed on Wednesday's episode of The Breakfast Club that she will be leaving the show, although she will still be a part of the larger iHeartRadio family. She also announced the impending launch of her own show, which will be a nationally syndicated daily program.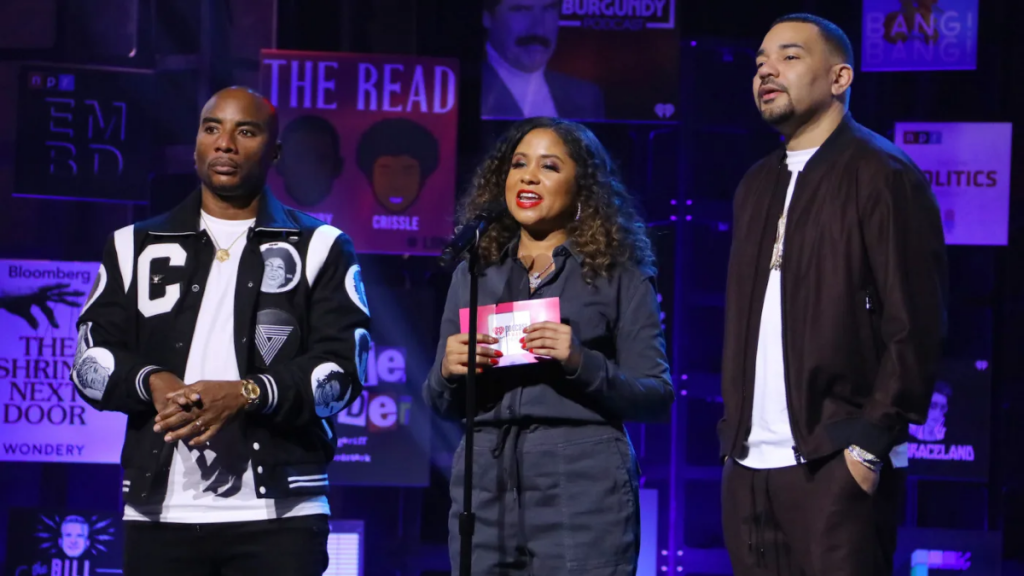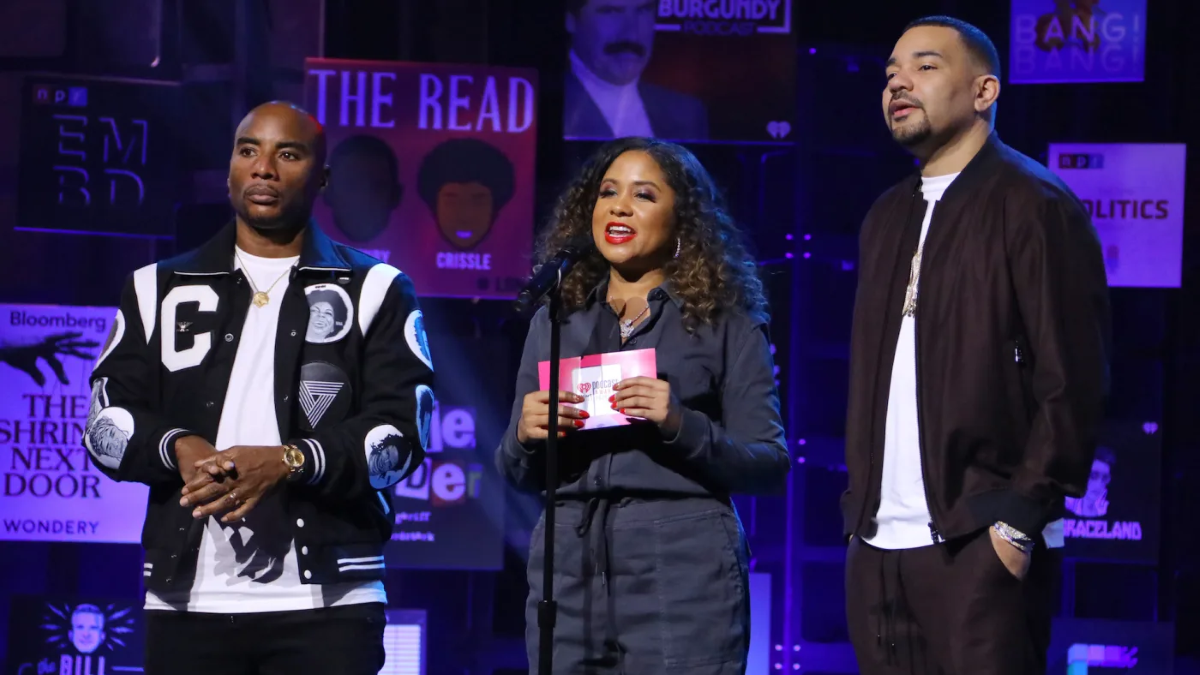 "This is really exciting," she told Charlamagne tha God and DJ Envy on Wednesday. "This is something that I've been waiting to do for years now, way before the pandemic. I had actually sat down with our big boss … and I was telling her, like, 'Look, I really wanna have my own show.' You know, I have my podcast Lip Service and I was thinking I would be able to get something like a weekend situation."
Angela noted it's "always been a goal" of hers to secure something like that, with the opportunity having recently come along.
"They approached me at iHeart … and told me that they are gonna give me my very own show," she confirmed, adding that she will be leaving The Breakfast Club, although Charlamagne and Envy will continue on without her.
"This is just a tremendous opportunity," she said when thanking those who made this moment possible, including the longtime listeners and supporters. "I feel extremely grateful, extremely blessed."
For now, Angela added, she will continue on in her Breakfast Club role until "everything gets worked out" with the new show.
Congrats to Angela. Hear a rip of Angela discussing her plans with Charlamagne and Envy below.
Source: Complex.com