Angélique Kidjo Urge Governments To Protect Musicians.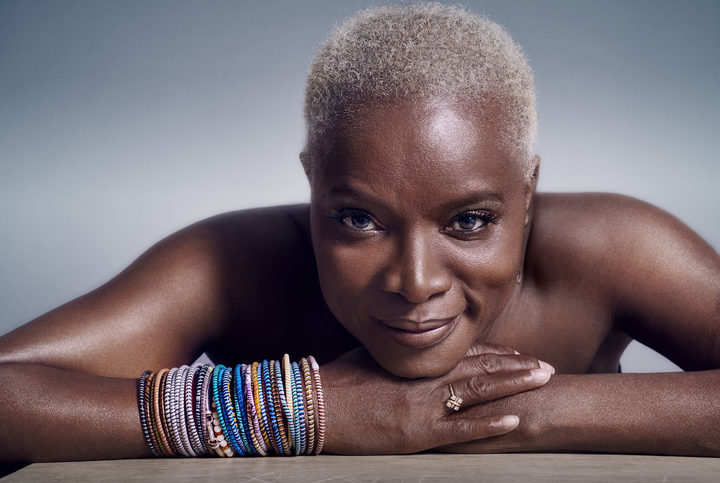 Beninese singer and International Confederation of Societies of Authors and Composers (CISAC) vice-president Angélique Kidjo has appealed to governments to protect the rights of artists on digital platforms.
Kidjo, who was speaking at the Initiative Urheberrecht conference in Berlin, Germany, this week, said stronger legislation was needed to make sure artists were paid for their digital works.
Initiative Urheberrecht brought together experts from the public and creative sectors to discuss authors' rights, the future of copyright and the implications of the European Copyright Directive, which was adopted earlier this year.
"I want to call on policymakers to preserve the rights of creators, because a society without culture, music and art is not a society," Kidjo said.
"Don't just think about copyright and artists' rights, think about the lives of the artists that they are impacting and the next generation of musicians.
"Put legislation in place to protect you, your children and the next generation of artists. Let's do right for the next generation of musicians across the world."
Kidjo has been officially championing musicians' rights since assuming her role at CISAC in 2013. Having started her music career in her native Benin at the age of 11, the three-time Grammy-winning musician insisted that her success was dependent on the recognition of artists' rights.
"Policymakers, we look to you. Copyright and authors' rights are not something that can be seen as a privilege. Artists work for those rights. I spend hours writing music, it is hard work for artists, and it makes them vulnerable. It is not easy to create music," she said.
"Artists are needing more than ever to fight for their rights. If our content makes the digital platforms like Google and YouTube rich, why can't we have a cut of that? It is our music on their platforms – they are not writing for us."
CISAC recently released a global collections report for 2018, which named Kidjo's Benin as one of the African counties drawing attention to outdated licensing tariffs.