Just another regular day in Accra, cars stuck in a gridlock. From Circle to Kasoa. 37 to Madina. Adenta. And no matter the shortcut, traffic jams in Spintex are nearly unavoidable.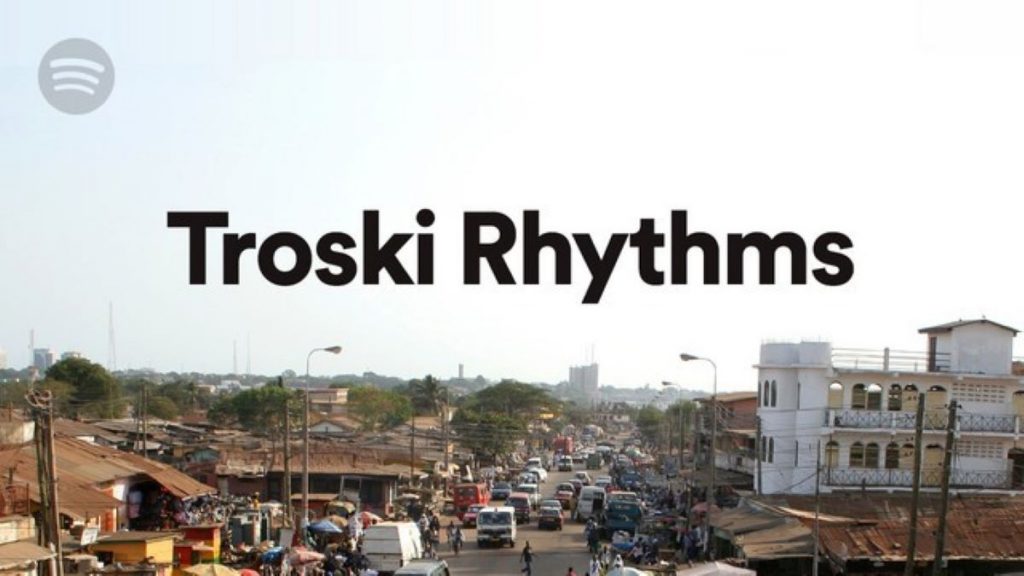 There's nothing worse than being stuck in traffic; amid the calls of trotro mates and street vendors eager to make sales. But whether you're a passenger, driver or a pedestrian stuck waiting for a bus, distraction is a necessity to survive in Accra.
Spotify's Troski Rhythms curated playlist provides a welcome escape. The killer tunes in the playlist might just amp you up to beat the traffic blues. Comprising the top hits from popular musicians from Ghana and beyond, Troski Rhythms is your best bet for a smooth sail through the traffic and a spectacular start to your day.