GRAMMY® Award-winning and multi-platinum selling singer, songwriter and producer, Burna Boy, will co-headline the 2023 UEFA Champions League Final Kick Off Show by Pepsi® on 10 June at Atatürk Olympic Stadium in Istanbul.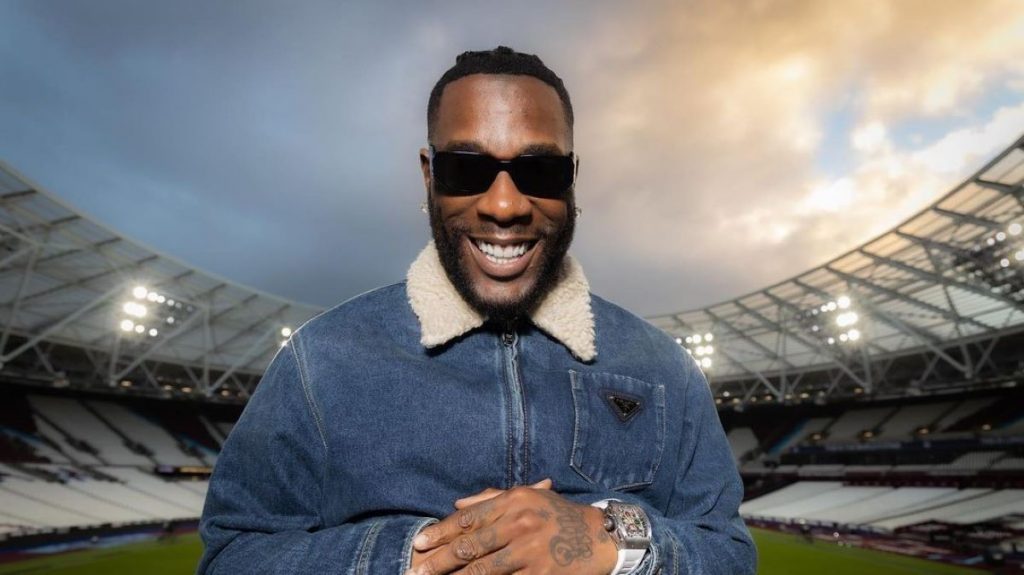 Known for his global chart-topping hits 'Last Last' and 'It's Plenty', the Nigerian star will bring his energy and signature soulful vibes of afrobeats to millions of fans before the biggest club fixture in football gets underway.
"As a huge football fan myself, I know it doesn't get any bigger than the UEFA Champions League! That's why I'm so excited to be performing on the Pepsi stage at this year's final. Music and football are the ultimate combination, so you already know I'll be bringing the vibes and making magic in Istanbul. The world isn't ready for what we have in store!" Burna Boy
Now in its seventh year, the UEFA Champions League Final Kick Off Show by Pepsi – formerly known as the UEFA Champions League Opening Ceremony – unites music, sport and culture through a show-stopping performance. This year's other co-headlining act that will perform alongside Burna Boy will be announced soon.
Guy-Laurent Epstein, UEFA marketing director: "The UEFA Champions League Final Kick Off Show is a significant part of our joint efforts with Pepsi, providing an incredible opportunity to reach new and younger audiences with the some of the biggest names and rising stars in music. We're excited to showcase a line-up of talented artists at this season's final in Istanbul in what is sure to be an energetic and memorable performance."
"The UEFA Champions League Final is the stand-out date of the club football calendar, and Pepsi prides itself on marking the occasion with the very best entertainment spectacles," Gustavo Reyna, Pepsi senior director of global marketing said. "The newly named 'Kick Off Show by Pepsi' is going to be huge this year; we're so excited to welcome Burna Boy, one of the world's most exciting artists, to the Final stage and we can't wait to see which fans are selected to feature as part of this truly unmissable performance."
Broadcast in over 200 countries and territories, fans will be able to tune in to watch the performance via their local broadcaster and UEFA.com, as well as on the official UEFA YouTube and UEFA Champions League TikTok channels.