Call for applications: Music In Africa Live 2021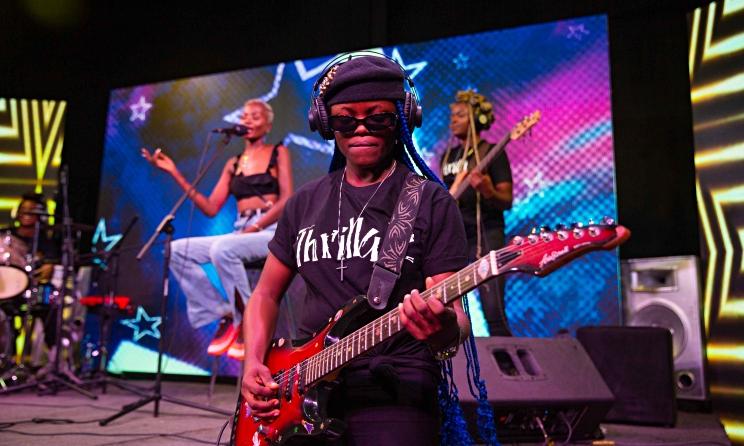 The Music In Africa Foundation (MIAF) is excited to announce the return of the Music In Africa Live (MIAL) project, designed to provide financial support to African Music industry practitioners to continue navigating the challenges brought on by the COVID-19 pandemic.
In association with the German Federal Foreign Office, Siemens Stiftung and Goethe-Institut, the MIAF invites African organisations and practitioners operating within the greater music economy to apply for one of the 34 available grants valued between €6 000 to €10 000.
This year sees the second iteration of the MIAL after a successful run in 2020. The project was able to support hundreds of practitioners in the sector, offering real opportunities for professionals to earn an income through digital live performances, connect with fans while reaching new audiences and create high-quality content.
In 2021, the project will remain largely the same with some improvements, specifically around increasing impact across the continent and utilising music as a tool to advocate for social change. This time the MIAL project will run three concurrent grants, namely Showcase grants, Capacity Building grants and the newly introduced Music Advocacy grants.
"We are excited to bring back the Music In Africa Live initiative, especially as it proved to address some of the key challenges faced by musicians during this pandemic," MIAF projects manager Violet Maila said. "The opportunity to include a third grant for music advocacy and to increase the value of the grants is really exciting, and we look forward to seeing how much more this project will benefit not only African musicians but also audiences and remote communities to connect them digitally through music"
The MIAL open call will run from Friday 30 July 2021 and will close at midnight on Sunday 29 August 2021. The grant will support activities implemented between 1 October 2021 and 31 January 2022. Interested organisations are encouraged to look at the comprehensive call for applications and read the guidelines carefully. If you and your proposed project meet the stipulated eligibility criteria, we welcome your application.
More details about the call for applications can be found here or you can view videos produced by last year's successful recipients here
About Music In Africa Live
The main goal of Music In Africa Live (MIAL) is to enable musicians to earn income from digital live performances at a time when many of them have lost their usual income due to the pandemic. The other focus of the project is to develop critical skills among professionals with a view to enable them to navigate the challenges occasioned by the pandemic. In its second iteration, MIAL introduces a new category – Music Advocacy. This category will financially support projects that conduct advocacy aimed at protecting the interests of musicians through the creation of relevant content. It offers an opportunity for musicians who are not often heard to raise their voices and creatively package their actions in compelling formats that can reach wider audiences.
Source: musicinafrica.net