Sensational vocal talent, Camidoh delivered a thrilling performance in Sierra Leone as he played the 11th annual Ma Dengn Beach Festival.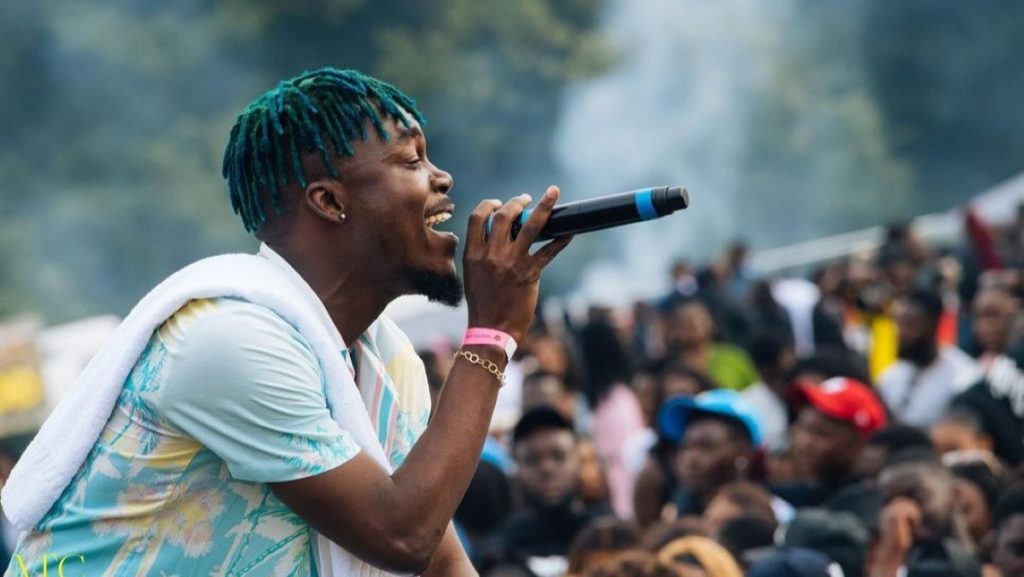 Ma dengn Beach Festival is an annual event hosted in Sierra Leone. According to its organizers, it was "conceived out of a collective need to celebrate and promote our Sierra Leonean culture, through music, the arts, literature, cuisine, and our beautiful terrain." The beach festival's vision is to create a dynamic interaction between performers and audience members through a variety of staged performances featuring international and local contemporary and traditional musicians and dancers.
Headlining the festival as the only international artiste, the Ghanaian afropop musician performed his songs "Hot Pursuit," "Available (TikTok)" from his 2020's "CP" (Contigency Plan) EP, as well as the Darkovibes-assisted "For My Lover," 2022's star-studded crossover success "Sugarcane" REMIX, which has received multiple airplays on local radio and TV stations across the nation, and other standouts from his catalog.
The singer combined his amazing vocals with a live band to create an unforgettable spectacle that thrilled his live audience.
The Top Boy's performance arrived on the heels of his appearance in other international music festivals in the last few months, during which he visited over 10 festival destinations across Africa, most notably the Heat Wave Sugarcane Concert and Camidoh Live in Concert in Zimbabwe, as well as dates in South Africa and Nigeria. Meanwhile, he is set for a new show this festive season in Kampala.
Camidoh is one of ten afropop musical artists identified as most likely to break through, establish long-lasting careers, and possibly join the ranks of music superstars in 2023, according to Pandora, a subscription-based music streaming platform.
Beyond amassing millions of streams and views across all credits for his 2022 album "SUGARCANE," Camidoh's distinctive artistry has established him as the continent's most sought-after afrobeats voice. This multi-talented producer/singer-songwriter rose to prominence for his ever-present personality, charisma, and enticing vocal dexterity, as well as for bringing a breath of fresh air to the current African sonic landscape.
Camidoh's creative brilliance seemed ambiguous to audiences outside his immediate market, Ghana, prior to "Sugarcane," though his wide-ranging flair has never been in doubt. The song, whose star-studded cross-continental remix merged cultures and sounds, marked a significant milestone for the singer, who is steadily becoming the face of afropop music on the continent.