Celebrating 150 memories created in groom styling, Ghana and beyond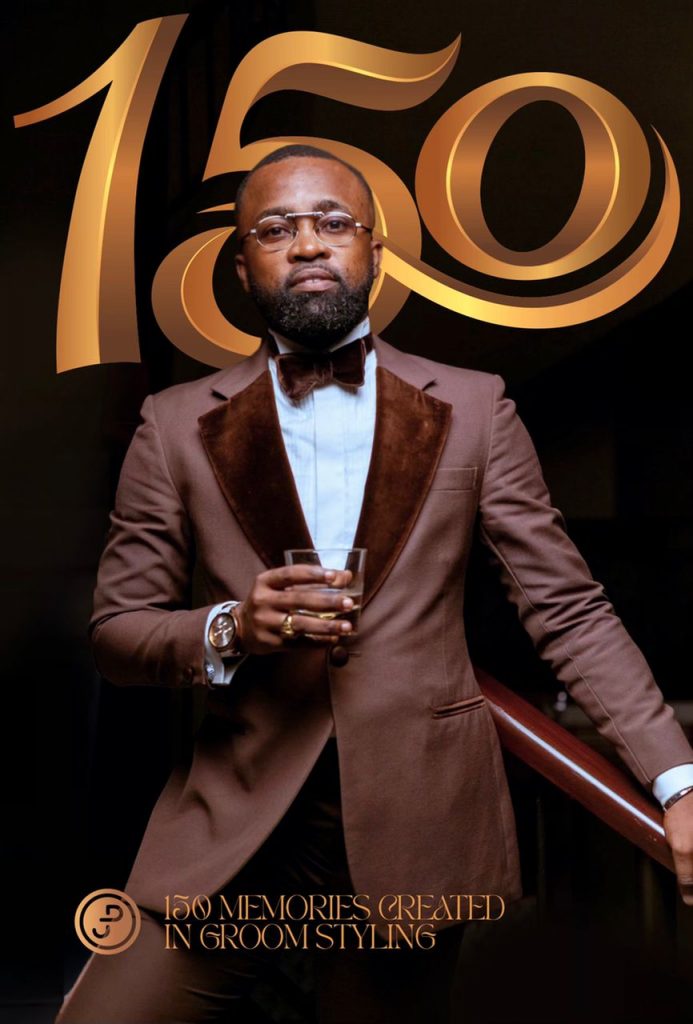 "JoE Persky is primarily a fashion designer, stylist and creative director of the brand JOEPERSKY, makes mens wear, style consultancy, accessories and bow ties couturier within this close to 2 years."
The brand which gained it inception inactively in 2019 to metamophosed into the JOE PERSKY brand in January 2020 is constituent as Joe Persky Consortium and Joe Persky bow ties; styling and bow tie couturier respectively has clearly defined the narrative on a classic man's style, a sartorial deftness born out of being unique and standing out and what a true luxury bow tie should be.
Joe Persky is an MPhil Scholar and a Digital Innovation Researcher. He however, decides to integrate Academia with his passion and enthusiasm in fashion and style.
"Classic gentleman's style is kind of the narrative on our account, a recurring style that might become boring to some and probably the most can't relate with in the first place. But you know: that's perfectly fine, because you cannot please everybody."
Over the years of working in social media there was this thought evolving in my mind, which became one of the most solid basis for my account. That is; In 10, 20 or 30 years from now I want to look back on my work & life and be able to say I never sold myself for the liking of others. My life, my rules – and one of the things I'm expressing this with is my style"
Being a perfectly dressed groom, not only gives you the feeling of wearing clothes of exceptional quality, but also of being prepared for any adventure. Hence our sense of Groom styling admonishes the integration of choice of fabric , fitness of the groom and making sure it meets the function . Our core value is ensuring our grooms to be an ease in their our skin on their big day with a relaxed sophistication . We have a variety of classic and bespoke bow ties shapes that suits diverse groom silhouettes.
As a result of Consistency, Discipline and Focus the Brand has created over 150 memories in groom styling both in Ghana and beyond . In the 2 year Interim, the brand has styled Both local and international grooms styled, collaborated and featured in International African Magazines (EMY Africa Magazine, Generation Now Edition 2000) and collaborated with EMY Africa Awards in partnership with UNFPA, Ghana and Lucozade, Ghana on the TREAT HER RIGHT Campaign.
In the Music and event industry the brand styled Renowned music artistes like Stonebuoy, Camidoh, Trigmatic , and Kidi and also collaborated with George Britton of George Britton Africa in styling of renowned Ghanaian Emcees in the likes on Kabutey My MCee, Myster Pratt, Jerry Adjorlolo, Wisdom Dotse , MC KM, Dave Lamptey , Kafui Smart , MC Bennedictus, Adu Gyamfi the Troy MC, Kwabena Quainoo, MR Wazza, Mc SmilingSmith, Chief Cosmos,
Cheers to 150 Memories created in Groom styling, consultancy , celebrity styling and mens bow tie couture.
A big thank you to our cherished clients over the last 2 years, the friends and loved ones who continue to refer me as well as the amazing vendors I have been blessed to work with in our thriving events industry. The future of events looks nothing short of promising and my goal is to continue to deliver greatly elegant but charming style at the same time, without being too much in the face with the classic attire approach.