Chief Imam Inducted Among 500 Most Influential Muslims In The World.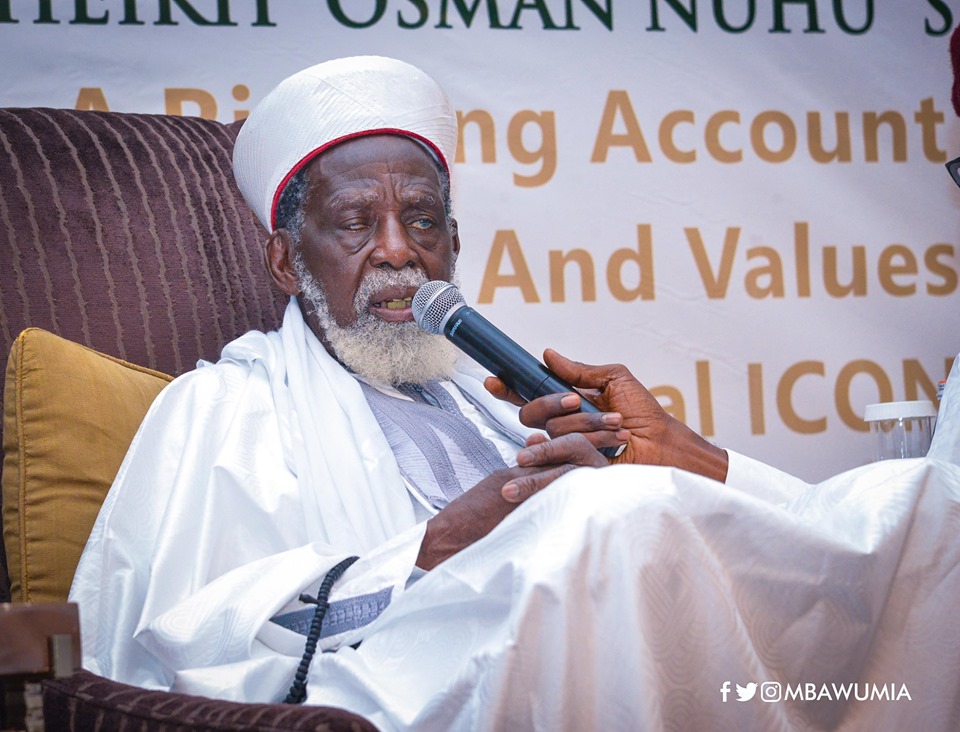 Islamic cleric, the National Chief Imam of Ghana, member of the National Peace Council, Osmanu Nuhu Sharubutu has, according to a study published by the Royal Islamic Strategic Studies Centre in Jordan, been named among the 500 most influential Muslims in the world.
The National Chief Imam is ranked among the most influential preachers and guides in sub-Saharan Africa, along with Nigeria's Sheikh Tajir Usman Bauchi and Zimbabwe's Mufti Ismail Musa Menk. The Chief Imam is the only Ghanaian on the Muslim 500 list.
The list was published in the 10th Anniversary Edition, The World's 500 Most Influential Muslims, 2019. The publication sets out to ascertain the influence some Muslims have on this community, or on behalf of the community.
His citation reads as follows:
"Sheikh Dr Osmanu [sic] Nuhu Sharubutu is an Islamic scholar, National Chief Imam of Ghana, member of the National Peace Council and founder of the SONSET Fund and IPASEC. He has worked tirelessly on religious, social and educational issues, helping to promote disadvantaged and vulnerable communities in Ghana. This has enabled him to transcend religious boundaries and be respected by all sectors of the country."
The top 5 Muslims on the list are HE President Recep Tayyip Erdogan, HM King Salman bin Abdul-Aziz Al-Saud (King of Saudi Arabia), HM King Abdallah II ibn Al-Hussein (King of the Hashemite Kingdom of Jordan), HE Grand Ayatollah Hajj Sayyid Ali Khamenei, and HM King Mohammed IV (King of Morocco).
Other African preachers on the list are Sheikh Yakubu Musa Katsina, Sheikh Tahir Usman Bauchi, and Mufti Menk. Among Muslims with political influence, HE President Muhammadu Buhari is one of the most influential Muslim leaders in Africa. There is also His Royal Eminence Amirul Mu'minin Sheikh As-Sultan Muhammadu Sa'adu Abubakar III.
Ahed Tamimi, the Palestinian activist, has been declared the Muslim 500 Woman of the year.