Comedy Express Mega Edition Was Truly "Mega" With A Full House & Many Celebrities.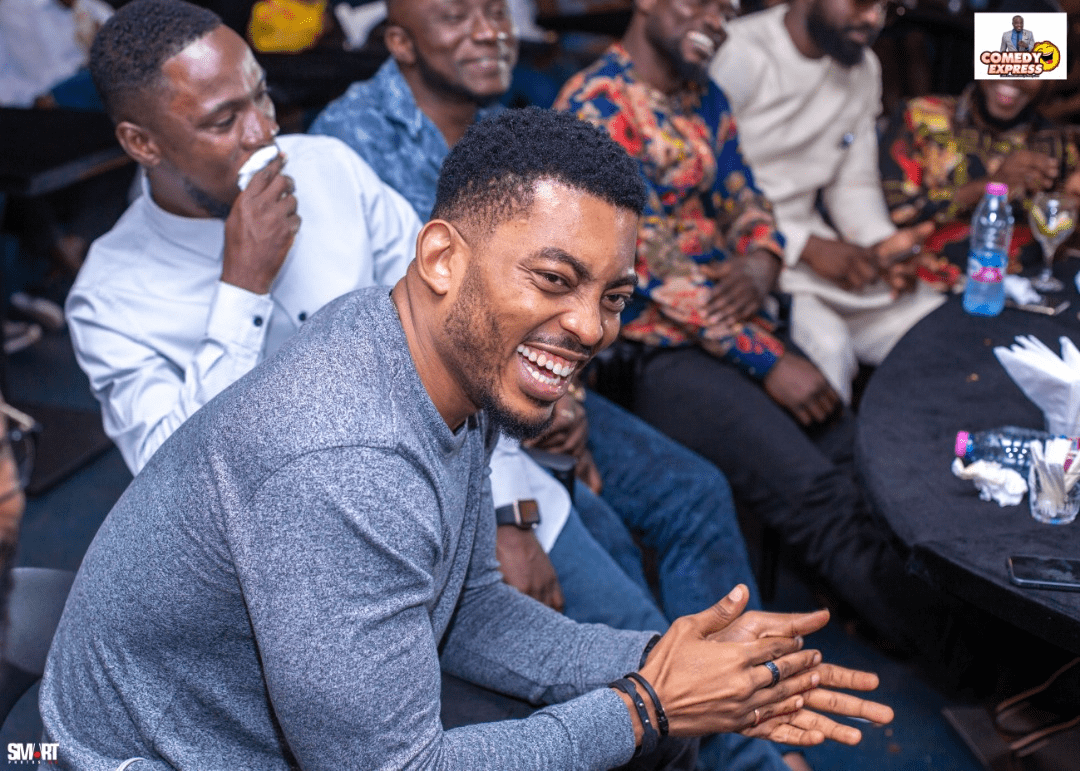 The SOHO bar was the place to be Saturday night. The premium monthly comedy show was held for the first time there and it was a major success. Patrons were treated to great humor and music. There was no dull moment and each performer left a mark on those who were present.
The MC on the night was also on point. Mr Eventuarry was the man at the center at it all. He is a fan favorite, and he delivered nothing less of what was expected of him. His "Money Laughter" was the climax of his performance as host and he also used the opportunity to try his stand-up prowess. He managed to keep the humor going in between the billed performers; there was an absolute humor barrage.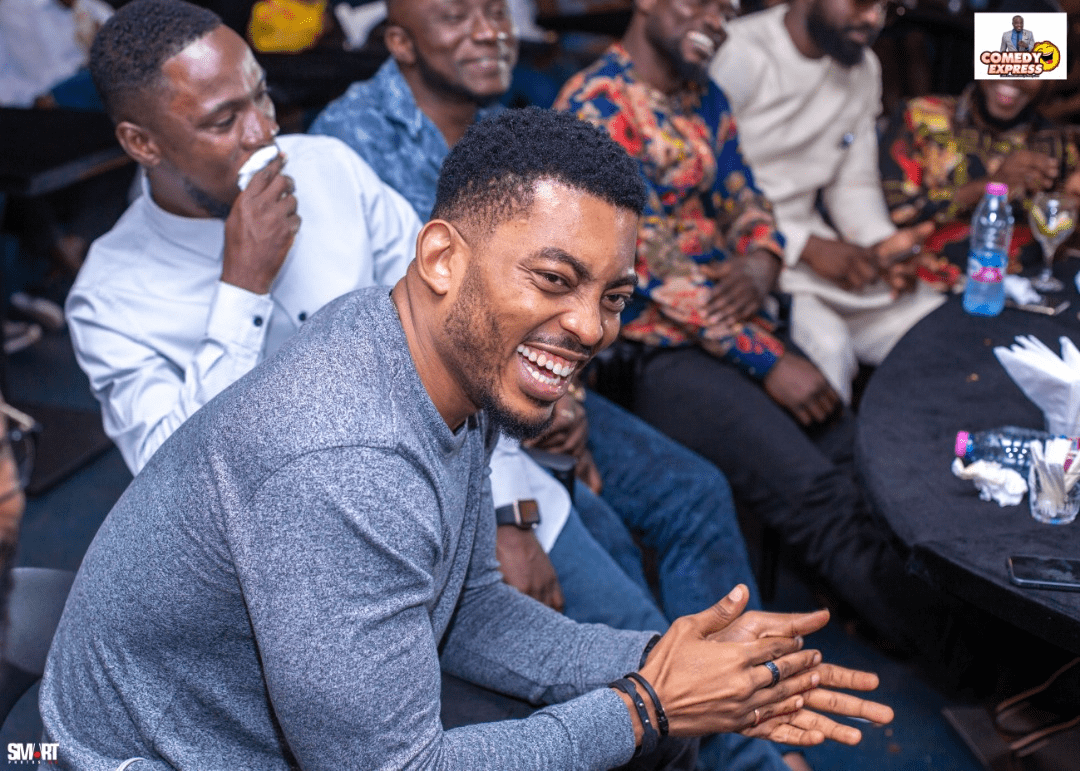 The comedians on the night brought their 'A' game. Khemikal was phenomenal, It was amazing watching him. Comedian Waris was outstanding, ones he took the mic to speak, the results was uncontrollable laughter from the audience. Ranzy who isn't a household name yet used the opportunity to announce his presence on the scene; his performance earned him many rounds of applause from patrons.
Idiot James Brown was simply amazing to watch. His witty performance gained him many new admirers. The King, DKB whose performance was icing to the wonderful cake served, was a total shutdown when he took center stage. 
Mega Edition, the theme for this month's edition lived up to its name and had in attendance celebrities across the various fields in media/entertainment. Nana Boroo, Epixode, James Gardiner, Elikem Kumodzie, Kalybos, Bismark The Joke and Sports Presenter Nutifafa were among the celebrities present to have a humorous night.
Patrons left with products from sponsors including Tesori Perfumes, DJ Sparkling Champagne, Rush Energy Drink and Star Biscuit. Comedy Express is also supported by K Monsi bitters and Jumia Foods. Comedy Express happens at the SOHO Bar inside the Marina Mall the first Friday of every month. 
(Source: Fenuku Augustine)