On Thursday (April 14), the Creative Arts Agency, Ghana, held a meeting on how to foster and enhance the teaching and learning of creative arts in schools.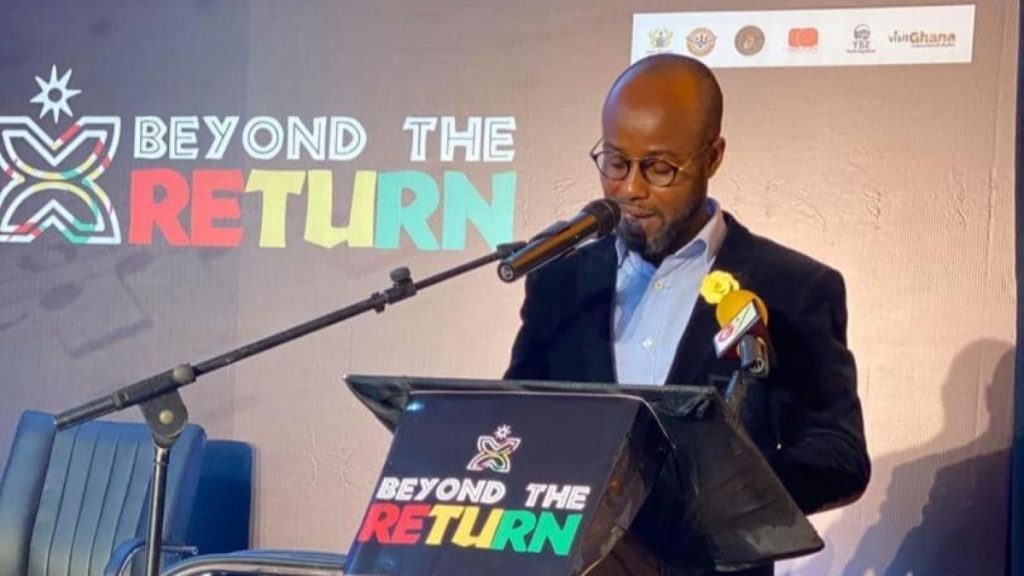 The two-hour engaging meeting brought together a committee of academia and creative arts practitioners to brainstorm, strategize, and devise mechanisms to help achieve the overall goal of making creative arts teaching and learning a priority in Ghanaian schools—from primary to tertiary.
This important discussion comes after research conducted by the agency revealed that from standardized tests to one-size-fits-all curricula, public education often leaves little room for creativity. According to the agency, this puts many schools out of sync with both global demand and societal needs, leaving students poorly prepared for future success.
The meeting was moderated by Frank Osuwu (Franky5), who is Head of Operations at the Creative Arts Council, Ghana, and featured music industry experts, creative arts practitioners, and professionals, including Ms. Gyankroma Akufo-Addo, CEO, Creative Arts Agency; Ms. Odile Tevie, Co-Founder and Director of Nubuke Foundation, Accra; Dr. Ekua Ekumah, Senior Lecturer, Department of Theatre Arts, UG; Apiorkor Seyiram Ashong-Abbey, journalist and poet; Mr. George Mensah Britton, media maven and online journalist; and Mr. Panji Anoff, CEO of Pidgen Music.
During the discussion on what education leaders can do to enforce creative arts in schools, Mr. Panji Anoff, the founder and creative director of the High Vibes Music Festival and the CEO of Pidgen Music, said: "A better curriculum for learners where theatre, traditional arts and crafts are taught in schools should be introduced and authorities to oversee the assessment of leaners."
He added that: "Policy makers should market creative education and make it affordable for learners to have the maximum impact. Creative education should start from the lower learner (kindergarten) to the higher learners (tertiary)."
Media maven and online journalist, Mr. George Mensah Britton, said policymakers and leaders should invest more in public relations that will change the perception of creative arts education. "There should be more PR (public relations) and sensitization for parents, learners, and stakeholders in the education system. We should also be able to change the perception of creative arts education," he said.
Apiorkor Seyiram Ashong-Abbey, a Ghanaian-American journalist and poet, also stated that arts should be integrated with other courses and that these courses should include all aspects of art, not just fine arts. She added that professional arts practitioners can be hired as supporting teachers for learners or be included in training sessions to train learners.
With all these issues being debated by the committee, the Creative Arts Agency is expected to establish a creative education by assisting parents in understanding the importance and benefits of creative arts to the learner. The agency also bent on revisiting policies governing the educational sector, thereby inculcating the Ghanaian language in the schools' system.
Watch highlights;