Diplomatic Partnerships Remain Best Approach In Addressing Global Challenges In Covid Times – Okudzeto Ablakwa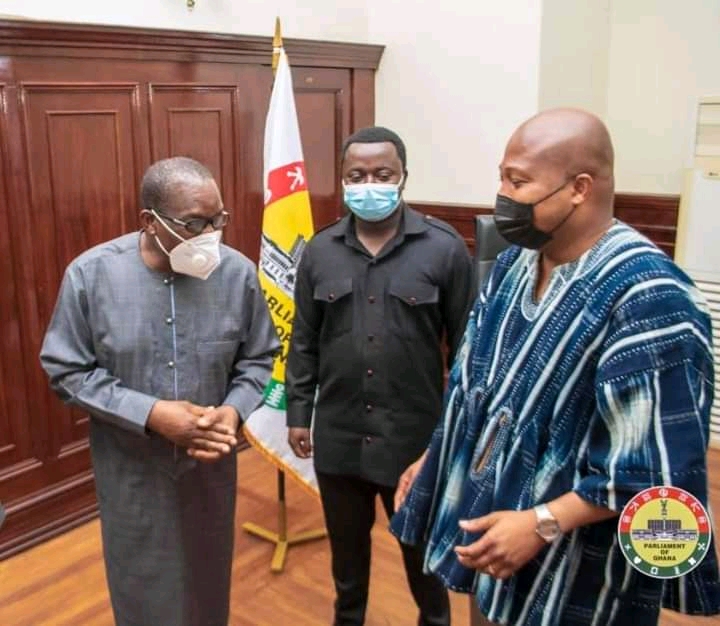 Member of Parliament for the North Tongu Constituency and immidiate former member of the 8th Parliament's Appointments Committee, Hon. Samuel Okudzeto Ablakwa, on yesterday 1st April joined Speaker Rt. Hon. Alban SK Bagbin at his request to assist him receive Ambassadors H. E. Shani Cooper and H. E. Christoph Retzlaff of Israel and Germany respectively.
They also hosted the Australian High Commissioner to Ghana, H. E. Gregory Andrews.
Hon. Ablakwa in a Facebook post sighted earlier today 2nd April by GBAfrica.Net, opined that the the unmistakable lesson learnt from the novel COVID-19 pandemic is that global diplomatic partnerships remain the best approach for addressing global challenges.
According to the North Tongu member of Parliament, sincere alliances as opposed to isolationism is the only way forward.
" I wish you all a happy Easter. May the power of Christ's resurrection heal our afflicted world" Hon Ablakwa wrote.
Meanwhile, the member of Parliament on 31st March 2021 resigned from the 8th Parliament's Appointments Committee after Speaker, Rt. Hon. Alban Bagbin had accepted his resignation.
Hon. Ablakwa earlier on Tuesday 30th March wrote to the Speaker, conveying to him his decision to discontinue his membership of the 8th Parliament's Appointments Committee after days of thoughtful reflection and careful considerations.
" I shall like to state the reasons for this difficult decision are both personal and on principle.
Respectfully, do take note that my resignation is with immidiate effect and therefore, I shall not be available for the vetting of nominees for Deputy Ministerial positions" The MP wrote in his letter.