DJ MicSmith to "Shutdown" Miami on Jul. 31 as part of his USA tour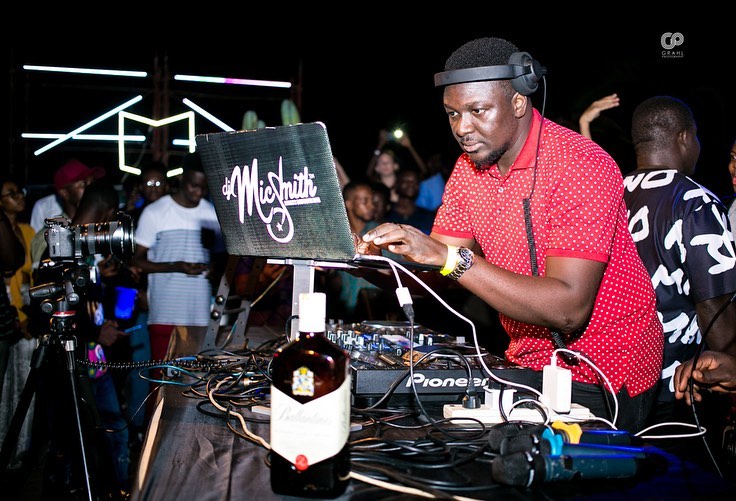 Iconic Ghanaian Disc Jockey, Mic Smith, is currently in the United States Of America embarking on his State to State the "Micnanimous" US tour. The DJ has so far toured almost all the big cities in the US on his State to State 'Club Your Tour'. He has shutdown the following states: Alexandria, Washington, Maryland, Atlanta, Rode Island, Ohio and New Jersey. Mic Smith will be touring Miami, Afrocode Night Club on the 29th of July 2021.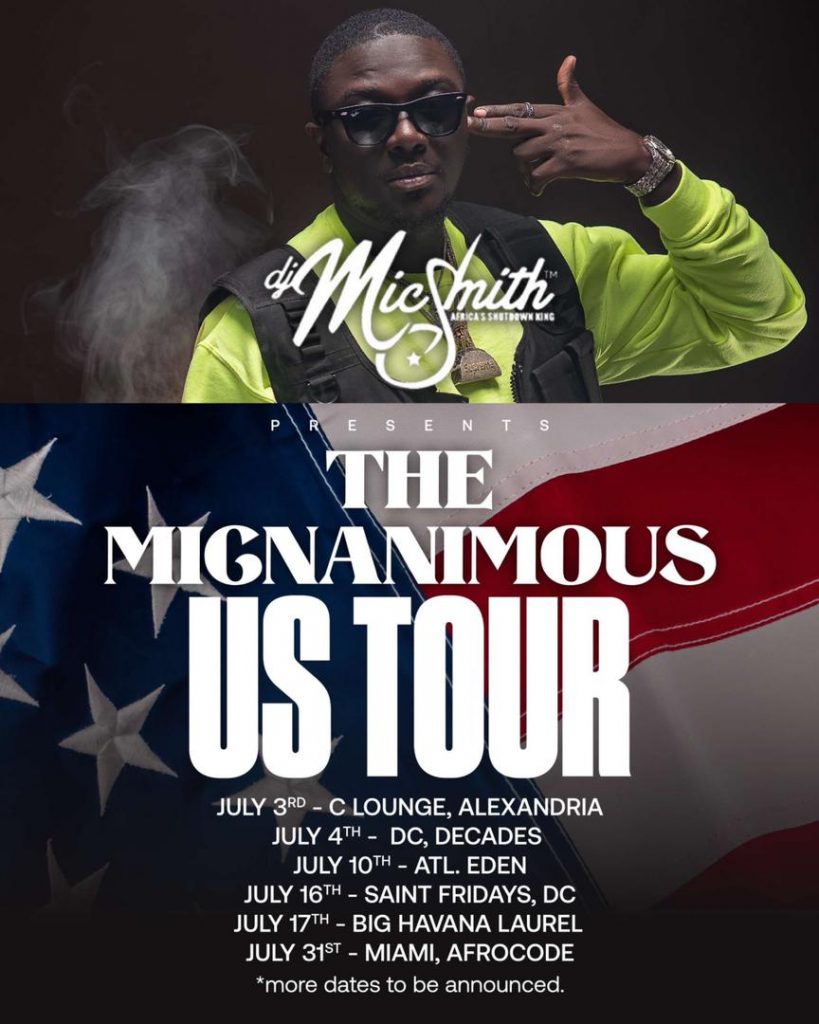 Known as the The Shutdown King ", the Ghanaian DJ is undoubtedly one of the foremost and highly talented DJs in the republic of Ghana at present. With more than half a decade of this skill under his belt, He has been able to establish himself as a true professional with sheer talent that can blow any crowd away.
Over the years he has been the main hub of entertainment at the club and his talent on the decks has quickly earned him the nickname 'The Shutdown King', DJ Mic Smith has been spinning regularly at the club and also as a guest DJ at many other spots in Accra and beyond.
With his growing popularity, DJ Mic Smith has seen many huge events come his way, from huge concerts to private events nationally. In 2014 he made one of the biggest moves in his career as the event DJ for Ghana's most prestigious music awards ceremony- Vodafone Ghana Music Awards. DJ Mic Smith has also since featured on national TV, with a spot on the New Day morning show on the Tv3 network channel. His work has even gone beyond the boundaries of Ghana giving him international recognition, reaching countries such as Kenya, South Africa and the UK.
Beyond the scope of his work at events and clubs, Mic is also a recognized and talented mixtape DJ, artist and producer with recent releases including his 2015 pre birthday release- 'Rushing'- featuring Kwaw Kese, 'We Just Landed' featuring E.L, C-real, Stargo, Gemini and Joey B, 'I no Get Time' featuring Manifest, American Passport refix ft E.L. and one of his earliest mixtape releases called the 'Da reminder' featuring E.L and Scientific.