DJUGA, Doreen Avio pay courtesy call on The SWISS Embassy to support female DJ's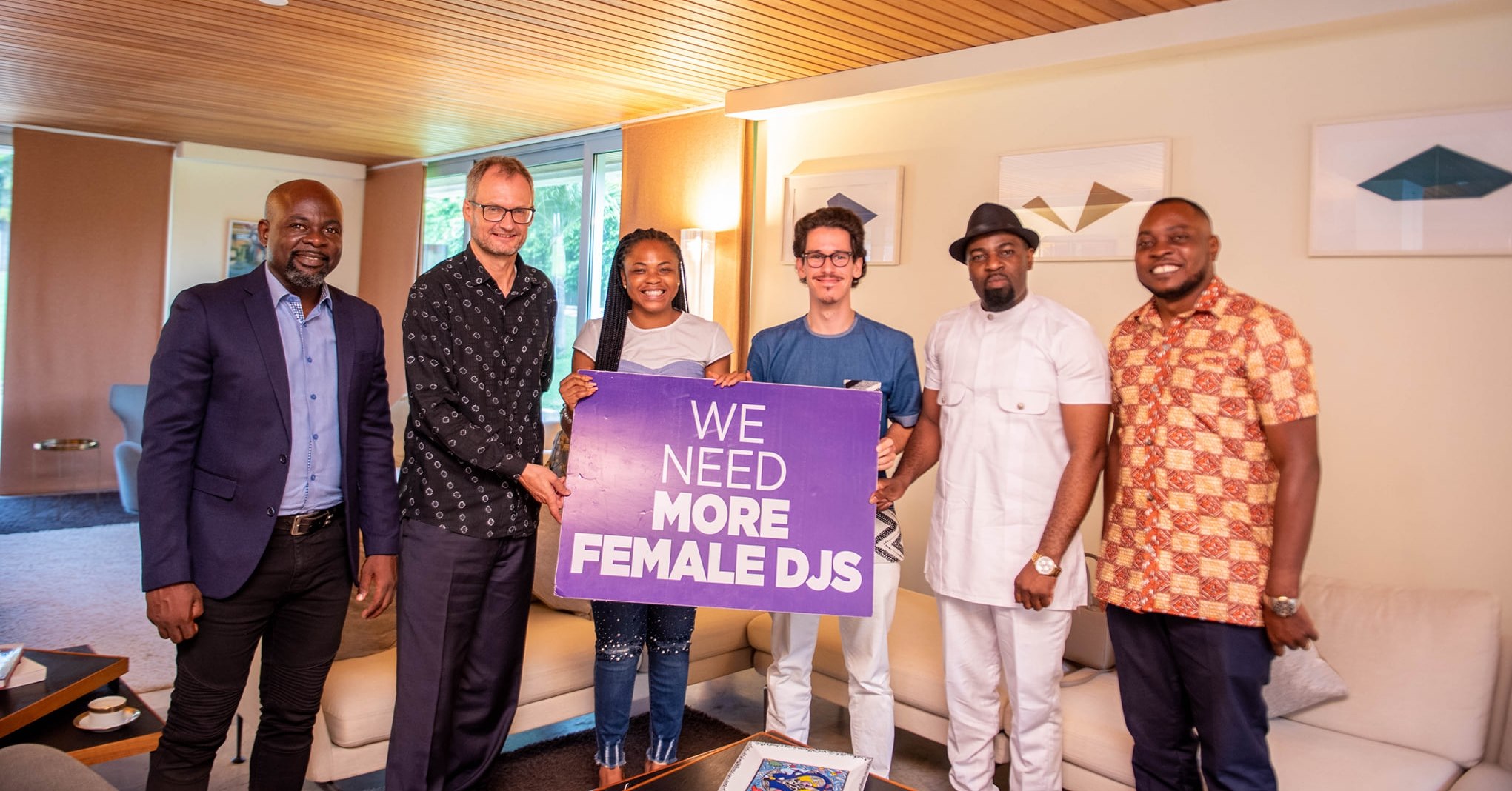 On Friday, 16th October 2021, Ghanaian celebrated journalist, Doreen Avio and a delegation from the DJs Union Of Ghana (DJUGA) paid a courtesy visit to the Embassy of Switzerland in Ghana. The visit is a cordial one where they had a very insightful conversation about enabling more female creatives in the "DJing" fraternity.
In August, the industrious Journalist announced her intentions to liaise with the Ghana DJ Awards to fight back against gender imbalance in Ghana's music scene after a survey by the governing body (DJUGA) revealed that less than 6% of DJs in the country's creative ecosystem were women.
According to her, when female DJs and other brilliant female creatives are supported, their success is spread and their efforts in the scene are exposed to a broader audience. This, she argues, serves to enable the ecosystem, and dispels the idea that there aren't many outstanding female DJs out there.
Lauding the initiative by Doreen Avio and DJUGA, the Embassy of Switzerland in Ghana appreciated them for stepping up to call for support for female DJs in the creative space. They also pledged their support to champion the initiative for the upcoming Ghana DJ Awards in November.
In attendance were: Founder of Ghana DJ Awards & DJ's Union of Ghana – DJUGA; Merqury Quaye, Rev Bernard Amankwah, Ambassador Philipp Stalder and Hubert Kofi Anti
The Ghana DJ Awards is set to take place at the AICC on the 27th of November here in Accra. The event is indulged in the very best music experience the country has to offer in the world of DJs and other outstanding creative artistes including musicians, dancers, and top models.