Echo House has announced the maiden edition of the biggest family festival dubbed Around the World'. This event will be held on December 24th, 25th, and 26th at the Polo Court in Airport City and will feature some of the most amazing culinary cultures from all corners of the world. Some selected renowned chefs will make sure that they bring to life this idea of an event to promote Africa's food culture.

Among the international recognised chefs to be represented at this year's festival are; Sweet Adjeley, WhiteMoney of Big Brother Naija fame, BiishVille, Ify (Ify's Kitchen), Chichi Yakubu, Abeiku Santana and many others.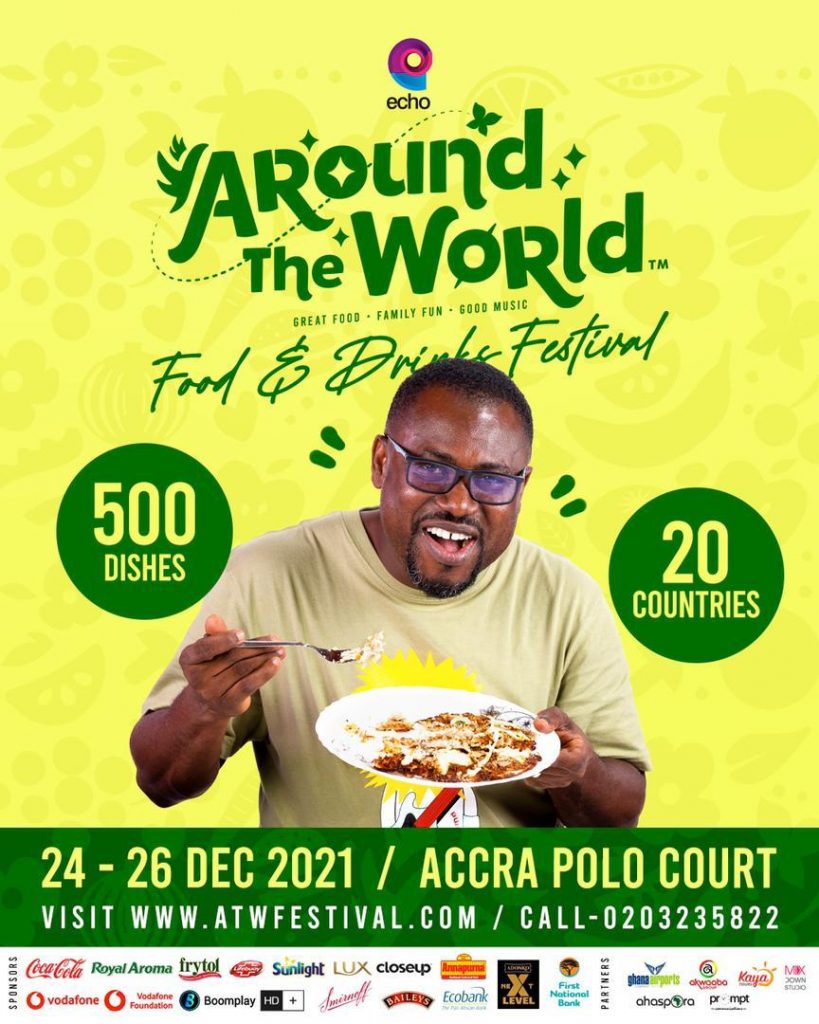 The festival will host 6 open access events such as; 'World Music Buffet with KiDi and other international musicians', a 'Naija No Dey Carry Last event with WhiteMoney', also Efya and Abeiku Santana, on their part, will turn on the Christmas charm during the festival. Efya will be leading a Carols in the Park event while Abeiku Santana will take on the job of Santa to give kids present an unforgettable Christmas experience.
500 culinary cultures from about 20 countries will be experienced at the Around the World: Food and Drink Festival. These culinary cultures will be from Ghana, Mexico, Jamaica, Italy, China, India, Nigeria, Cote d'Ivoire, Turkey, and Germany. Others include the United States of America, South Africa, France, Lebanon, Kenya, Liberia, Japan, Israel, Denmark, and the United Kingdom.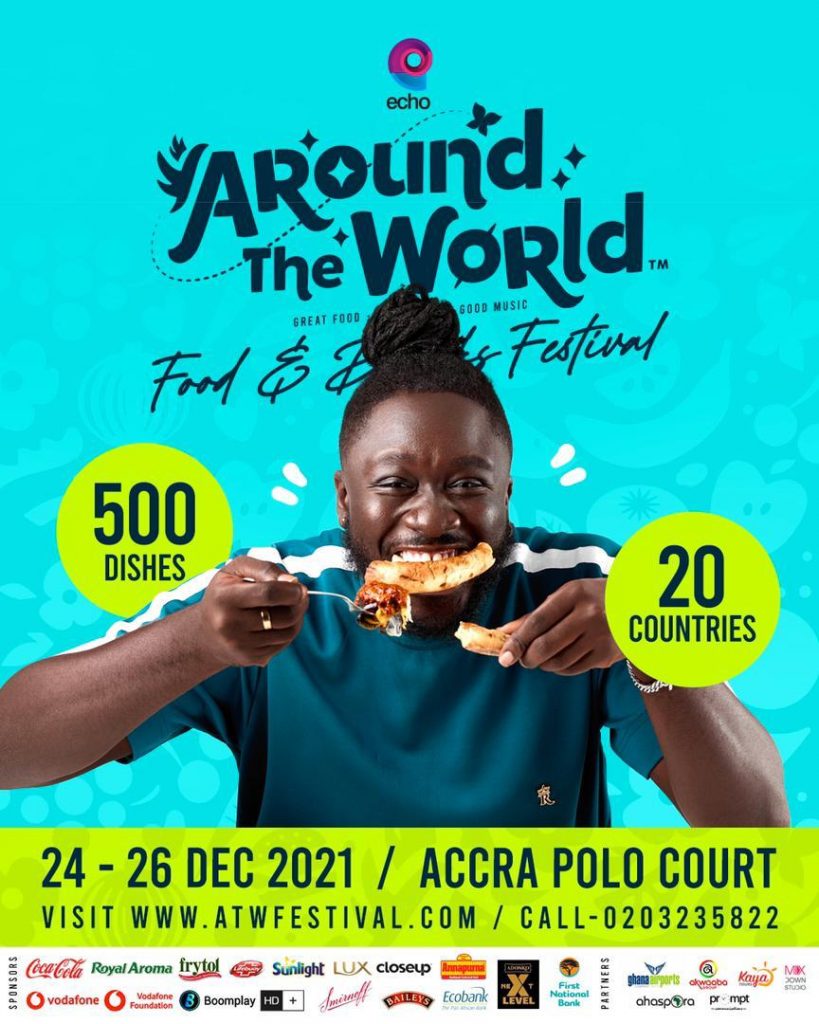 Visit www.atwfestival.com or call 0203235822to book your passport and get ready to travel around the world in three days. This festival is proudly brought to you by EchoHouse Ghana Limited in collaboration with the various embassies in Ghana, Kaya Tours, Prompt Communication, and Akwaaba UK and it is sponsored by, Coca Cola, Boomplay, Lifebuoy, Lux, CloseUp, Annapurna, Sunlight, HD Plus, Frytol, Royal Aroma, VF Foundation, FNB, Vodafone, SmirnOff, Baileys, and Ecobank.