Exciting new UK artiste, J-Onyx, delivers Her debut release: "Can't F With" – Watch video here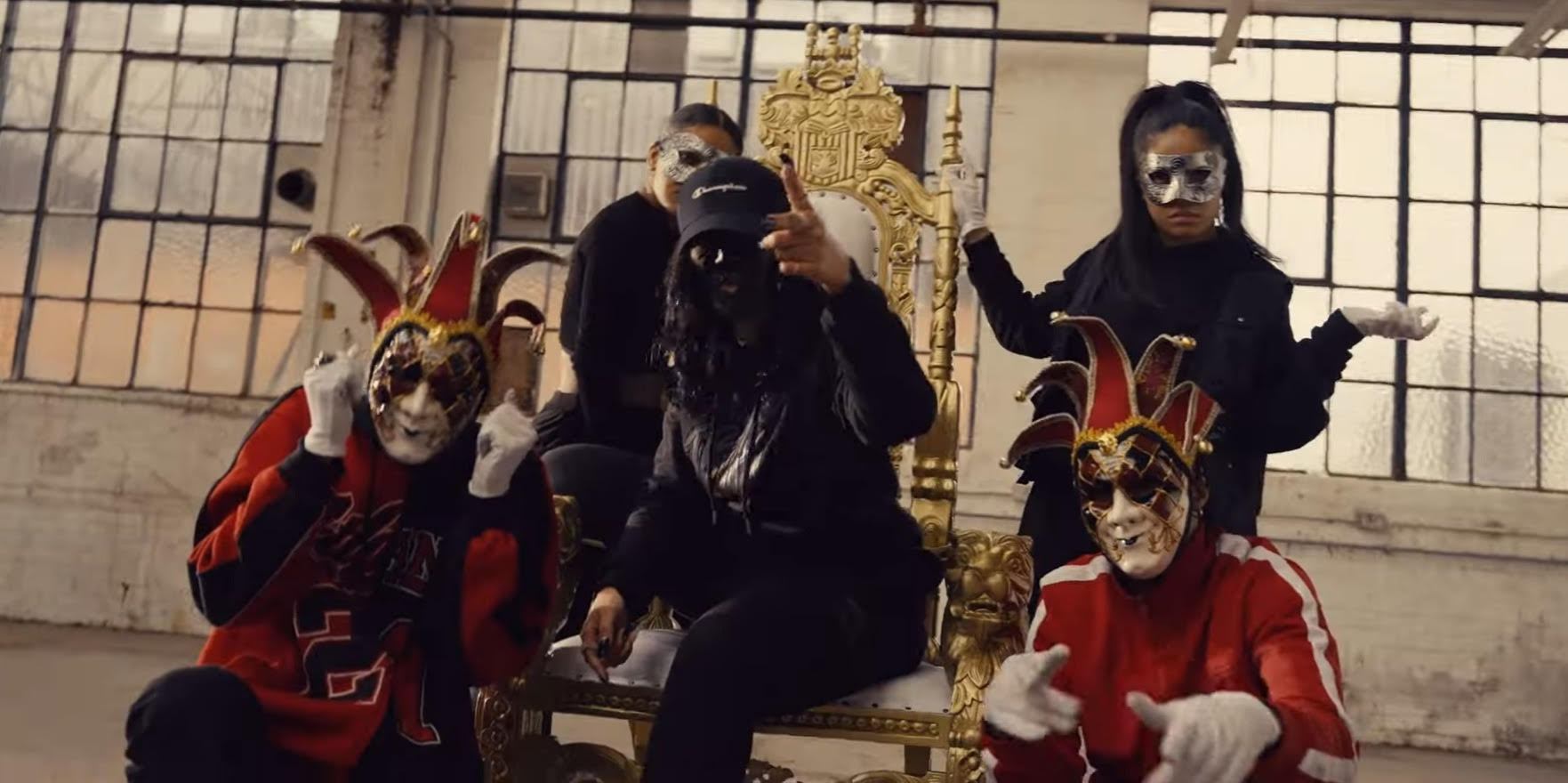 New entrant on the scene J-ONYX has a presence that just can't be ignored. Her official first release, "Can't F With" captures her innate and undeniable talent and with her distinct flow, deep tone and dynamic lyricism commands immediate captivating attention.
The debut release has already landed impressive early heavy support for the emerging new female multi-talent talent. This includes a world premiere by SHORTEE BLITZ (KissFM), "The 'Hood Heat' Track Of The Week" billing by CHARLIE SLOTH (AppleMusic Radio), one to watch from DJ TARGET (BBC Radio 1Xtra), etc. As a reflection of response from other regional networks and DJs across the UK the self-penned and Ty-Metronome produced banger has also been confirmed as OnTopFM's PowerPlay Track Of The Week" with the legendary DejaVu FM also following suit. Its accompanying high-end music video was premiered recently on GRM DAILY and is already doing great numbers and incredible engagement especially for a new independent act. Exciting times indeed!
Commenting on her intriguing choice to conceal her facial identity J-ONYX say's "I really just want to let my music be the focus and let it do the talking. I have seen first hand often how young female artists can be over sexualized in the music industry and how people can get sidetracked by how an artist looks or compare them to others with similar looks, etc., and I just wanna sideline all of that for now until further notice."
Her serendipitous calling to become a rapper can be pinpointed back to November 2019 where she was teasingly dared by her friends to rap an off-the-top-of-the-head freestyle and upload it onto her Instagram. Gaining an overwhelming reaction the freestyle uncovered her natural gift with rhymes and flows and allowed her to nurture the talent into a dream career. To date she has released 3 freestyles on Instagram and her second freestyle titled 'Murda Murda' received some strong support by the mighty Shortee Blitz and DJ MK on their internationally renowned KISS FM HipHop show.
J-ONYX exposure to music was planted long before the freestyle and the Croydon-based British rapper, singer and songwriter grew up immersed in a musical household. Building the fabric of her musical DNA her mother and elder siblings introduced her to an assorted collection of music, which ranged from Reggae, Dancehall and Hip Hop to UKG, Afrobeats, Rock and Indie. Her musical roots grew beyond her immediate family as her uncle is also a member of famed UK reggae band, UB40.
Going against the conventional route J-ONYX followed her own path, although she had the encouragement of her family she dropped out of school at a young age and found herself in challenging situations. What became evident was that the music was a constant and the turning point was enrolling into the famed Brit School and attending drama school.
Her theatrical path has led her to further explore performing arts through creative artistry and found herself gravitating towards music as solo artist who'll experiment with her various influences. 'Can't F With' is a great introduction to her sound which encompass her songwriting craftmanship of hard bars and sweet flows over melodic infectious beats. Catapulting through the ranks she joins the 'Champions League' as she endeavors to win in all of the tournaments'.