Fame Week Africa: Reel Talent Showcase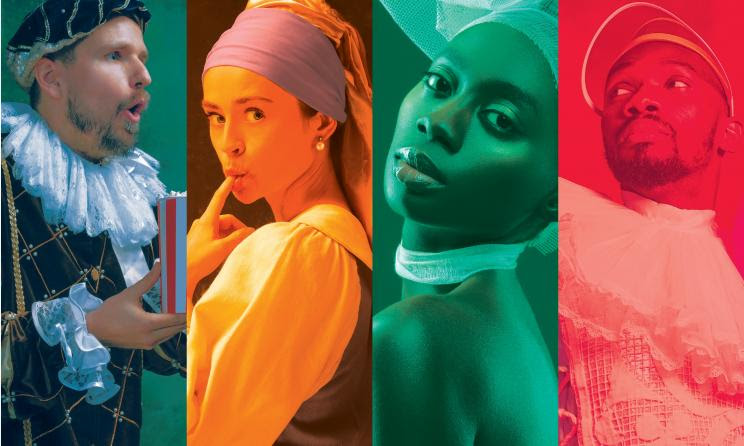 Reed Exhibitions Africa, in partnership with the City of Cape Town, is calling on creatives from across the African continent to submit showcases for the Film, Arts, Media and Entertainment (FAME) Week Africa 2021 Reel Talent Showcase, which will be held in the South African city from 12 to 14 September.
The showcase will celebrate diverse African talent at meetings, screenings and content sessions designed to provide opportunities to an industry ready for new prospects.
The call is designed for creatives in various art disciplines including, but not limited to, music, film, poetry, theatre, media, visual arts and literature.
Interested creatives should submit their showcases before 31 July in any of the following categories:

Entertainment (music, theatre and comedy)
This category is designed for African entertainers, industry leaders, and local and international stakeholders who are keen to explore possible winning opportunities during FAME Week Africa 2021. The category is a must-attend event where the world is invited to celebrate Africa's unique talent, innovation, creativity and inspiration.

The category will run under the theme An African Event and aims to recognise an outstanding production that expresses unmatched creativity. Set to be the continent's bedrock of business development for FAME industries, the event will showcase the best of African talent across the following four platforms:
Music concerts.
Music videos.
Theatre productions.
Stand-up comedy.
Interested artists can submit their showcases here.

Arts
The Arts category seeks to provide a platform for creatives to be seen and acknowledged by industry stakeholders. It allows participants to explore opportunities by showcasing their work to industry leaders, participants and stakeholders from around the world.

It focuses on outstanding African performance or creative work by African artists, performers and composers in the following art disciplines:
Music (songwriting and composition).
Performing (acting, choreography and music performance).
Visual art (drawing, graphic design, photography and painting).
Literature (script, poetry, short stories and speeches).
Artists from the above disciplines can submit their showcases here.
Film
The Film pillar features technological and commercial institutions involved in filmmaking and television shows including production companies and studios as well as screenwriters, actors, crews, location scouts and directors. This category seeks to provide the film industry with the most exciting event on African soil.
The talent showcase in this sector focuses on an outstanding African film/TV show highlighting Africa and its people in the following sections:
Short film (less than 60 mins).
Documentary.
Animation.
Feature film (longer than 60 mins).
Series.
Experimental.
Filmmakers and producers can submit their showcases here.
Media
As part of FAME Week Africa 2021, a variety of platforms in the media space will acknowledge the remarkable talent that continue the tradition of African storytelling, bringing the art from ancient rock painting to digital messaging and streaming extravaganzas.
This category is designed to recognise African influencers and exceptional usage of different forms of media across the following platforms:
Digital media/social media.
Streaming services.
Traditional media.
Note: A portfolio must be submitted by influencers.
Media practitioners can submit their showcases here.
Based on the motivation, category outline and criteria, a panel of industry stakeholders will select the showcases that will be profiled during the FAME Week Africa 2021 Reel Talent Showcase. The winners in all categories at FAME Week Africa 2021 will have the distinction of setting the bar for what is planned to be an annual event.
Read the FAQs here.
View the original call here.
Source: musicinafrica.net