Gambian star, Jizzle, features Stonebwoy on EP "Scorpion" – Stream here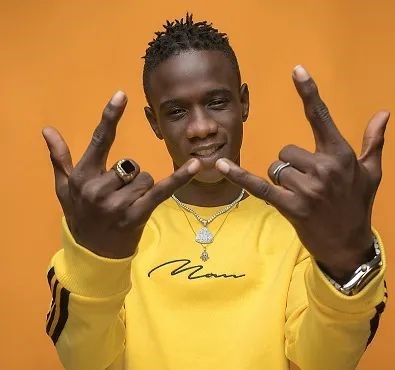 Ghana's heavyweight Reggae/Dancehall & Afrobeats Artiste, Stonebwoy, has featured on Jizzle's latest EP "Scorpion" (Volume 2).
Looks a good look for both artistes with huge following to team up for one of the songs off the EP.
Stonebwoy was featured on "Broke Again Remix" off the catalogue released on Friday, August 20th. For Jizzle, having Stonebwoy on his record is a major deal and a good way to introduce himself and his music to the Ghanaian community.
Listen to the full EP here: https://empawaafrica.lnk.to/ScorpionVol2
The original version of the song was so hot on the streets when it came on Volume 1 of the "Scorpion" EP, thus a remix was delivered for Scorpion Vol. 2.
Jizzle describes how it came about, "Stonebwoy and I were chilling listening to some of my music in The Gambia. He liked 'Broke Again' so we decided to do a remix of that. The song also falls in his type of style and rhythm. He sings more to the youth and about consciousness. That is one thing that I like about him."
(Story: Elorm Beenie — BeenieWords.com)