Indique Virgin Hair Extension Opens New Outlet In Tema.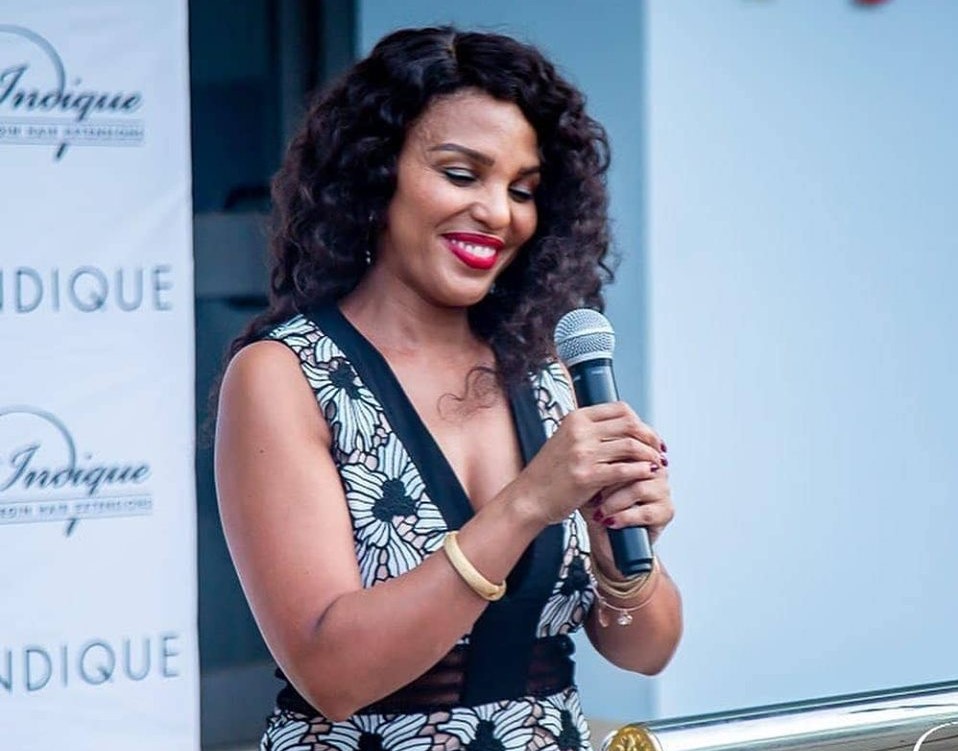 TEMA, TDC BLOCK A, COMM. 1, GHANA – Indique Hair, the leading premium hair extension brand in the global market, is continuing its expansion in Africa with the launch of the brand in Ghana. Indique will now be available in three (Tema Community 25, Asylum Down and the newly opened Community 1 TDC outlet) retail locations exclusively selling Indique products to discerning women in Ghana.
Indique expanding into Ghana provides an exciting opportunity to service the needs of the women who are looking for a unique hair shopping experience and a quality product," says Ericka Dotson, the Co-Founder & Creative Director of Indique Hair.
Ericka Dotson attended the grand opening celebration on November 9th with Indique Ghana's Chairperson, Funmi Lamptey at Shop No. 5, TDC Office Block A, Tema Community 1 Site 3. According to her, their goals with Indique Ghana is to help make women feel confident and beautiful with Indique's premium hairpieces, adding that, hair like Indique is long overdue in Ghana and will be available on their shelves for the ladies.
Highlighting the qualities of the product she said the hair is very unique as its sleek and contain no synthetic qualities. This hair is all-natural premium and it comes from India, Cambodia and Vietnam."
With a winning combination of hair experts and stylists and more than 30 years of industry experience, Indique Hair International provides 100 percent virgin human hair that is natural and of the highest quality. With an impressive client base that consists of Chaka Khan, Lady Gaga, Kelly Rowland, Lala Vasquez, Gabrielle Union, Rihanna, Ciara, Taraji P. Henson, Brandy, Zendaya and more, Indique Hair's unique Indian virgin and natural human hair extensions are lustrous and tangle-free.
Indique Hair is the only company that produces hair extensions at the source, with headquarters in India. Indique Hair has 16 freestanding boutiques in metro New York, Philadelphia, Atlanta, Chicago, Los Angeles, Houston, Dallas, Miami, Boston, Silver Spring, and more. www.indiquehair.com
© 2019 www.georgebritton.com All rights reserved. The use of the articles from this web portal is allowed only when quoting the source – georgebritton.com As information presented on this website may be distributed or copied.