The biggest outdoor charity fundraising event in the country, Kenkey for the Needy, is back after a 2-year hiatus due to Covid-19 and its aftermath.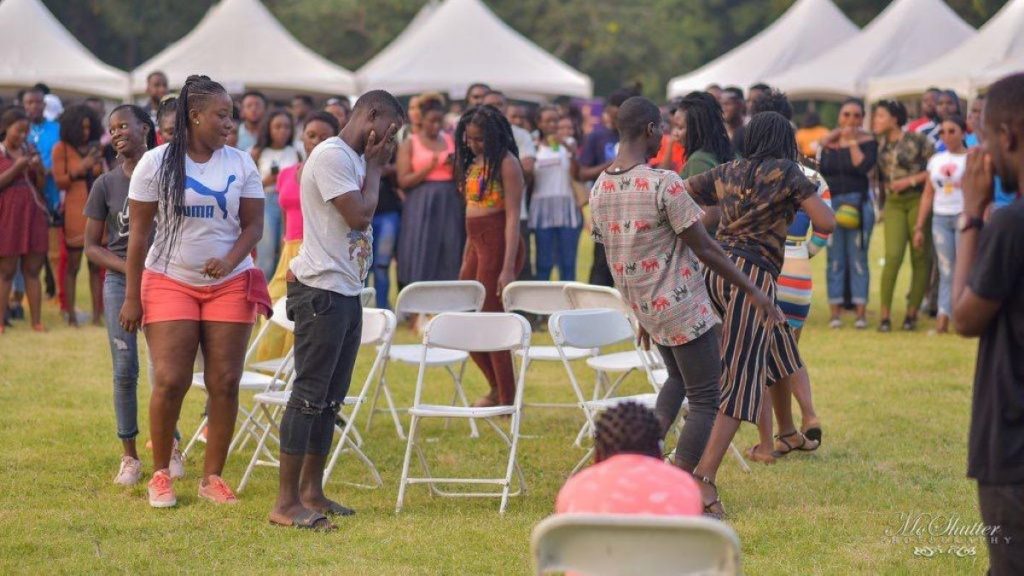 Patrons of the past editions of this event couldn't wait to hear the big announcement of its return, since it had become an annual celebration locked on people's calendars.
This year's KENKEY for the NEEDY event will be the 6th edition organised by TATAS and Friends foundation. The aim of the event is to raise funds to support the educational needs of deprived communities by selling kenkey and its accompaniments at a slightly higher price than that on the market.
The team has adopted the Adaklu-Kpeleho D.A primary school in Volta Region as its beneficiary again, continuing what they started in that community.
The date of this year's event is 6th August 2022 at the Efua Sutherland children's park, from 10 am to 9 pm.
The event is fun-packed and promises to be bigger and better. The main attractions are;
The Kenkey auction and sales with Pork, fish, Chicken, tilapia, octopus, and all your favourite accompaniments you can think of,
Lots of drinks
Bike stunts
Artiste Performances
Bouncy castles for kids (candies etc)
Fun Games: Video games, board games, pool tables, darts, archery etc.
Giveaways – fantastic prizes
Jama night etc.
Come eat, have fun with your favorite personalities and socialize with friends.
On the turn tables:
DJ Adom, DJ Allen, Dj Lord Dash and crew, and many others passing through
MCs on Call :-
1Mr Wazza, Anaafi Gyarteng, Myster Pratt,
Mc KM, MC Kwabs, Mc Smiling Smith,
MC 2Feet and Kwaku Sakyi the MC.
TATAS and friends Foundation
Motto: touching society a soul at a time
Source: GhanaWeekend.com