Kojo Manuel Reps Accra at Boiler Room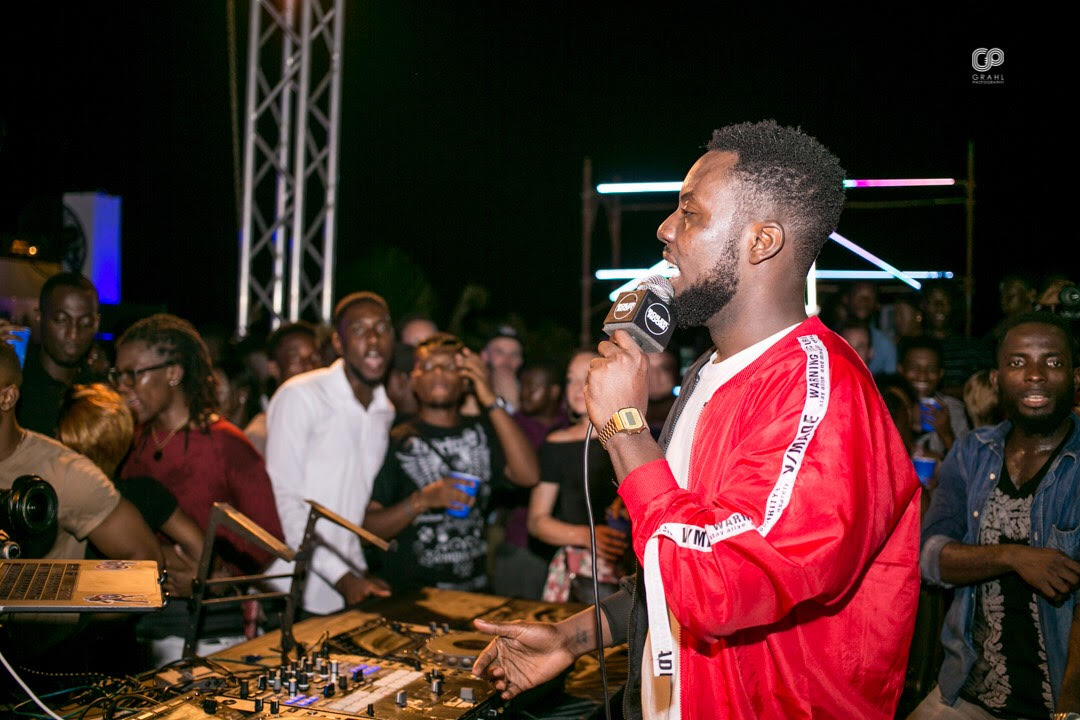 Last Saturday at the Sandbox Beach Club, Accra hosted its maiden edition of Boiler Room and had Ghana's Best Hypeman Kojo Manuel representing for his country.
Aside interacting with the highly energetic crowd, spicing the DJs on deck and introducing Ghana's favourite acts, he still had the crowd singing even during a power cut with local jama songs that went on till the power returned. If that's not the mark of a good MC, we don't know what is! Most patrons of the show left Sandbox screaming ACCCCRRRAAAA as it became the mantra for the night when Kojo Manuel begin chanting it.
The show which was headlined by Kwesi Arthur, Amarae, La Meme Gang also had DJ Sam of Carbon Night Club, DJ Mic Smith of YFM and Twist Night Club and the Iphone DJ who is the reigning Campus DJ of the Year on the turntables.
The party had its special Accra vibe and feel from Kojo Manuel, also of YFM who was super energetic the whole night. He is the resident MC at Carbon Night Club and recently won the Best MC & Media Personality Award at the FAME Awards 2018.