Meet Yayra Tamakloe; The Ghanaian Writer And Director Who Redefined Stage Play At Kent University With R.A.P.E.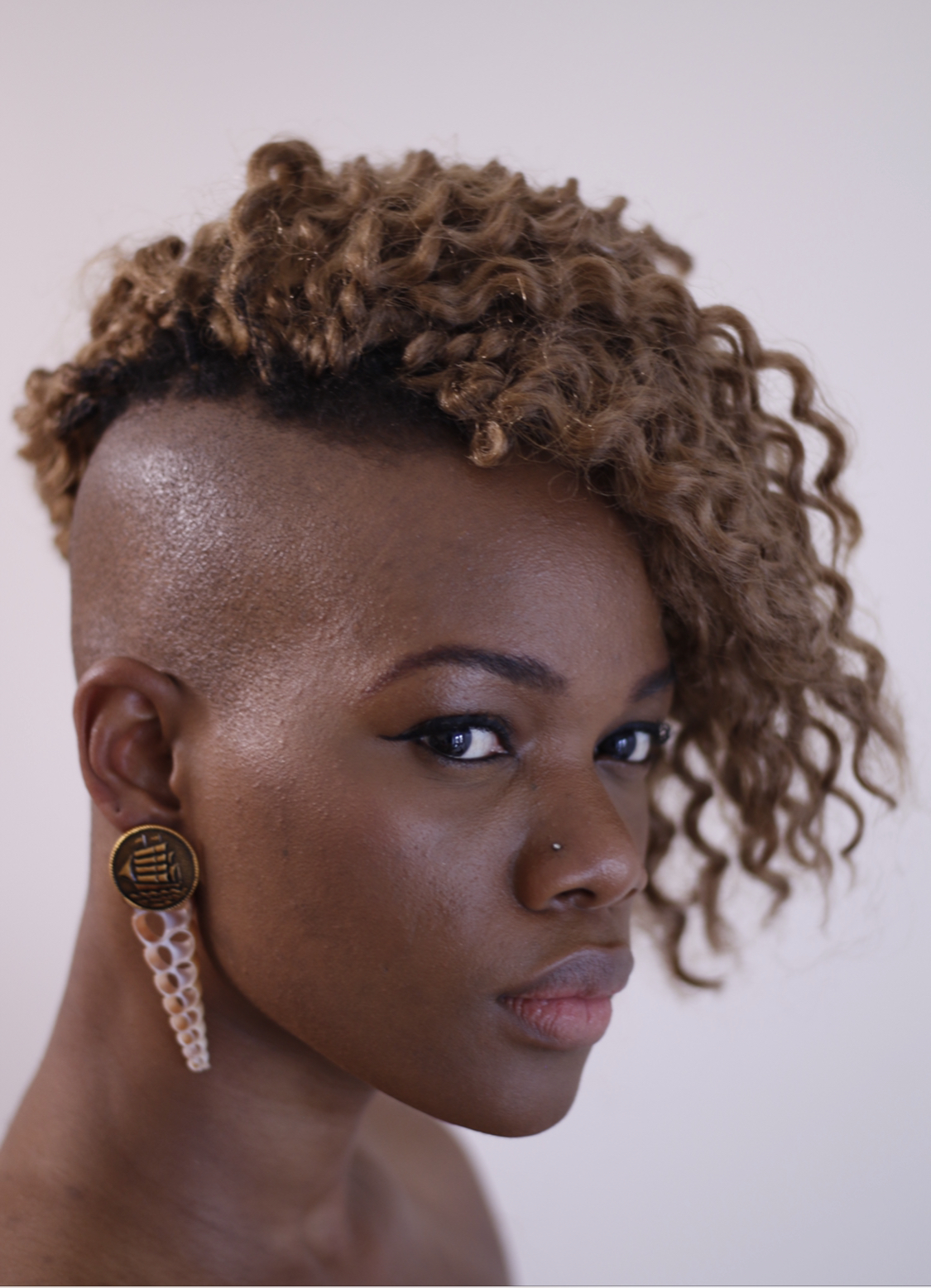 On the evening of November 19th and 20th, 2018, a young "Ayigbe' woman as she loves to be referred to staged and directed her own self written play with the acronym R.A.P.E (Respect. Appreciate.  Protect. Educate) at Kent University in the U.S.
The famous BlackBox theatre at the school of performing arts played host to the 1st runner up of Miss Ghana USA 2015's play, which touched on a very sensitive issue society is faced with and battles to unravel. The play featured carefully selected cast who were best fit for the roles.
The Tema born who later moved to New Tafo with family, completed her primary and JSS at C.R.IG in New Tafo then attended OKUASS for high school, but didn't complete the four years as she had to move abroad and currently finishing up school at Kent State University working towards her BFA.
It's palpable her own personal experience in life has shaped her and plays a pivotal role in her bringing to bear such a masterpiece stage write. In an exclusive interview with Kwesi Omega of Georgebritton.com she posited the below. 
"R.A.P.E, the Grey Play is a Play I wrote to talk about the blurred areas of sexual abuse in our society (and by society, I mean globally). There are so many "why" factors that drive people to this act and they are not always planned."
She further stated passionately that, "Nonetheless, sexual abuse is a messy epidemic which doesn't get spoken about until it happens. Victims or survivors of this act usually blame themselves and people are either quick to judge or throw the "you should report line" without thinking about the whole situation.  I believe no one should suffer through this because it's a touchy subject, but before we blurt our judgements or what we think are solutions, we need to put the survivors of this act first and just be there for them without seeming like we are telling them how to cope."
Touching on how we can support people who suffer the unfortunate experience of sexual abuse, she said, "People cope differently and at their own pace. We need to support them how they would want us to and sometimes that is hard because they wouldn't like to do the reporting thing."
She went along and said, "Sexual abuse and violence happens every day and everywhere, we need to start thinking like persons on the receiving end so we know how to adequately support them because it's not as black or white as we make it seem."
She also posited that once we master the approach of survivor-centered-support, it makes it easier for them to trust us and eventually they can move to the systems that will deal with the situations with a much more formal approach. 
Congratulations to a sister living in the diaspora doing exploits, you can follow Yayra on all social media platforms; Browhnshuga
Below are the event in pictures