Mercardo.Com Company Limited Holds Auto Fair Fiesta Tonight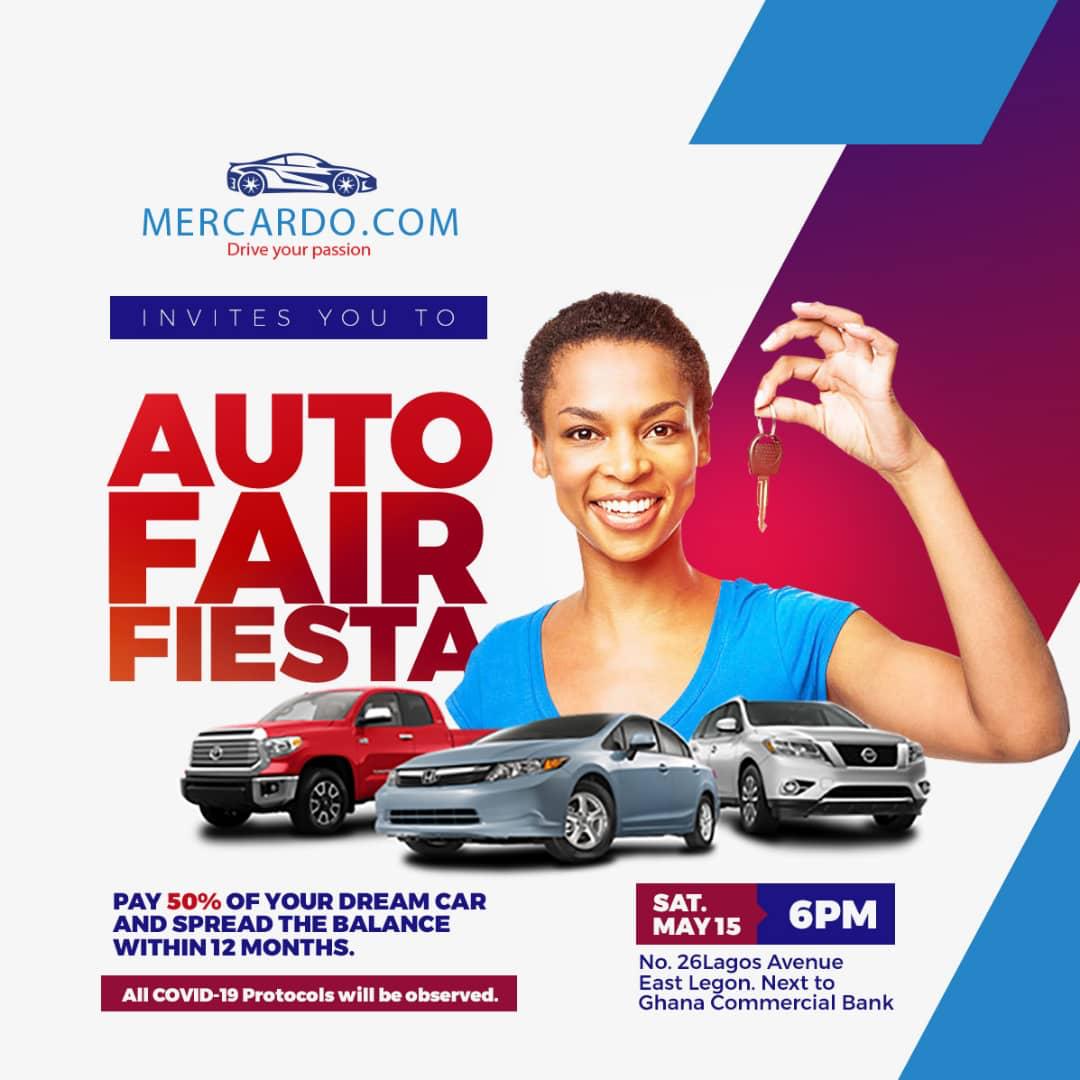 Mercardo.Com Company Limited will officially hold "Auto Fair Fiesta" tonight at Lagos Avenue, East Legon. The entity is an auto retail e-commerce company, with good reputation and excellent team of professionals that are capable to cater for every aspect of personal and business transportation need.
They take clients vehicle orders and pay particular attention to clients preferred specifications and are capable in the supply of new and slightly used comparatively cost effective vehicles of all kinds. The Company accept 50% payment on delivery with a 12 months credit arrangements for clients.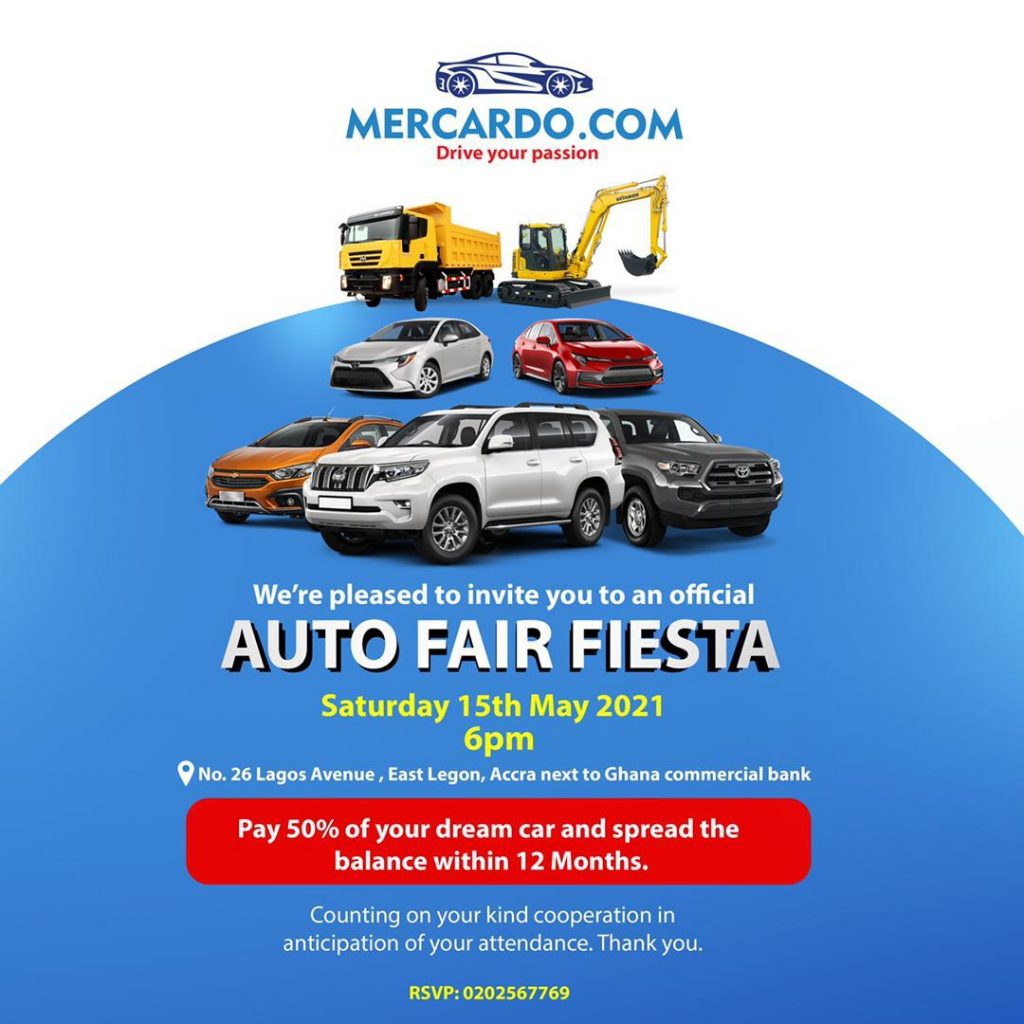 More updates soon…