Amplify Africa and The Africa Channel have announced AFRICON 2022 – a conference to showcase the excellence, culture, talent and innovation the continent and its diaspora has to offer.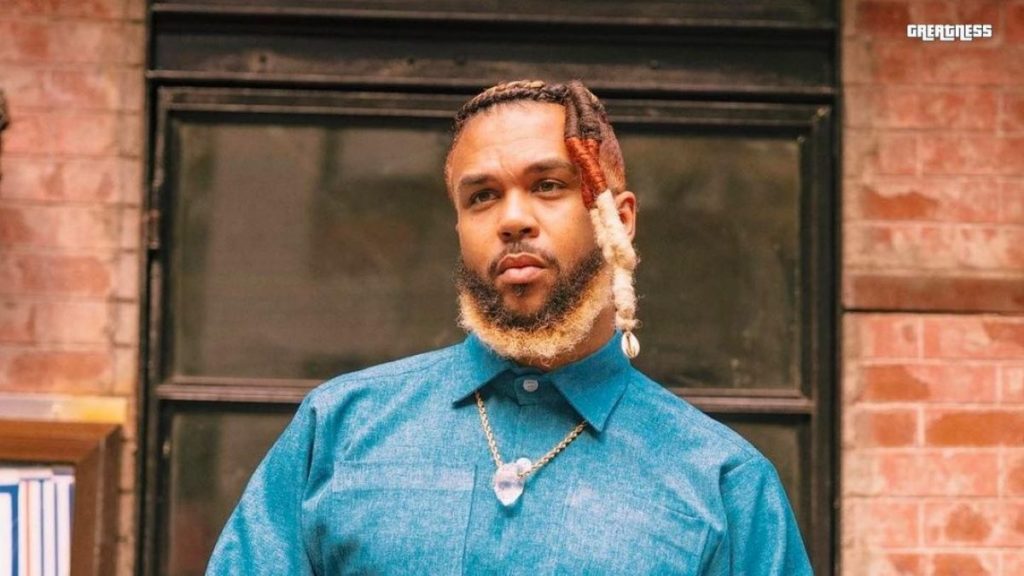 Taking place May 25–28 (Wednesday-Saturday), this virtual multi-day event will feature virtual performances, panels and Amplify Africa's highly anticipated Afro Ball, a fashion-conscious, philanthropic event that celebrates individuals who are amplifying Africa and the diaspora by excelling in their respective professional and creative fields.
During the ceremony, Certificates of Recognition by the U.S. Congress are issued to selected candidates who exhibited distinction in business, entertainment, fashion and healthcare, to name a few.
The speaker list includes Jidenna (Musician), Tunde Balogun (LVRN, Co-Founder), Henny Yegezu (EQT, Founder), Nate Yohannes (Meta, Artificial Intelligence Product Manager), Ava Hall (BET International, Former VP), Charles Kuykendoll (STRIPE, Manager, Global Talent Brand & Events), Audu Maikori (Chocolate City, President), Afam Onyema (Geanco Foundation, Co-Founder and CEO), Denis Asamoah (Buzzup Founder), Princess Sarah Culberson (Motivational Speaker), and Kudzi Chikumbu (Director of Creator Community at TikTok).
AFRICON 2022 is presented by Amplify Africa and The Africa Channel. Sponsors include Afreximbank, Afrochella, Afropolitan Group, Prosper Africa, PVO, HBCU Buzz, WalkGood LA, SESO Global, Department of Cultural Affairs, Los Angeles, Eventnoire, R&B House Party, and Ancestry.
About AFRICON
AFRICON is the conference that brings together pop culture, music, food, innovation, activism, education & more from the global Black Diaspora. This event which coincides with Africa Day, aims to celebrate the diversity of the African Continent and the Diaspora through the lens of entertainment, media, technology and leadership.
About Amplify Africa
Amplify Africa is a media and entertainment company for a diverse audience of the African diaspora inclusive of African Americans, Caribbeans, Afro-Latinx, Afro-European, Afro-Asian, indigenous Africans across the globe, Africans on the continent and African culture lovers around the world.
With more than half of the population in many African nations under the age of 25, the continent is currently undergoing a renaissance of vibrant new music, fashion, art and political expression. Amplify Africa captures the spirit of this unprecedented boom in youth culture off of the continent, by focusing on emerging and progressing trends while blending traditional aesthetics with a futurist lifestyle.
Its mission: To Amplify Africa and the African diaspora through global community, storytelling, and digital innovation.
Its vision: To connect the continent to the Black global experience of African American, Afro-Caribbean, Afro-Latinx, and Afro-European communities.
About The Africa Channel
The Africa Channel and its production arm, TAC Studios, is a showcase for the African continent's most outstanding English-language television series, specials, documentaries, feature films, music, biographies and cultural and historical content. The channel's mission is to open a daily window into modern African life, and in the process, help demystify Africa for viewers globally. The Africa Channel with offices in Los Angeles and Johannesburg, South Africa is available in North America and the Caribbean on cable systems such as Comcast, Charter's Spectrum brand, Rogers Ignite and Bell Fibe (Canada), and the Caribbean Cable Cooperative.
Please, visit https://www.africon.global for more information about the event and follow all social media accounts.
Social media usernames:
@amplifyafrica (Intstagram)
@amplifyafrica_ (Twitter)
@africachanneltv (Intstagram/Twitter)