Nana Mitch and Schardo Mitch pull in yet another big deal according to a close source and Ridge Condos Properties is the new brand employing their services.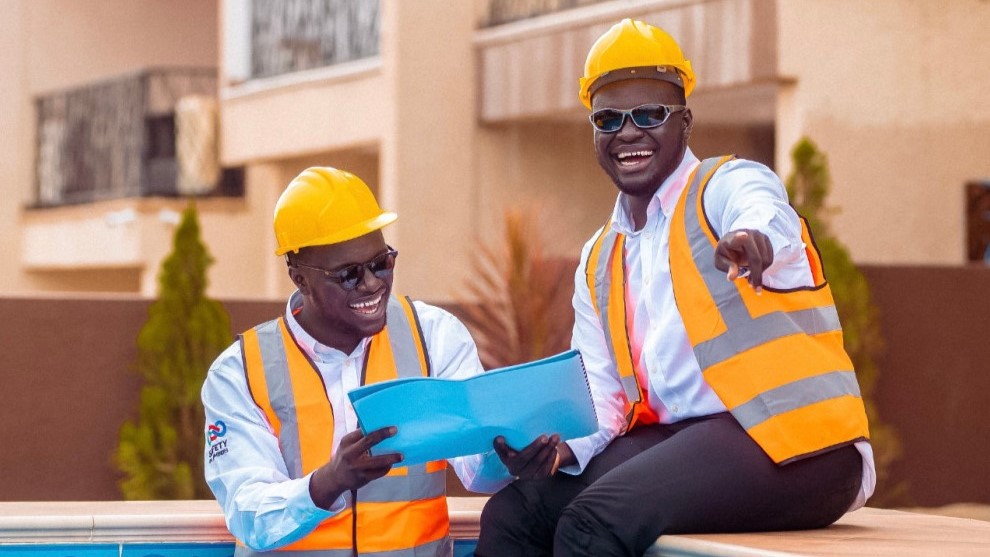 The Mitch twins have undoubtedly become brand magnets. Their fast-growing audience and reputation as surefire influencers in this part of the hemisphere are the reaso and the management of Ridge Condos has been paying attention. In a bid to bring much acclaim to the relaxation and tranquility they offer, the property developer – who happens to boast of the biggest lounge in all of Kumasi, the O2 Lounge – recently put Nana Mitch and Schardo Mitch on their payroll as brand ambassadors.
This move would see the two promote the former's similarly sumptuous facilities; a state-of-the-art gym, conference room, restaurants and a slew of apartments that help Ridge Condos Properties deliver a cosmopolitan experience tuned to give vacation seekers everything right where they need it. Getting on the phone with the vacation-bound twins who are currently in Nigeria, Nana Mitch confirmed the news and put in his two cents on the matter, sharing: "Apparently we came to the attention of RC Properties months prior due to the tremendous work we put into our previous ambassadorial deal of the same kind". He continues, "What more can I say? Hard work does pay off. And for one of the reputable property developers in Accra-Kumasi to not only recognize but want us to represent their brand? That's a big deal! We are excited and can't wait to exceed expectations".
Like their many deals from this year alone as well as years gone, the two are ready to work their magic for the property developer, bringing the feel of their lush environments to the likes of anyone looking for a "new dimension of comfort" this summer and beyond. "And oh, be sure to follow us on our socials because we've got some super content coming your way outside of this. You saw it here first. Brace yourselves!", Schardo Mitch added.
You can contact Ridge Condos on their Instagram here: https://instagram.com/ridgecondosghana
and keep up with the twins on their socials below.

Snapchat: nana_mitch | schardomitch
Instagram: nanaamitch | schardotvv