The 3rd edition of the Comedy & Poetry Awards took place on 10th September 2022 at the AH Hotel in East Legon, Ghana.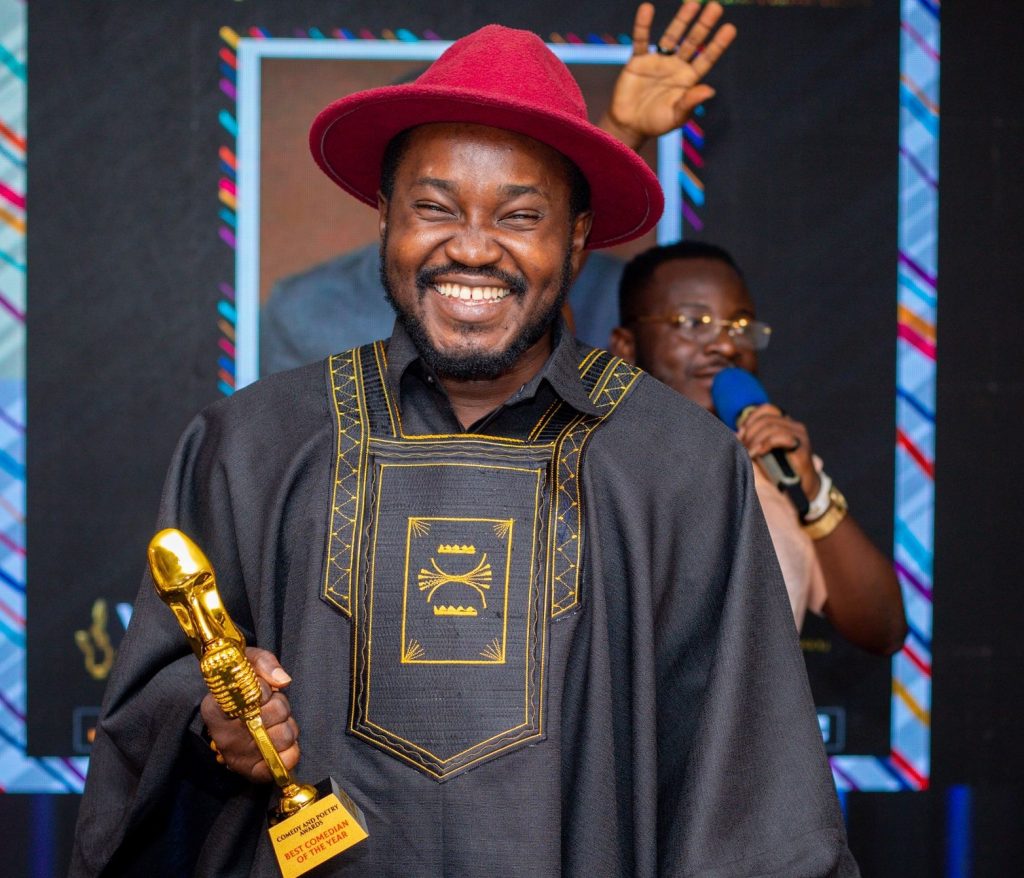 After two successful editions; the first edition being virtual due to the covid restrictions and the second edition taking place at the Milkin Hotel, this event had a lot to offer for the year in review for the creatives in the comedy and poetry industry.  
The night saw OB Amponsah winning the prestigious awards as the best comedian, best headline comedian and best comedy special. Lekzy Dcomic walked away with the best standup comedian award whiles Jeffrey Nortey took home the best comedy skit act award.  
Below is the complete list of winners for the 3rd edtiton of the Comedy & Poetry Awards: 
COMEDY CATEGORY WINNERS
BEST COMEDY CARTOONIST OF THE YEAR
Tales of Nazir – Louis Appiah
BEST TV COMEDY SHOW OF THE YEAR
Half Serious Show – GH One
BEST COMEDY SKIT ACT OF THE YEAR
MOST POPULAR COMEDIAN OF THE YEAR
BEST STAND UP COMEDIAN OF THE YEAR
BEST COMEDY THEATRE ACT OF THE YEAR
BEST COMEDY THEATRE EVENT OF THE YEAR
Arsenal Again? – Superfam Network
BEST COMEDIAN OF THE YEAR
BEST HEADLINE COMEDIAN OF THE YEAR
BEST COMEDY ACTOR OF THE YEAR
BEST COMEDY ACTRESS OF THE YEAR
BEST COMEDY EVENT OF THE YEAR
The Hahaha Show – O-Sid Productions
BEST RADIO COMEDY SHOW OF THE YEAR
BEST NEW COMEDIAN OF THE YEAR
BEST TV COMEDY SERIES OF THE YEAR
Regimental Sargent Major (RSM)
BEST FEMALE COMEDIAN OF THE YEAR
BEST AFRICAN COMEDIAN OF THE YEAR – (GH BASED)
BEST COMIC INFLUENCER OF THE YEAR
MOST PROMISING COMEDIAN OF THE YEAR
BEST COMEDY CLUB OF THE YEAR
BEST COMEDY SPECIAL OF THE YEAR
Popular But Broke – OB Amponsah
BEST COMEDY PRODUCTION BRAND OF THE YEAR
Leizer – Legacy Production
POETRY: SPOKEN WORD

BEST SPOKEN WORD ACT OF THE YEAR
BEST SPOKEN WORD EVENT OF THE YEAR
Mental Pictures V. – Nana Asaase
BEST SPOKEN WORD ALBUM/EP OF THE YEAR
Son of Africa – The Observer
BEST NEW SPOKEN WORD ACT OF THE YEAR
BEST SPOKEN WORD PERFORMER OF THE YEAR
BEST SPOKEN WORD VIDEO OF THE YEAR
The Comeback – Vitus Speaks
BEST MALE SPOKEN WORD ACT OF THE YEAR
BEST FEMALE SPOKEN WORD ACT OF THE YEAR