Prez. Nana Akufo-Addo Condemns The Recent Attacks On Police Officers.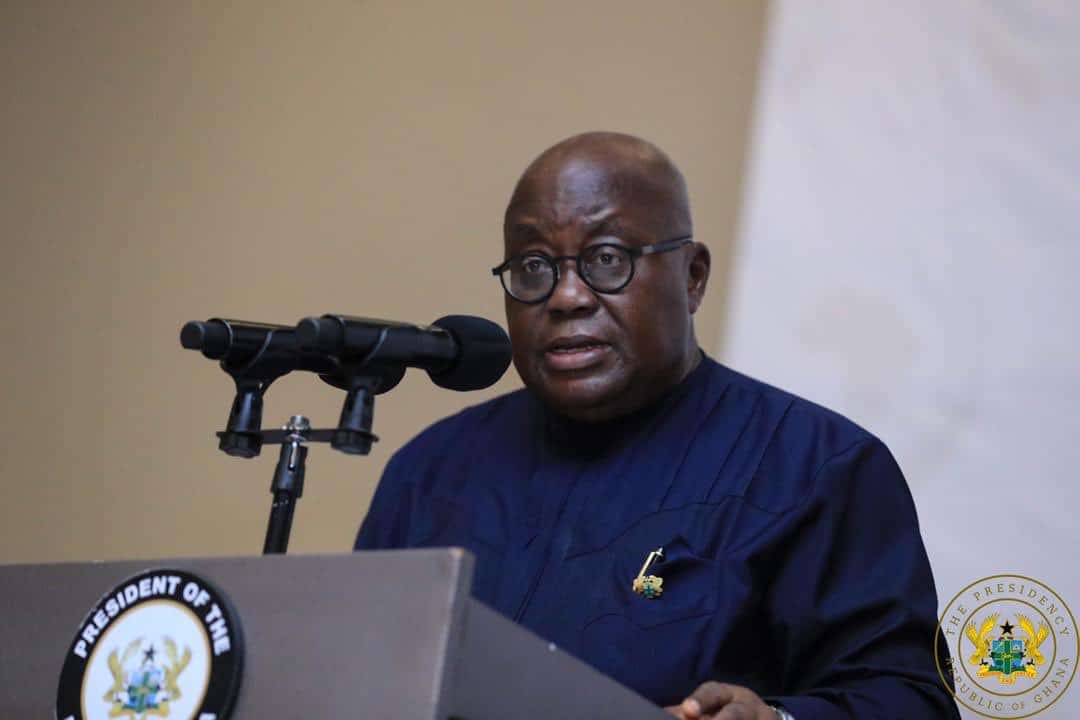 The President of the Republic, His Excellency Nana Addo Dankwa Akufo-Addo has condemned, in no uncertain terms, the recent attacks on some Ghanaian police officers, which have resulted in their deaths, stating that, it must no longer be allowed to continue.
Assuring the Police Service and the general public, President Nana Akuffo-Addo stated that, in so far as the nation governed under the rule of law, such criminal acts will not go unpunished explaining that, no one deserves to be killed under any criminal or extra-judicial circumstance.
President Akufo-Addo made this known on Friday, 13th September, 2019, when he addressed the graduation ceremony of the 49th Cadet Officers Course of the Ghana Police Service According to him, personnel of the Police Service should not be seen as enemies, but rather partners in the fight against crime.
He expressed his pleasure in the seucrity service, as he noted that, the Police Administration has, in all these cases, acted promptly, and arrested the perpetrators, who are now facing trial. The Ghanaian people are expectant that such rapid arrests will also be carried out when the victims are ordinary citizens.
In the same vein, the President was expectant that, any police officer who breaks the law, and abuses the freedoms and human rights of any member of society must not be spared, and should be brought to face the full rigours of the law.
On the missing Takoradi girls, President Akufo-Addo indicated that "the families of the three missing Takoradi girls and the recently discovered fourth person, are waiting anxiously for news of their whereabouts from the Police Service, and I fervently hope the Police Service will respond soon."
Government, the President reiterated, is determined to help create a security service, including the Police Service, that is professional and efficient in the discharge of its duties.
He added that, promotions within the service have to be based on merit, and not on political affiliation. The political affiliations of serving officers should manifest themselves only in the polling booth on election day. Once they don the uniform, the population expect them to carry out their duties impartially, without any political coloration.
President Akufo-Addo told the gathering that the political leanings of any of the commanding officers of the various security agencies, including the Police Service, are not his concern.
© 2019 www.georgebritton.com All rights reserved. The use of the articles from this web portal is allowed only when quoting the source – georgebritton.com As information presented on this website may be distributed or copied.