Ghanaian sensational and secular musician, born Emmanuel Ato Quamina Amonoo popularly known by his stage name as Quamina MP is set to lay his late father to rest on the 24th of April 2021.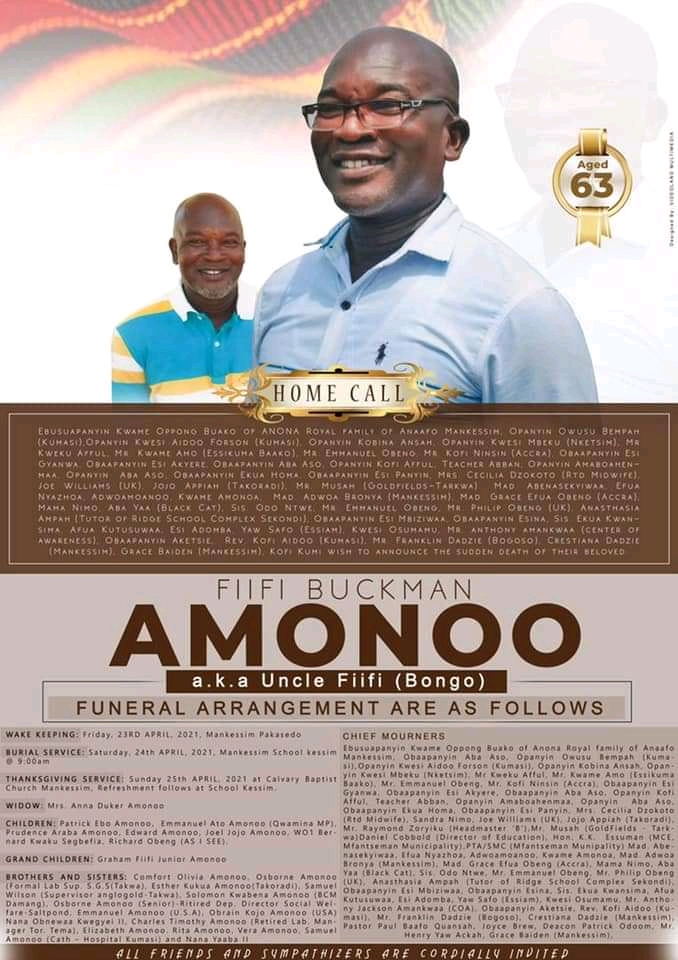 Father to Quamina MP, Fiifi Buckman Amonoo AKA Uncle Fiifi ( BONGO) tragically died last year 2020 in November through a car accident.
The singer and " Party" hitmaker had earlier released an EP dubbed " BONGO' in an honour of his late father.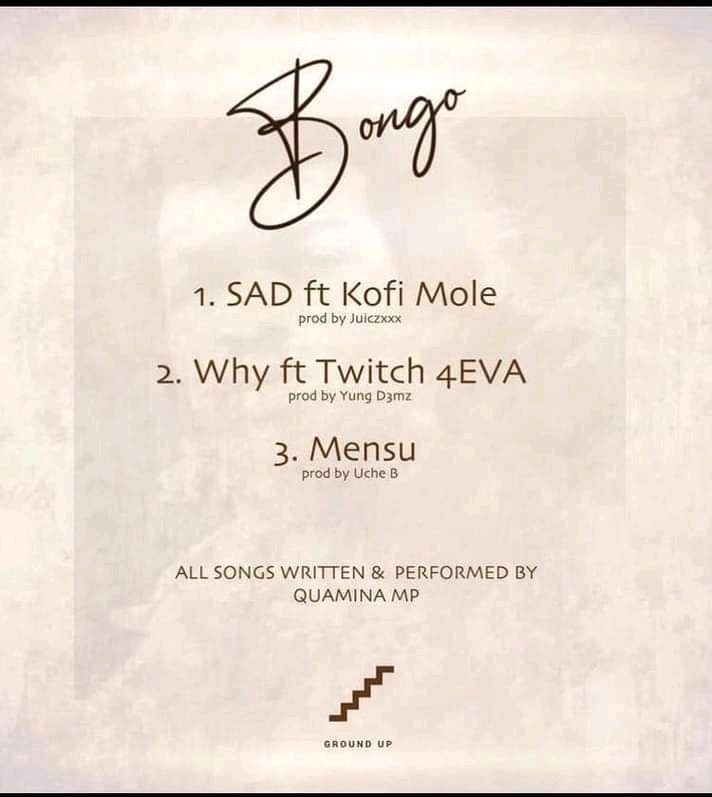 The EP had guest features including rapper and " Don't be late' hitmaker, Kofi Mole and Twitch 4EVA.
Songs on the ' BONGO' EP include;
SAD FT KOFI MOLE
WHY FT TWITCH 4EVA
MENSU
Announcing the funeral date of his deceased dad in a Facebook post yesterday 21st April 2021, the Quamina MP cordially invited all well wishers, thanking Ghanaians for their support through all his hard times.
In his post, he wrote;
" Laying my dad to rest on the 24th of April. All Well wishers are cordially invited. Thank you for your support through all the hard times"