Rewind Concert Slated For December 21.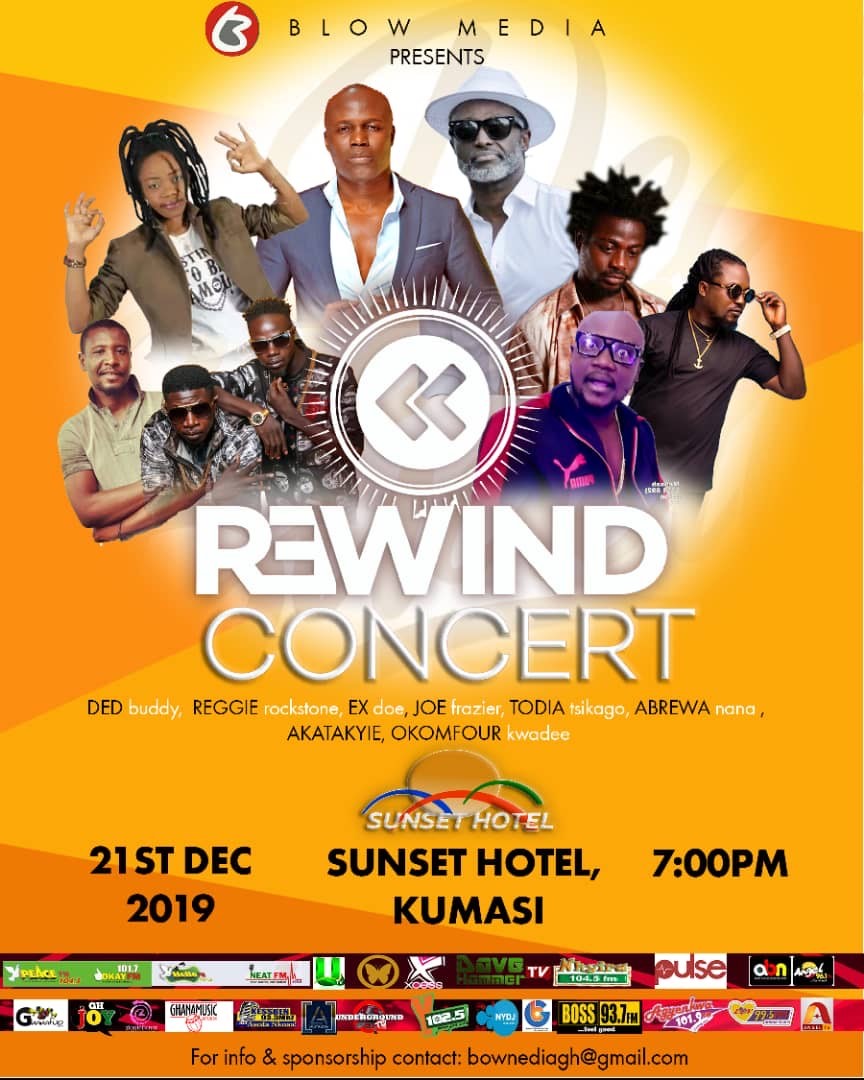 Blow Media presents 'REWIND CONCERT', an initiative hatched to reactivate the careers of the pacesetters of the hip life genre as well as introduce their fans to their new music.
Concerns have being raised about event organizers not seeking the services of artiste who fall within the hip life pacesetters bracket, this trend which has pertained for a long time has immensely affected the careers of this category of musicians living most of them on the breadline.
There is enough evidence to show that music lovers have missed these musicians and will welcome any opportunity to watch them perform.
Rewind tour the musical performance component of the project will take 8 hip life artistes to 25 destinations across Ghana and Overseas, beginning with Kumasi edition on 21st December, 2019 at Sunset Hotel. This tour aims at bringing back these hip life artistes whose works have stood test of time on the path of revenue generation through performances.