RICHARD MILLE: Rolex For Billionaires.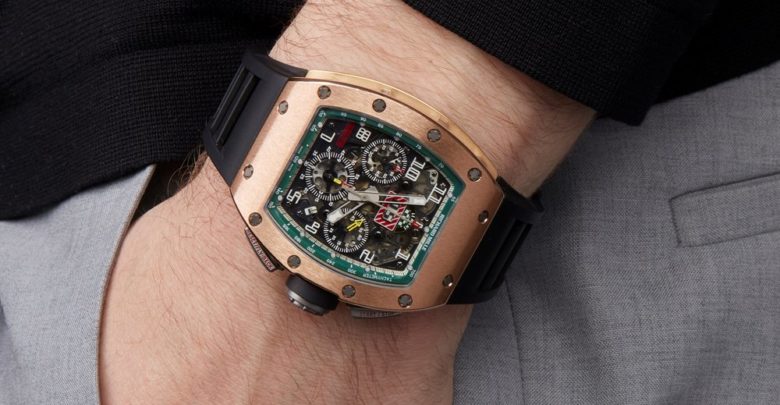 The Richard Mille brand is a product of deep relationships from old Swiss luxury watchmaking and jewellery. Launched only in 2001 after three years of experimentation with materials, design and mechanisms, Richard Mille has quickly become one of the world's ultra-luxury watch brands. Richard Mille, one of the co-founders, who had worked in the Swiss luxury timepiece industry since 1971, joined up with Dominique Guenat, owner of Guenat SA – Montres Valgine and a great friend, with whom he had worked on watches for Mauboussin, a previous employer.
They hatched the idea of launching the world's most outstanding luxury watches, built on their common love for cars, aeronautics, and mechanics. Even though they were big boys in the world of luxury watchmaking, such an audacious dream required collaboration with other titans of the industry. They got the backing of Lucien Tissot, a lawyer whose family has been making luxury watches since 19th Century. Then they got the venerable Audemars Piguet to manufacture the complex design and mechanics of the Richard Mille watches. The watches, of course, incorporate the tourbillon mechanism – invented in 1795 to improve accuracy, the tourbillon is now largely a show-off displayed on Swiss watches that cost $40,000 and above. Most Richard Mille watches are not adorned with gold, silver, diamonds, or any precious stones, what you pay for is the exceptional mechanization, which draws on modern techniques and materials used in F1 cars and aerospace.
The brand has been spotted on celebrities such as Jay-Z, Drake, Kanye West, Pharrell Williams, Kelvin Hart, Ed Sheeran, Jackie Chan, Natalie Portman, Michelle Yeoh and Chris Brown. Sports icons are not left out, Rafael Nadal, Wayde van Niekerk, Yohan Blake, Floyd Mayweather, Neymar da Silva, Bubba Watson, and Felipe Masa.
A Richard Mille watch is very expensive, as its price starts from $80,000 and it can go up to or even surpass $2 million. According to Declan Quinn, the famous Irish-American cinematographer, owning a Richard Mille watch is ''today's equivalent of the billionaire's handshake''.
In 2018, Richard Mille withdrew from the luxury industry's flagship marketing event, the Salon International de la Haute Horlogerie (SIHH), to be known as Watches & Wonders Geneva from 2020. This further placed the brand in a class of its own, apart from even the most exclusive luxury watch brands. Since it began production in 2001, only 39,000 Richard Mille watches have been made – there are currently 29,500 dollar millionaires in Nigeria and 4.4 million millionaires in China.
Davido is one of the proud owners of Richard Mille, an ultra-exclusive watch brand.