Roman Reigns defeated Brock Lesnar in the Winner-Take-All WrestleMania 38 main event, winning the WWE Universal Championship. Featuring mostly big moves from the two top heavyweights, Reigns vs. Lesnar was as advertised as an epic Clash of the Titans.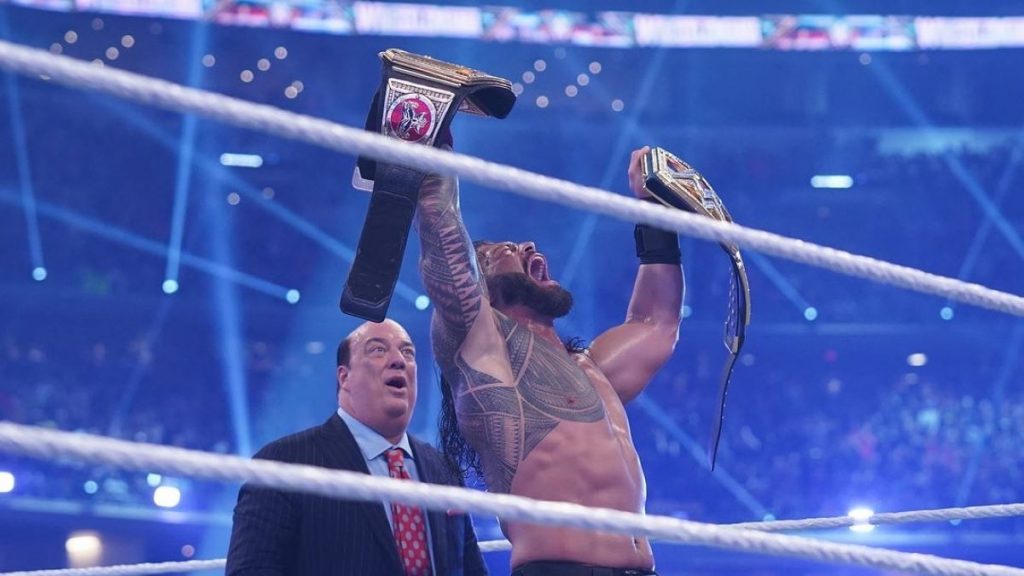 This match incorporated elements from prior WrestleMania matches, particularly WrestleMania 31. Similar to the 2015 event from San Jose, Lesnar's gloves were off within moments as he delivered an onslaught of suplexes to Reigns. By mid-match, however, it was Brock Lesnar laughing while taking a beating from Reigns. Reigns laughed off a similarly violent attack from Lesnar at WrestleMania 31.
Reigns pinned Lesnar following multiple spears as the match ended, rather suddenly, as Reigns sold a shoulder injury. Reigns struggled to lift the WWE and Universal Championships following his win, but appeared fine while celebrating on the entrance ramp as the show went off the air. Reigns' victory did not come without assistance from Paul Heyman, who interfered throughout.