Sauti Sol have confirmed Kenyatta International Convention Centre (KICC), Nairobi as the new venue for their much anticipated "SOLFEST" slated for slated for 17 December. The band said the change was informed by security concerns.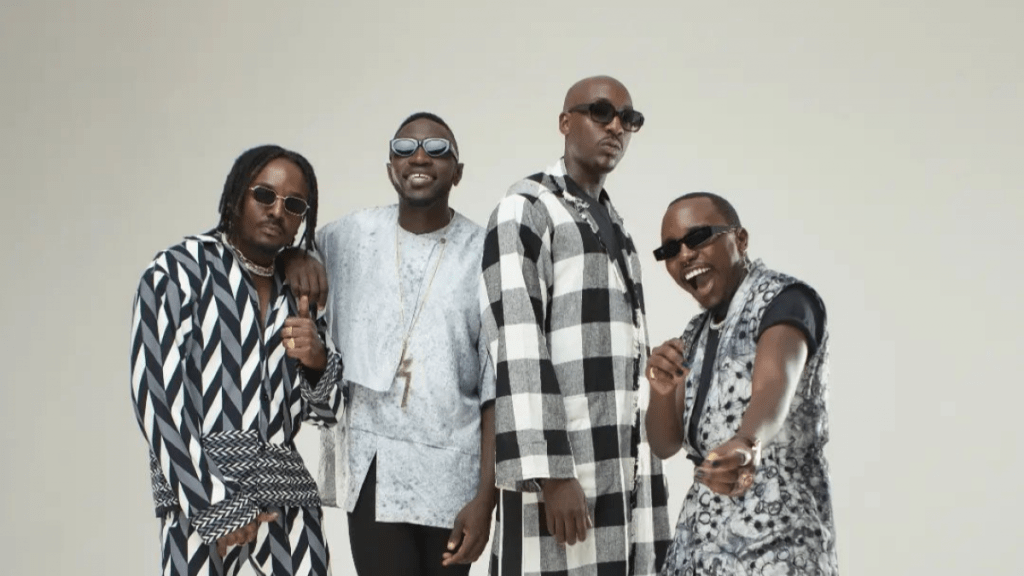 "SolFest Corporation's number one priority is the safety of our patrons, artists and partners," a statement from the group said. "Following consultations with our security service providers who have also consulted with various other agencies, it was established that the areas surrounding the previous location have had a significant increase in criminal activities over the recent months.
"Having had a secure event in 2021, it is in retaining our security standards and ensuring that the location is fit for all stakeholders that made it necessary to change the venue."
Meanwhile, the band has revealed that it has invested Ksh61m (about $500 000) so far in organising the event which will be headlined by Tanzanian bongo flava singer Harmonize and South African rapper Costa Titch. The band's lead singer Bien-Aime Baraza said they are leaving nothing to chance as they want to put up a memorable show.
"The line-up of performers will be amazing. It will be a success, we are pushing it to international standards and be bigger and better like continental ones such as the Nyege Nyege Festival," Baraza said.
"Expect a phenomenal experience. The show is us celebrating our values of excellence. We are expecting more than 15 000 attendees," he said.
Fellow Sauti Sol member Savara Mudigi added that organising the event has been both exciting and challenging. "However, it will be bigger and better. Let's meet and have a good time," he said.
Themed SolFest Class of 2022, the concert will also feature performances by Kenyan artists Nadia Mukami, Octopizzo, Matata, Fena Gitu, Buruklyn Boyz and Fully Focus, among others. Other artists expected to showcase are Sol Generation's Ben Soul and Nviiri The Storyteller who say they have a few surprises lined up for their fans.
DJs Grauchi, Xclusive, Kaneda, KK, Lordwin, CNG and Dreamkenya will play the supporting role with electrifying live sets.
Source: www.musicinafrica.net