Sauti Sol has announced the postponement of its upcoming tour to the United Kingdom after failing to secure travelling documents on time.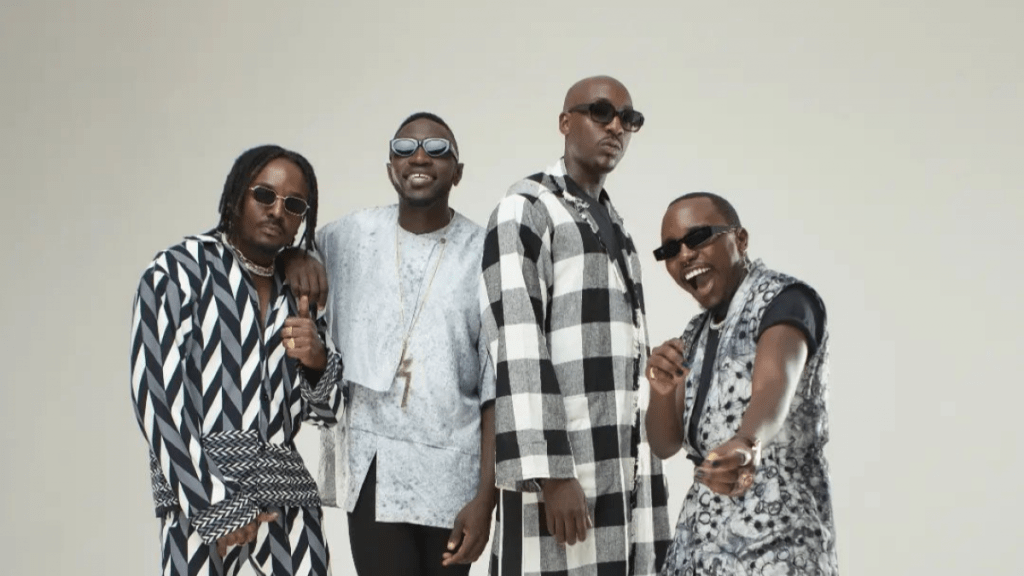 The Kenyan band was scheduled to hold concerts in various venues across the UK starting on 20 June, but in a statement released on Wednesday, the group said that due to an unexpected turn of events, the shows will be moved to new dates that will be revealed after the prevailing situation has been dealt with.
"It is with utmost regret that we have to once again postpone our shows in Europe," the band said. "Despite applying in time, we are informed by the UK Embassy [in Nairobi] that delays occasioned by the Ukraine crisis have made it increasingly difficult to acquire the necessary travel visas in a timely manner. It is with heavy hearts that we disappoint our fans and only hope to make it up to everyone that looked forward to joining us.
"We are working with the UK venues and promoters to have the rescheduled dates announced next week when we have a word of when the UK visas will be granted."
Meanwhile, the band has entered into a partnership deal with wealth tech startup Ndovu. The investment platform provides easy access to financial markets and the right tools to help build wealth using cutting-edge technology and expert financial advisors.
Ndovu is the brainchild of finance and tech experts bringing four decades of investments and technology experience, having worked at companies such as BlackRock, Deloitte, Nairobi Securities Exchange, and Sony.
The group said the partnership will promote financial literacy and inclusion among their fans in a statement released on Tuesday.
"We are thrilled to announce that we have entered into a strategic partnership with the fastest-growing wealth tech startup Ndovu, to promote financial literacy and drive financial inclusion among our fans in Africa," Sauti Sol said. "Together with Ndovu, we believe it is crucial to help our fans to achieve financial freedom. There is a need for Africans to work towards ownership, an opportunity that Ndovu provides."
Source: Music In Africa