Sauti Sol have teamed up with content sharing platform Shahara as creative co-founders in an effort to boost Africa's growing creative economy, Music In Africa reports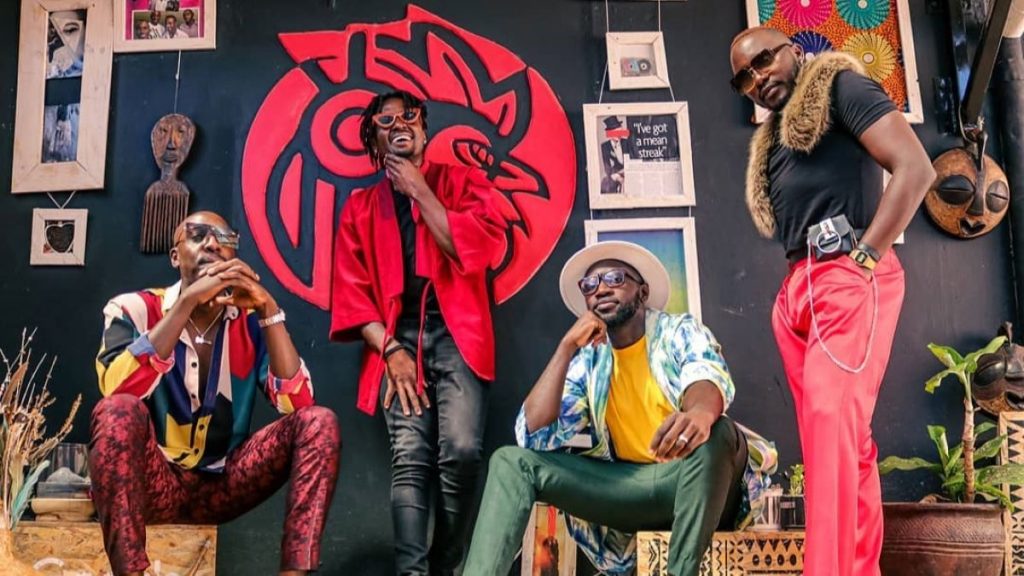 The renowned Kenyan pop band will contribute their own exclusive content on the site in addition to joining as creative co-founders. The developers plan to launch seminars and tutorials aimed at content producers, assisting authors, journalists, painters, and photographers in publishing their work on the site.
"As creative co-founders, we are championing African solutions for African problems," the band said on social media. "Shahara gives content creators ownership and 'decolonises' the way content is shared and monetised. It's about taking back our power and having control. Shahara is a great platform and we cannot wait for you to interact with it. You only pay for what you want, no subscription."
The platform was launched in August 2021 by Africa Uncensored, The Catapult Agency and Baraza Media Lab with the support of The Open Society Initiative for Eastern Africa. Some of the projects on the platform include audiovisual podcast A Letter to My Younger Self, Africa Uncensored documentaries Pandora Papers, Crooks & Wombs and Under Your Watch, as well as Cynthia Abdullah's film Inyumba Yu Mulogooli.
"For the past five years, we at Africa Uncensored have striven to produce compelling investigative and in-depth journalism that is truly 'uncensored'. The journey to publication though is fraught with challenges that every content creator faces, one of them being how we can sustain the quality of our work and keep the lights on.
"On Shahara, the content creator will then take the lion's share of whatever they earn, enabling them to live, create and celebrate their work. We are determined to prove that the road to a thriving creative economy is built by the alliance between a content creator and their audience," the media company said.