Shatta Wale, Medikal granted bail after making an appearance in court today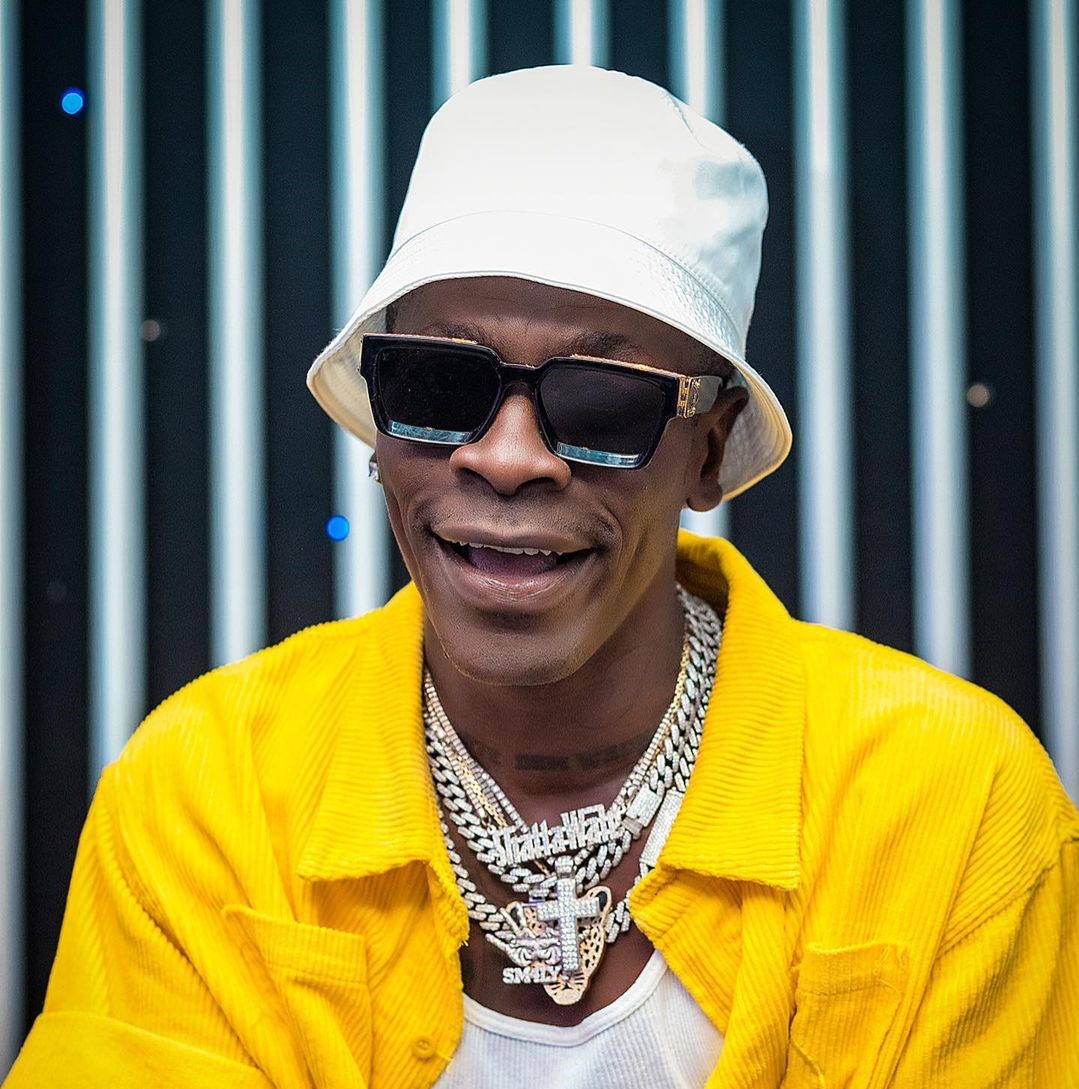 Shatta Wale and Medikal have been granted bail today after he appeared in court.
The dancehall act has been charged with publication of false news after he staged a report that he was shot on October 18th October. Shatta Wale was remanded last week for 7 days and was sent to the Ankaful Prison.
Facing an Accra Circuit Court today, the 'Kakai' singer has been granted GH100,000 bail on self recognition.
This means Shatta Wale won't have to pay any bail. Defendants released on their own recognizance need only sign a written promise to appear in court as required. No bail has to be paid, either to the court or to a bail bond seller.
Shatta Wale's other accomplices in the case, Nana Dope his P.A and two others were also granted bail with sureties.
The case has been adjourned with the accused persons set to re-appear in court on 9th November. However, Shatta Wale and the others are still in custody and going through the official processes to be released once everything is through.
Medikal was also granted a GHC100,000 bail with one surety. He is to reappear on November 9, 2021, alongside embattled dancehall musician, Shatta Wale.
The former AMG Business label signee was arrested last week Thursday (October 21) for brandishing a gun on social media, and spent a day behind bars at the Accra Regional Police Command charge office.
He was denied bail on October 22, 2021, and further remanded to police custody for five more days.
The presiding judge of the Accra Circuit Court, Justice Emmanuel Essandoh, ruled that Medikal be sent to the Ankaful Medium Prison for five days. He pleaded not guilty to the charge of displaying firearms and ammunition.
The lead counsel for the rapper, Emmanuel Yeboah Gyan, prayed the court to grant his client bail as he is a law-abiding citizen and had family on standby to meet the bail conditions.
But the prosecution opposed the plea, arguing that the individual rights of Medikal to bail are subservient to the community interest which ought to be protected. He further argued that parts of the case are still under investigation.
Source: pulse.com.gh