Embattled and jailed boss of 2HYPE GANG, Showboy has announced his intentions to set up a radio and television stations.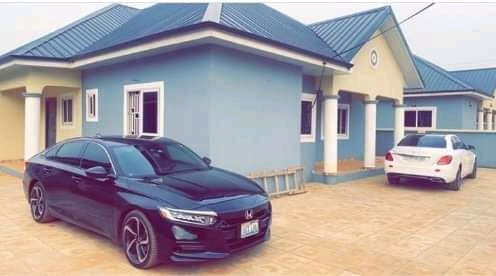 The 2HYPE GANG boss had earlier acquired a luxurious Rolex Watch worth $ 10, 617 from Ice Box as a response to trolls that were directed at his AMG colleague, Medikal for allegedly acquiring a fake Rolex Watch.
According to Showboy in a Facebook post yesterday sighted by GBAfrica.Net, he has plans to turn his house he bought last year into a media house.
He says he can't wait to employ Ghanaian youths as his focus is to create employment opportunities for people on his own.
In his post, he wrote;
A" My office and media house
Showboytv/ radio. Can't wait to employ you… I bought this house last year and still making plans to turn into a media house and a radio station. My focus is to help generate employment on my own and out my people on!! We all grind, we all shine… The competition is against us and poverty and not our friends or enemies"