" This Album is a Love Letter to Mother Earth," Angélique Kidjo, Announces 16th Career Studio Album – 'Mother Nature'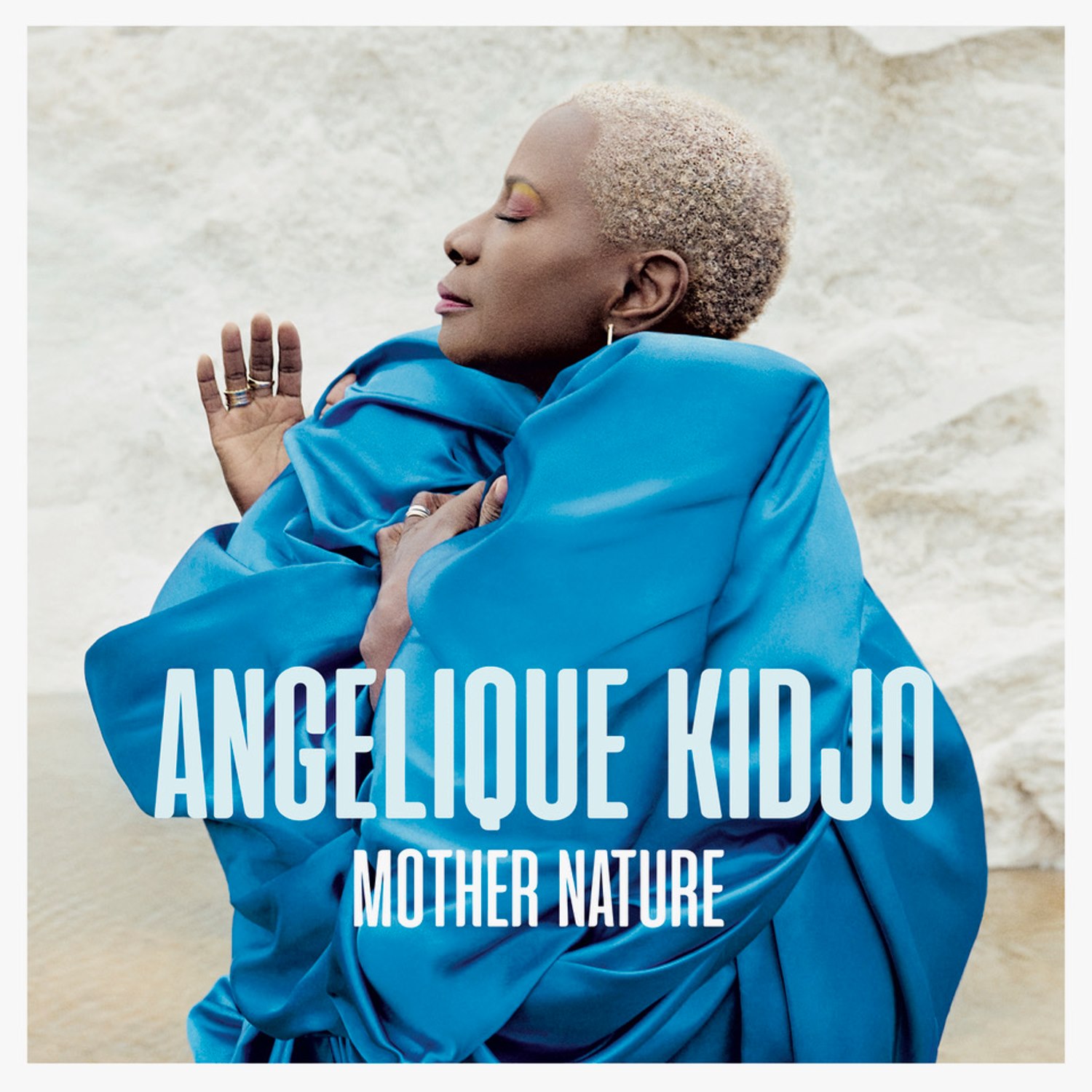 Angélique Kidjo has released "Africa, One of a Kind," the first single from her forthcoming album, Mother Nature. The LP is out June 18. The track is an exuberant ode to both her own roots, and those of the featured guest artist, Mr Eazi, in addition to the artist behind the sample, Salif Keita. On the album, Angélique joins forces with innovative artists across a number of genres, including Burna Boy, Sampa The Great, EARTHGANG, and more.
"I am so proud to announce my new album, "Mother Nature" coming June 18th. This album is a love letter to Mother Earth and all the values we hold dear: truth, trust, love, connection. If there's anything the pandemic has taught us, it's that we are all a part of the same ecosystem—this planet is all we have," she said.
"We are all Africans and the blood of Africa runs through our life. This song, which I recorded with one of the icons of the new generation of African artists, is a declaration of love to the continent. We want to change the way it is portrayed and show its beauty to the world," explains Kidjo.
Kidjo, a four-time GRAMMY winner, is from Benin. She says the album was ignited after a newly heightened need to connect with the generation of incredible young African musicians bursting onto the international scene. Mother Nature confronts integral issues at the forefront of racial inequality and climate crisis, while also revealing Kidjo's power to create music that is cenetered around radiance and joy. For the single, "Africa, One of a Kind," Kidjo is joined by Nigerian singer/songwriter Mr Eazi. The song follows "Dignity," which was released in March and features Yemi Alade.
Angélique says, "Mr Eazi started that song with a sample from Salif Keita's 'Africa,' a song I was supposed to perform last March with Manu Dibango (the Cameroonian musician who tragically passed away from Covid-19). The event was canceled but it was meant to be a celebration of the 60th anniversary of my country and 16 other countries gaining independence from France―which happened just two weeks after I was born. The question the song is asking is, 'Are we really independent?'"
Angélique Kidjo's Mother Nature is out June 18 and is available for pre-order.LISTEN/BUY
Mother Nature Tracklist:
01 Angélique Kidjo: "Choose Love" [ft. Shungudzo]
02 Angélique Kidjo / Yemi Alade: "Dignity"
03 Angélique Kidjo / Mr Eazi / Salif Keita: "Africa, One of a Kind"
04 Angélique Kidjo: "Mother Nature"
05 Angélique Kidjo / Burna Boy: "Do Yourself"
06 Angélique Kidjo: "Meant for Me" [ft. Shungudzo]
07 Angélique Kidjo / Zeynab / Lionel Loueke: "Omon Oba"
08 Angélique Kidjo / Sampa the Great: "Free & Equal"
09 Angélique Kidjo: "Fired Up" [ft. Blue-Lab Beats and Ghetto Boy]
10 Angélique Kidjo / EarthGang: "Take It or Leave It"
11 Angélique Kidjo / -M-: "Mycelium"
12 Angélique Kidjo: "One Africa (Indépendance Cha-Cha)"
13 Angélique Kidjo: "Flying High"