The Recording Academy and CBS have announced Trevor Noah, Comedy Central's Emmy Award-winning "The Daily Show" host and comedian, will return to host the 2022 GRAMMYs Awards show, officially known as the 64th GRAMMY Awards.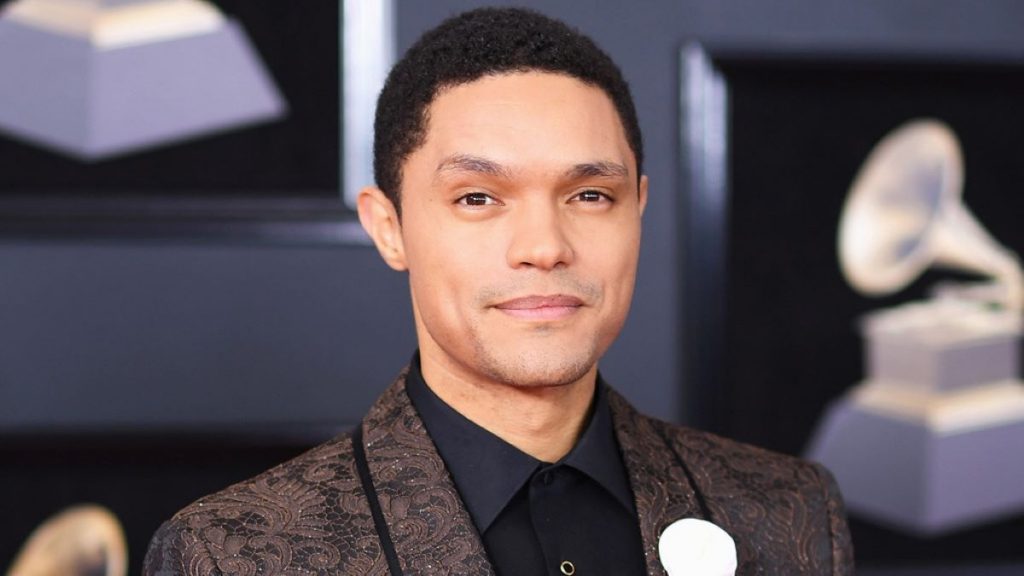 Music's Biggest Night will broadcast live from the MGM Grand Garden Arena in Las Vegas on Sunday, April 3, 2022 on the CBS Television Network. It was previously scheduled for Crypto.com Arena (currently STAPLES Center) in Los Angeles Mon, Jan. 31, 2022 but the recent COVID-19 surge has caused the postponement. Previously, Noah hosted the 63rd GRAMMY Awards, which took place in March.
"Trevor was amazing as our host for the 63rd GRAMMY Awards with praise from the music community, music fans and critics," Harvey Mason jr., CEO of the Recording Academy, said. "We're so excited to welcome Trevor back to the GRAMMYs stage and feel fortunate to once again have him hosting what we believe will be an unforgettable evening."
"Trevor brought his trademark talent and versatility to last March's GRAMMYs, and we can't wait for him to host the event on CBS and Paramount+ again this year," George Cheeks, President and CEO, CBS and Chief Content Officer, News & Sports, Paramount+, said.
In November 2021, the Recording Academy revealed the nominations for the 64th GRAMMY Awards with Rocky Dawuni securing his second major nomination in 5years.
The Ghanaian reggae aritste was shortlisted for his 2020 LP "Voice Of Bunbon, Vol. 1" in the Best Global Music Album category, formerly known as the Best World Music Album category for "containing at least 51% playing time of new vocal or instrumental Global Music recordings," according to the Recording Academy. He faces competition from Daniel Ho & Friends, Angelique Kidjo, Femi Kuti And Made Kuti and WizKid.
As the only peer-selected music accolade, the GRAMMY Awards are voted on by the Recording Academy's voting membership body of music makers, who represent all genres and creative disciplines, including recording artists, songwriters, producers, mixers, and engineers.
The 64th GRAMMY Awards are produced by Fulwell 73 Productions for the Recording Academy. Ben Winston, Jesse Collins and Raj Kapoor are executive producers and Jeannae Rouzan Clay joins the team as co-executive producer. Hamish Hamilton returns as director and Kapoor serves as showrunner.