UCC Gets A Colourful Experience With Kojo Manuel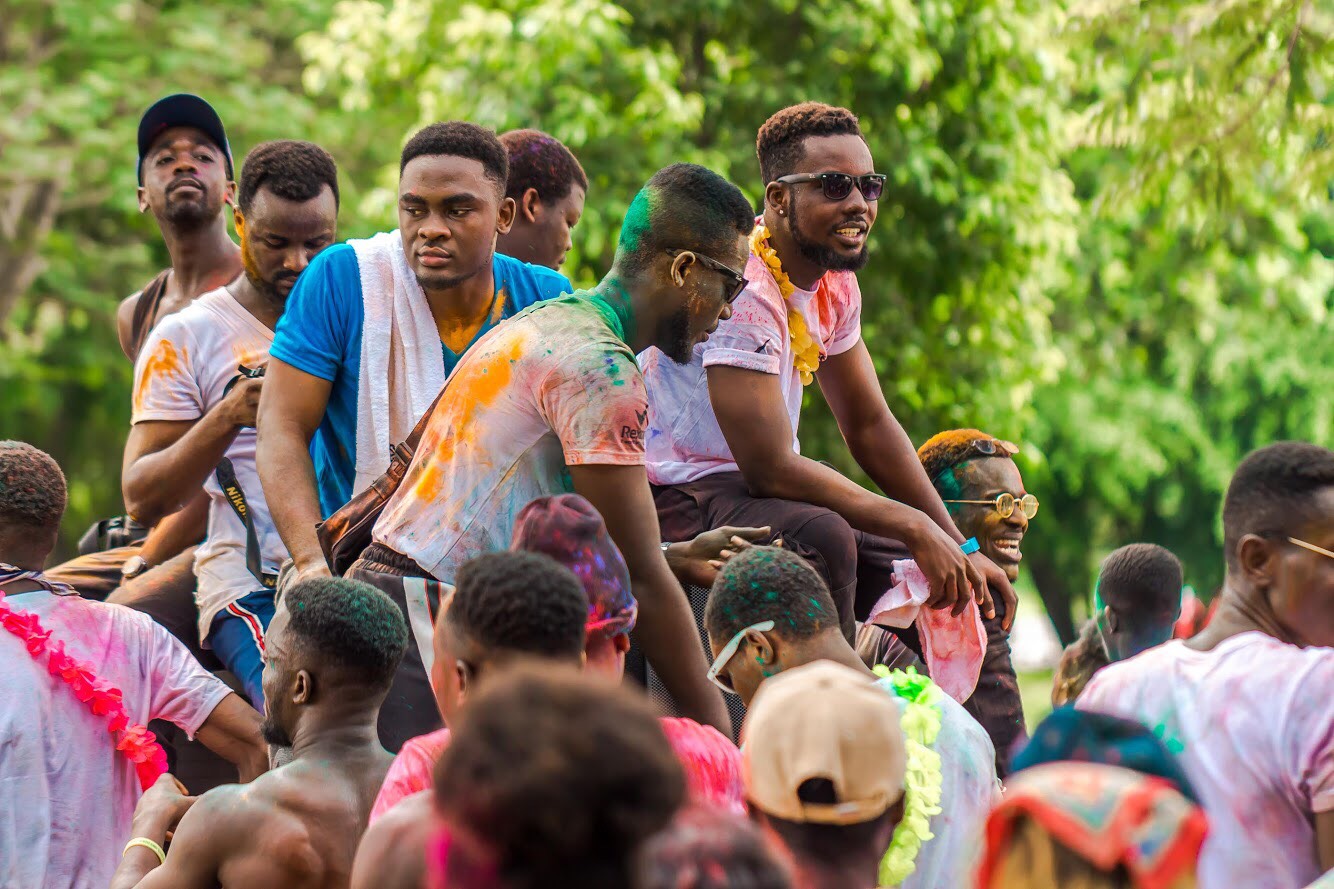 The event which was hosted by Kojo Manuel, brought students out as early as 7am on a Saturday morning to jam in colour and party with the La Meme Gang! With music provided by the iPhone DJ, the music was top notch! The Azonto Twins were also present with their energetic moves.Social media was taken over with various colourful pictures and videos from the event which ended at10:30 am as students hailed Rexona for an awesome event.

The most intriguing aspect of the event was when Kojo Manuel had the crowd all jumping with splashes
of colour all round, staining the white shirt everyone had on but no one seemed to care as they jumped
in complete ecstasy and euphoria! This further cements Kojo Manuel as the best party MC so far!