VirTutor Online is Ghana's first online tutoring website, a platform for tutoring excellence.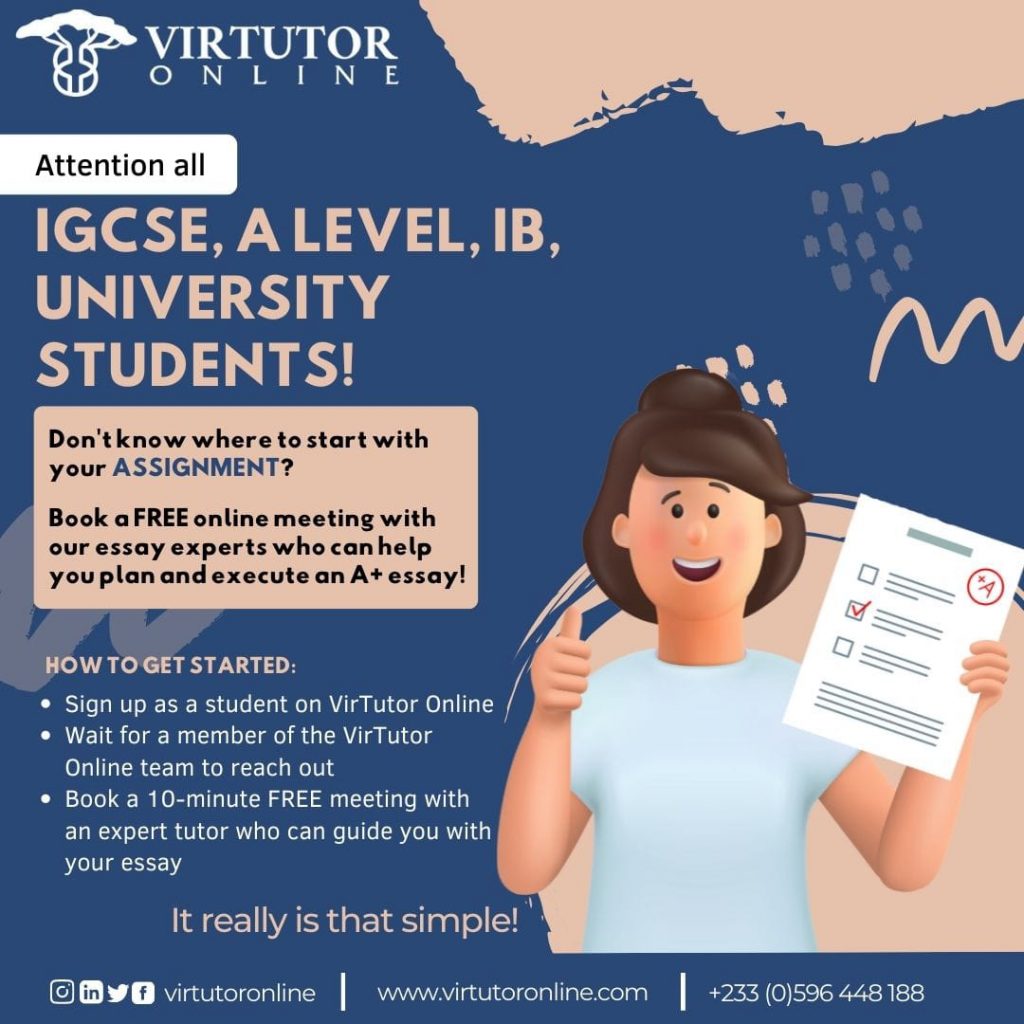 Established in November 2021 by Laura Pepera, this platform connects students with the finest tutors to enhance their academic performance. VirTutor Online offers live, one-to-one classes, tailored to meet each students' academic needs.
The exceptional built-in lesson space allows experienced tutors to explain tricky concepts in a fun and engaging way. The vision is to be Africa's number one online tutoring platform to enable thousands of enthusiastic individuals to perform exceptionally in their academic endeavors.
VirTutor Online believes that online education can be just as, if not more, effective as in-person tutoring, and allows students to find tutors on the platform that will give them a competitive advantage for future opportunities. With curriculums ranging from IGCSE, A Level, IB, BECE, WASSCE, University, IELTS, GMAT, GRE, SAT and the option of weekday or weekend tutorials, this tutoring platform has all it takes to raise grades, boost confidence and gets results.
In addition to providing affordable online tutorials, VirTutor Online has several excellent Ghanaian language tutors able to deliver fun, engaging, and most importantly, effective lessons which give individuals the opportunity to become conversant in these languages. Find the tutor that is right for you and book a short 10-minute free meeting with a tutor today!
VirTutor Online is excited to be contributing to the education system in Ghana and is very confident of the future ahead not just for Ghana but Africa as a whole.