The President of the Republic has revealed that the government is undertaking a comprehensive renovation and modernization of the tourist attractions across the country to further enable the country to position itself as the preferred tourism destination in West Africa.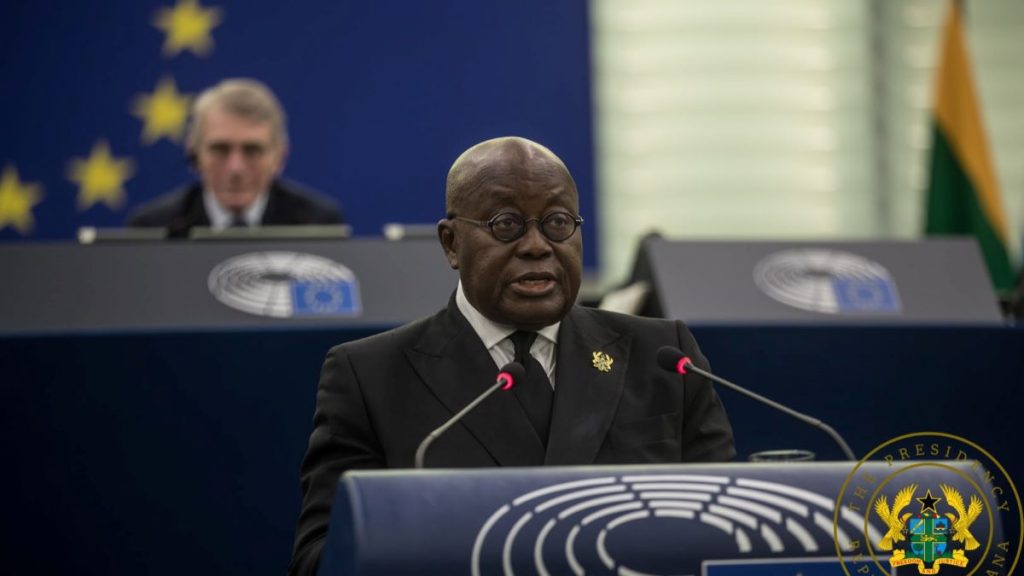 Delivering the 2022 State of the Nation Address on the floor of Parliament on Wednesday (March 30), President Nana Akufo-Addo noted that Ghana continues to lead the push for African renaissance through the decade-long "Beyond the Return Project" and the "December in GH" component, which has positioned Ghana as the destination to visit every December.
Local reports revealed the country's tourism sector was heavily influenced by the "Year of Return" initiative, which strengthened and promoted the country's economic growth. According to the reports, Ghana's economy generated a total of $1.9 billion through activities related to the "Year of Return."
According to the President, last year, the country recorded some six hundred and twenty-three thousand, five hundred and twenty-three (623,523) visitors, up from the three hundred and fifty-five thousand, one hundred and eight (355,108) visitors the year before, signifying a marked rebound in our tourism sector.
These significant numbers, according to Akufo-Addo, embolden the need to "recapture those glorious moments and build on them as we work hard to reclaim what we lost to the COVID years" and foster the economy by upgrading notable tourist sites such as the Cape Coast and Elmina Castles, Kwame Nkrumah Memorial Park and more.
Beyond the Return" is a follow-up to the successful "Year Of Return" #YearOfReturn, Ghana 2019' campaign which commemorated the 400th Anniversary of the arrival of the first recorded enslaved Africans in Jamestown Virginia in 1619. The landmark campaign also celebrated the resilience of the African over the past 400 years and welcomed all people of African origin to return to Africa especially Ghana.
The program has already seen hundreds of African Americans visit the country to experience the history, culture and tradition upfront.
This initiative has seen an array of celebrities across the globe make their way into Ghana to explore, learn and appreciate their roots, as well as, unite with Africans on the continent. Steve Harvey, Nicole Ari Parker, Diggy Simmons, and Micheal Jai White, Bozoma Saint John and more have been among a host of celebrities to have spent a significant part of their month in Ghana.