Public transport drivers and conductors have refused to abide with the 10% reduction in transport fares. On Sunday, 28th May 2023, public transport drivers and their conductors shared their views and reasons they disagree with a 10% reduction in transport fares and why they are not ready to abide by it.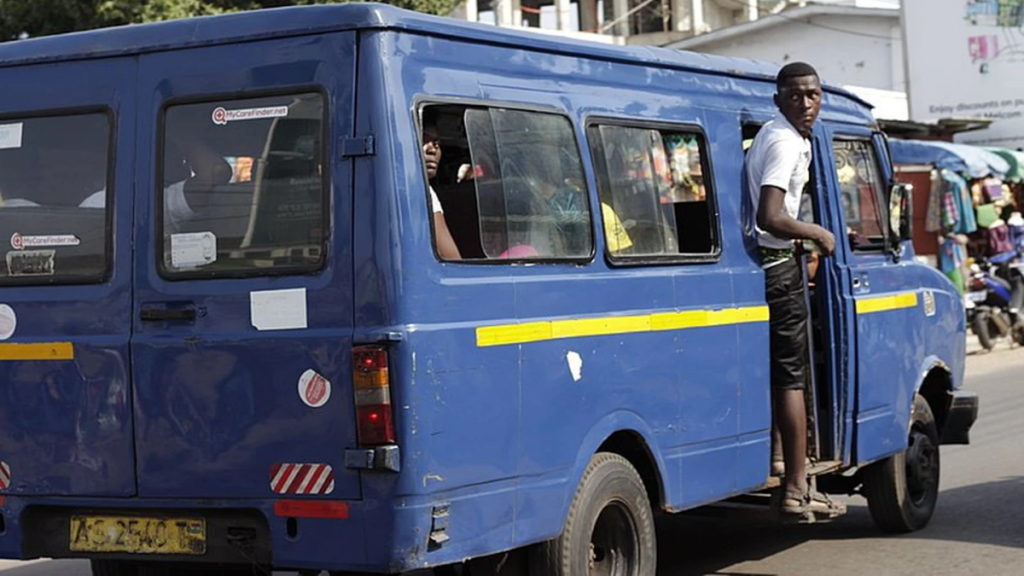 In an interview with local media, one of the bus conductors revealed that the reason they refused to reduce transport fares is because spare parts have become very expensive and they have pleaded for a reduction but to no avail. In order to save their cars on the bad roads, they need to buy spare parts regularly and therefore cannot reduce transport fares when spare parts are insanely expensive.
"They said we should reduce transport fares, but the reason we refuse is because spare parts have become very expensive and they refuse to reduce the prices. Before, brake fluid Super A1 was sold for 10 cedis but it's now 37 cedis so how are we expected to reduce transport fares? We are moving forward no matter what they do, we will never reduce transport fares! The roads are also very bad. Each time we use these roads, our cars get damages. When ever we use the road and get to Barrier, our ball joints always get detached and our tyres get damaged so we are not going to reduce the transport fares."
A heavy duty driver who operates with cargo cars in Ghana pleaded with the authorities to come to their rescure. He stated, "The car tyres are very expensive so my fellow drivers are speaking the truth. Authorities should come to our aid because the economy is difficult. We are all suffering so we plead with the authorities to have mercy on us and reduce the prices of spare parts for us."
On 15th May 2023, the Road Transfer Operators in a press release announced 10% reduction of transport fares effective Wednesday, 17th May 2023 to accomodate for the reductions in the price of petroleum products observed over the period. The 10% reduction according to the Road Transport Operators included shared taxis, intra_city (trotro), intercity (long distance) and haulage.
Written By: CARIS LONDON