"A reality that breaks my heart," Burna Boy reacts to Netflix's unexpected smash "Squid Game"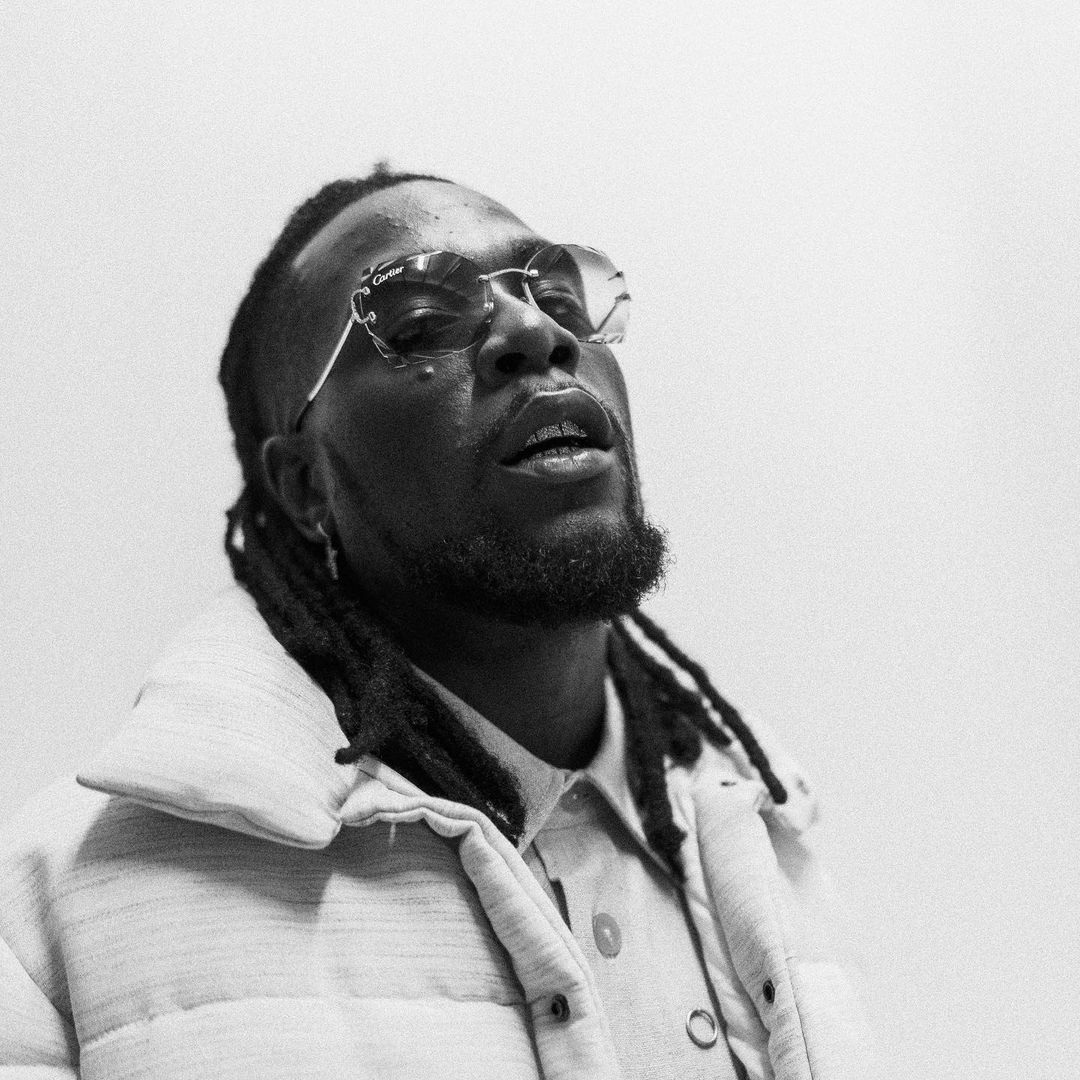 Everyone seems to be talking about Squid Game these days. Grammy award-winning Nigerian Afrobeats artiste, Burna Boy, has become the latest person to enter the debate over Netflix's unexpected smash, comparing elements of the series to what he claimed are reality that breaks his heart.
On his Instagram story, he wrote: "Squid Games is actually the reality of how no one really truly loves anyone when it comes down to survival. A reality that breaks my heart."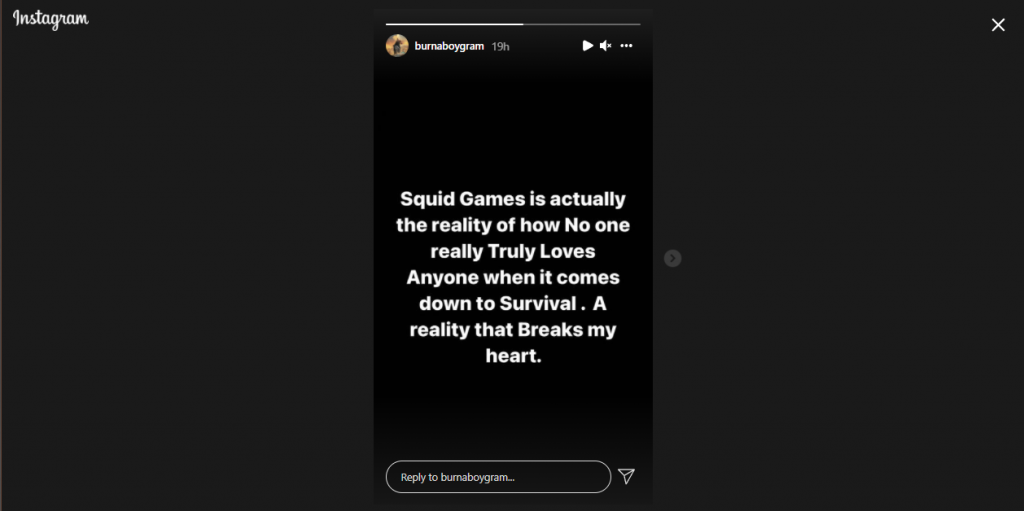 Squid Game follows 456 participants as they flee their poor life for a dangerous game with a large financial reward. It's a scathing societal critique of South Korean economic disparities, and it's apparent that Burna Boy sees parallels between some institutions in existence there that can easily be related to.