Michaela Coel has joined the ensemble cast of "Black Panther: Wakanda Forever," the sequel to the hit Marvel film "Black Panther."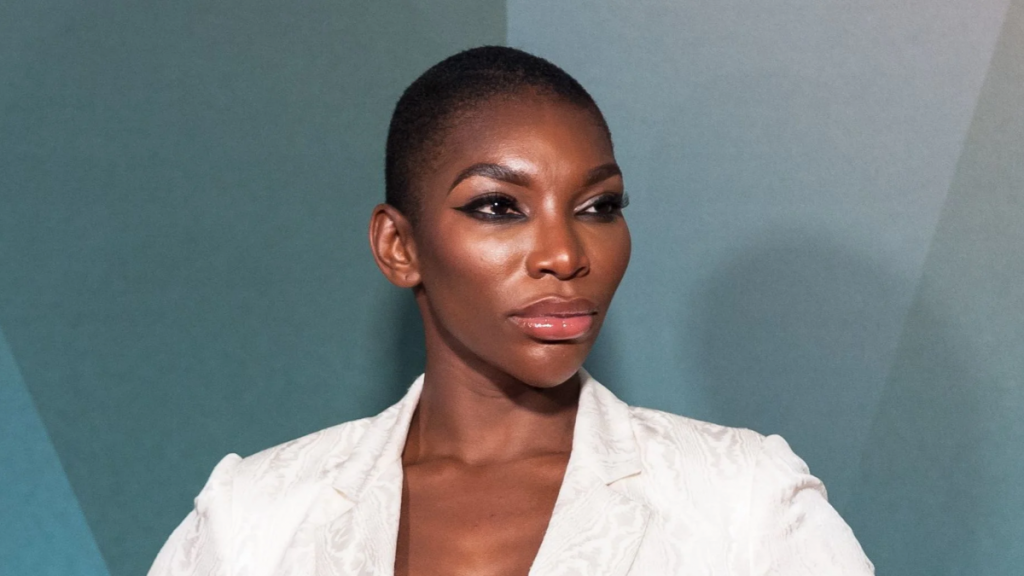 Michaela Coel's latest character has been unlocked: a combat warrior named Aneka, announced during Marvel's SDCC panel. In the comic books, Aneka is a battle instructor who trains female warriors to prepare for the Doomwar, a 2010 comic-book story line that sees Wakanda's throne challenged (and Shuri as Black Panther).
Aneka is a part of the Midnight Angels, a subgroup of the Dora Milaje, the personal bodyguards of the Black Panther headed by Danai Gurira's Okoye in the first movie. The plot of the sequel has been kept under wraps, but the new details guarantee there will be a new foe for Letitia Wright's Shuri, Lupita Nyong'o's Nakia, and Queen Ramonda, played by Angela Bassett, to handle without Chadwick Boseman's T'Challa.
Namor, an Atlantian king played by Tenoch Huerta, will be the new villain for Wakanda. Inspired by the Mayan culture, Namor is one of Marvel's oldest characters, first premiering in 1939. While some fans thought Daniel Kaluuya's W'Kabi would return as the film's villain, Kaluuya was unable to reprise his role due to scheduling conflicts with Jordan Peele's Nope. Guess Huerta said "Yup!"
Coel exploded onto Hollywood's radar in 2020 with her critically acclaimed HBO Max series "I May Destroy You," for which she's received four Emmy nominations. In addition to writing, directing and producing, Coel starred in the show as a popular writer processing rape trauma in contemporary London.
Coel's credits include the Netflix programs "Black Mirror" and "Chewing Gum," and the feature films "Been So Long" and "Star Wars: The Last Jedi." She is not currently represented by a talent agency. She works through her indie label Falkna Productions, which co-produced "I May Destroy You."
The first "Black Panther" grossed more than $1.3 billion at the worldwide box office.
"It's clearly very emotional without Chad," Marvel Studios chief Kevin Feige told Variety in June of 2021, referring to late star Chadwick Boseman, who died in August 2020 after battling colon cancer. "But everyone is also very excited to bring the world of Wakanda back to the public and back to the fans. We're going to do it in a way that would make Chad proud."
"Black Panther: Wakanda Forever" is set for wide release on November 11, 2022.