The 32nd Ghana Dental Association (GDA) Congress came to an end with Pepsodent reaffirming its commitment to oral healthcare in Ghana. As Ghana's renowned toothpaste brand that has been a trusted name in oral care for decades, Pepsodent has in recent years stepped up its partnership with the GDA to bring dental care closer to the population.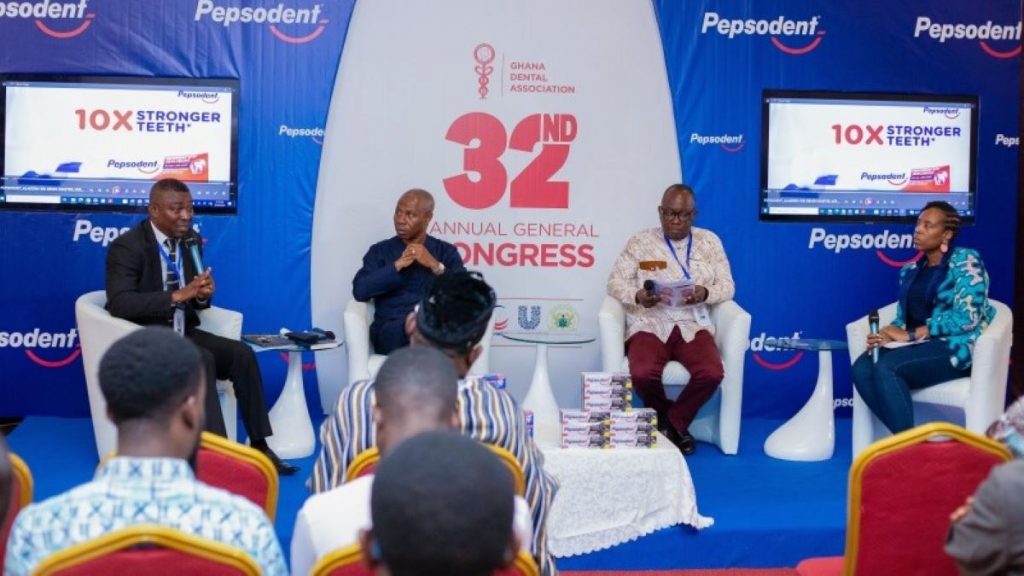 Since 2022, Pepsodent has taken a leading role in encouraging Ghanaians from all walks of life to visit a dentist before it is too late with their "Talk to a Dentist" campaign. Recognising the part that dentists play in ensuring that individuals' oral health does not decline in the long term, Pepsodent has, as part of its World Oral Health Day (WOHD) contributions, made dental visits a priority.
Osato Evbuomwan, Category Lead, Oral Care & Skin Care, Unilever Ghana, pointed out in a speech at the Congress how visiting dentists is important as a supplement to daily healthcare routines. She said, "While we have talked for years about brushing teeth with fluoride toothpaste and flossing often, we know that oral health is more than just that. Making regular dentist visits is crucial." She mentioned that last year alone, over 2.5 million Ghanaians were reached with the message to talk to a dentist.
This year, Pepsodent has taken the partnership a step further by championing its tele-dentistry programme.
Ms. Evbuomwan outlined the brand's ambitions: "Our Pepsodent brand purpose is to prevent oral health disease and provide dentist access for everyone. We have an ambition to get 100,000 Ghanaians to their first dental consultation this year using the tele-dentistry service. The tele-dentistry service is a free service, that gives consumers access to dentists via mobile device, where they can get a consultation, oral health advice, and where needed, after-care support."
Pepsodent was also represented during a panel discussion at the congress on the theme, "How do we collaborate to improve access to dentists for Ghanaians?" Managing Director of Unilever Ghana, Mr. George Owusu-Ansah, in congratulating the GDA, spoke about the importance of removing cost as a factor in dental care, and collaborating with the government to set up dental camps at public hospitals and polyclinics to improve access to dentists.
The relationship with the GDA has produced mutual benefits, including making Pepsodent Ghana the envy of Unilever brands around the world. Also, Pepsodent Ghana has won four consecutive awards at the global level as the brand that best executed WOHD celebrations among Unilever markets.
In partnership with the GDA, Pepsodent Ghana has educated over 14 million schoolchildren in over 10,000 schools with sampling and learning aids on brushing day and night, provided orthodontic treatment for critical individual cases, organised over 100 dental outreaches to give free dental screening and samples to over 200,000 Ghanaians, as well as offered relevant educative topics on TV, radio and digital through its acclaimed "Time with the Dentist" programme in both English and Twi.
Pepsodent Ghana renewed its commitment to the partnership with the GDA at the congress and the brand looks forward to many more fruitful years of collaboration to make oral care accessible to Ghanaians all over the country.