Award-Winning Ghanaian poet and spoken word artist, Rhymesonny, on Saturday thrilled patrons at the maiden edition of the Land of Spirits Festival which came off at UPPFEST CITY, a nouvelle pop-up event center domiciled in the La Palm Royal Beach Hotel to climax the beyond the return list of events and activities.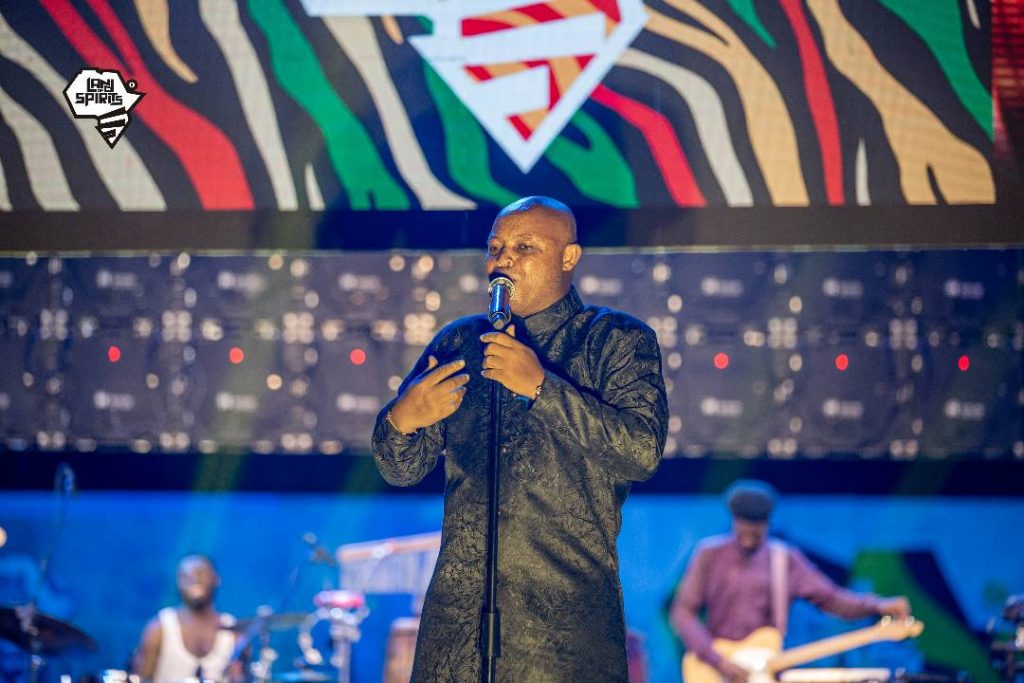 Rhymesonny's gave a stunning performance worthy of note and part of the brilliance of his Saturday night stage magic was the introduction of the consummate dance goddess Nela popularly known as Teochronic (RajaMoov) who swung, swirled and sashayed onto the stage with her uniquely choreographed dance moves and interpreted the two spoken words pieces "Black Love" and M'asem" (My Story) very well to the amazement of everyone, a patron described Rhymesonny's set as " simply epic, classy and spiritual, a delight to watch, Rhymesonny just represented poetry and spoken word excellently and he has completely changed my mind set about poetry and spoken word now, felt engrossed and I could relate to every single word in the poems, I just love it" he added. Rhymesonny upped the ante with what can best be described as a fiery display of poetic excellence with depth, emotions, delivery, costume, props and craftmanship.
The Land of Spirits Festival was a melting pot of preserved, positive African culture with patrons reeling from authentic, captivating displays of artistic dexterity. The festival commenced with artistic and cultural displays interspersed with spoken word performances dished out eloquently by the team from Ehalakasa.
The Senkulive band set the tone for what turned out to be an explosive night anchored by Joe Wackle and the legendary Trigmatic. with Asi Renie rendering revelers spellbound as she dished out back-to-back soul captivating tunes. The tone was then perfectly set for Ria Boss who got feet tapping and heads nodding with an equally scintillating display of divaship.
The pitch was nearing its crescendo when Worlasi took control of the stage and the crowd. The J3j3 hit maker delighted crooners with a repertoire that could only be described as special.
The show ended with Ghana's most iconic afro-rock Band, Dark Suburb digging into their bones to deliver a masterpiece leaving patrons yearning for more.
The Land of Spirits laid down a marker and the man they call Mr Poetry has raised the bar again for himself and poetry in Ghana with this iconic performance and many other roles he has been playing including supporting the artistic and professional pursuits of many young poets with practical skills and inspiration. follow him @rhymesonny .